The Road to ACSM 2010
by dkm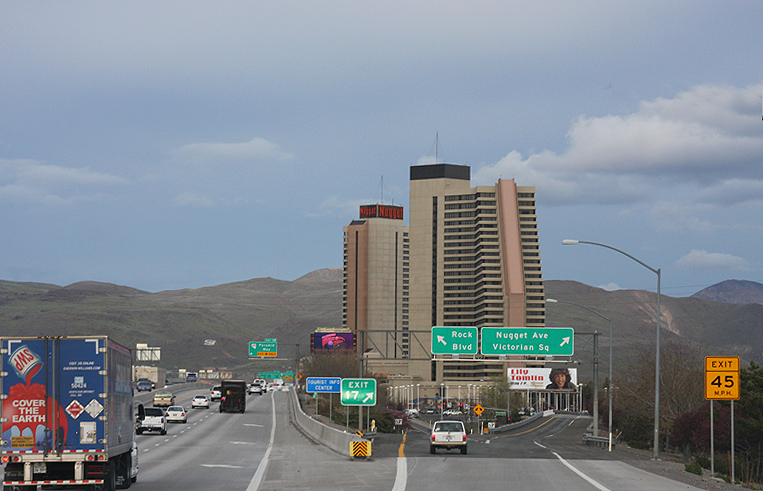 A 10 hour drive from Portland, Oregon to Reno, Nevada...I gotta make a pit stop to take some group photos....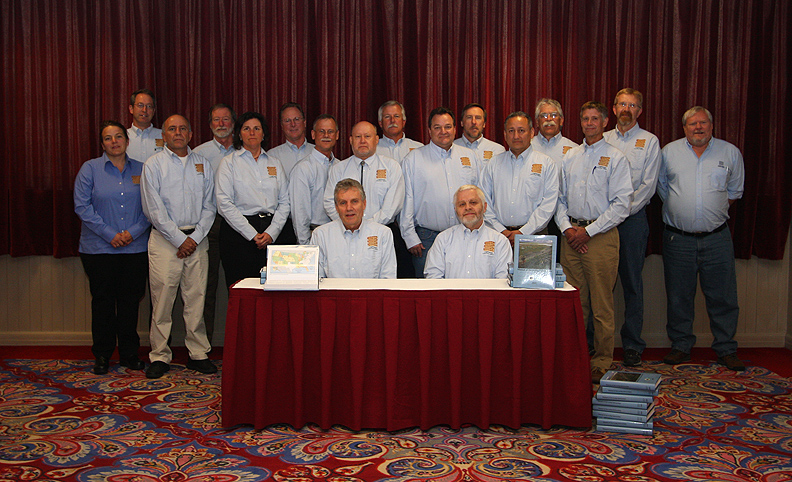 Here is one of em...the BLM Cadastral Chiefs plus...all in one spot...I think this is the actual first group photo I ever took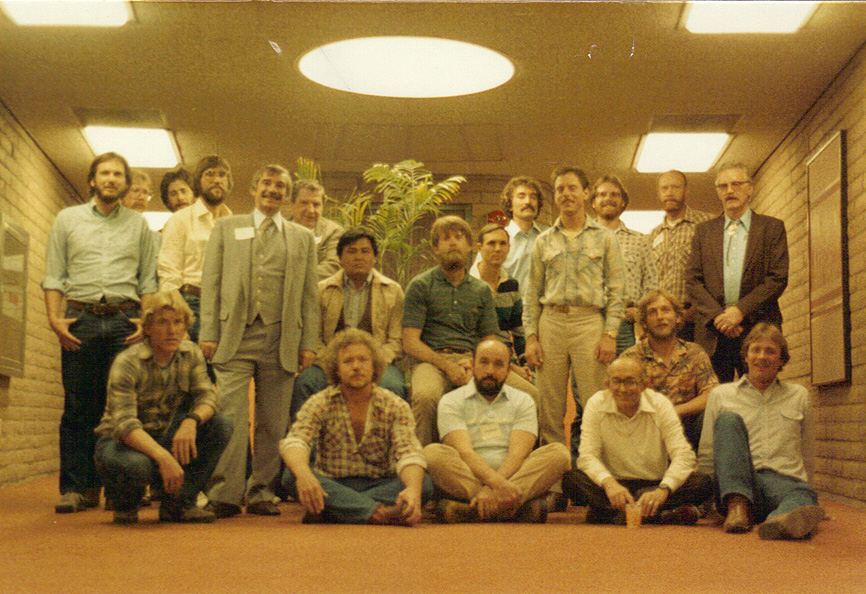 That very same day I get and email from fellow POBer Jerry Knight who sent me this photo of the Arizona cadastral office circa 1983. I never had seen this photo before. See anybody you might know?...Tha's Jerry on floor second from right. Thats me..the punk kid on floor far left.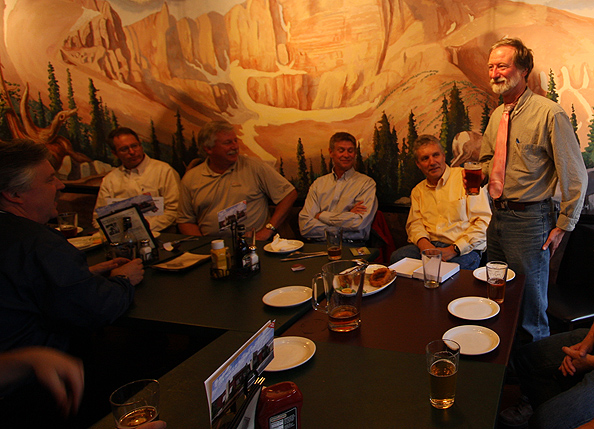 That night after the group photo session we also had a retirement party for Montana's cadastral chief Mike Birtles...and then retired to the Black Jack tables where me and Northern Surveyor played some cards. I finally left for the night with a $40 beer in my hands.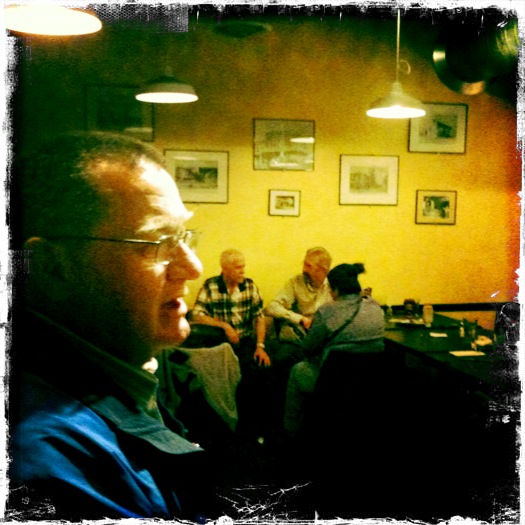 Can anybody guess who this guy is? Don't miss his gig at ACSM on Monday...always a good one...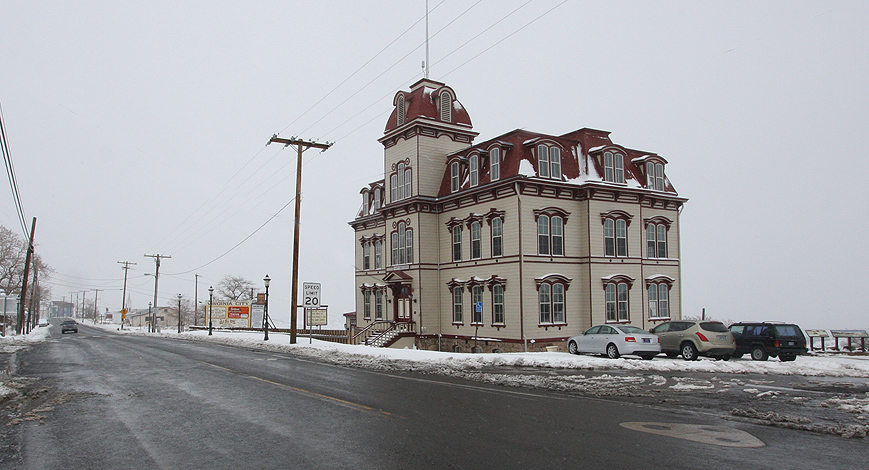 Well...back on the road to push south....Went through Virginia City...I used to live here 8 years ago...thats the old school house...They dont make em like that anymore....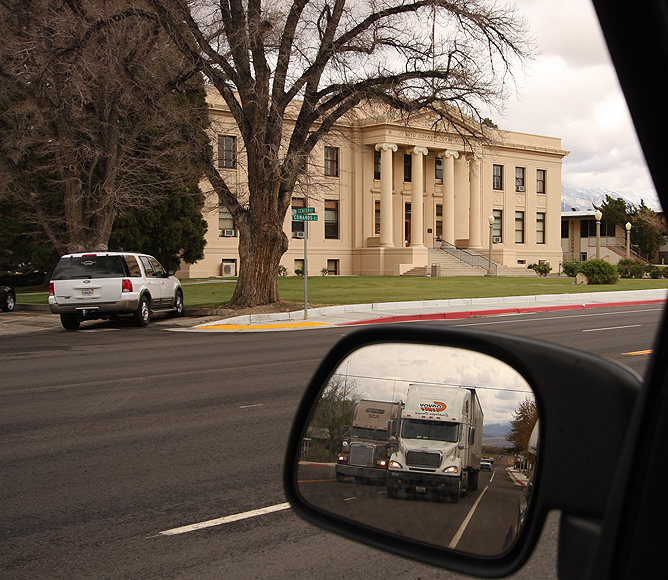 Independence, California...there's the ol' courthouse where they tried and convicted Charles Manson back in 69....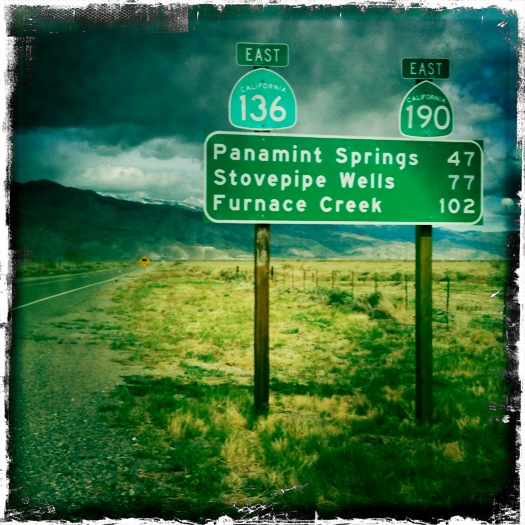 Shooting for Death Valley...and sun..I hoped (this photo made with iPhone app..hipstamatic)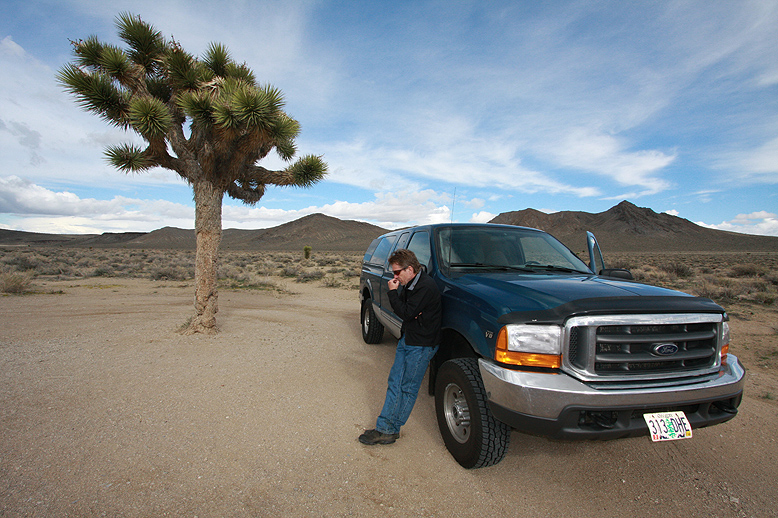 rest break at this cool Joshua Tree...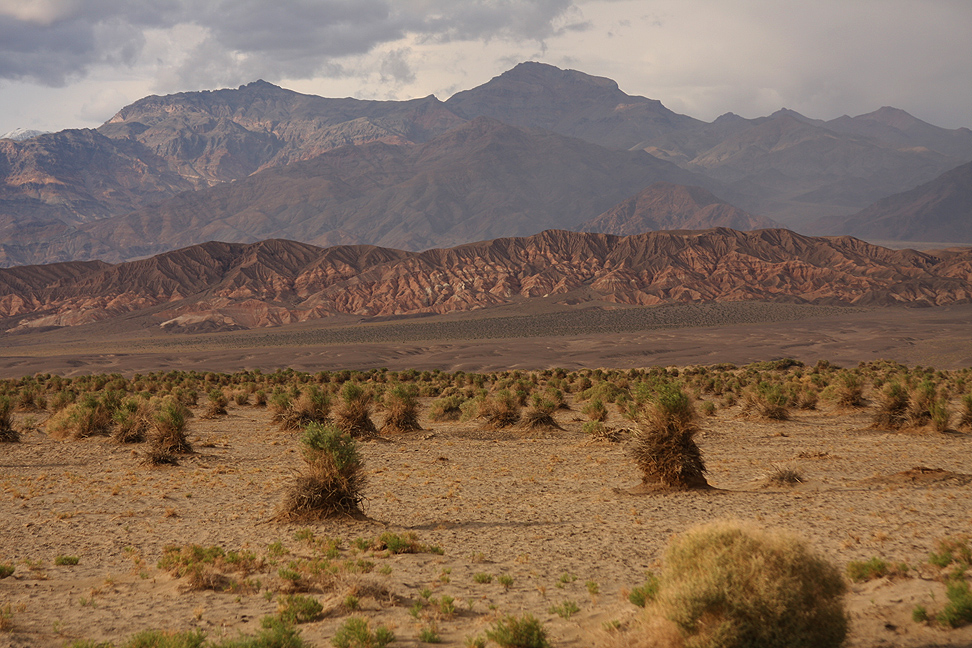 The Devils Cornfield near Stovepipe Wells....
Hunkering down for the night in Furnace creek...kinda weird camping without my dogs...or wife....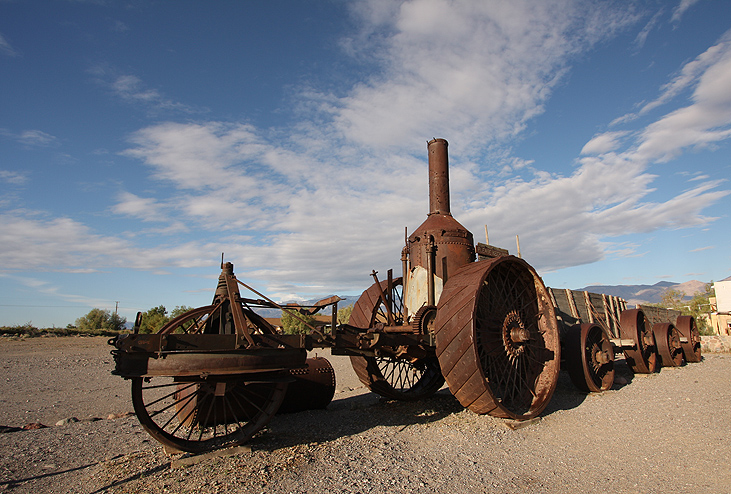 Here's a cool steam tractor that replaced the twenty mule teams that used to haul Borax to Mojave...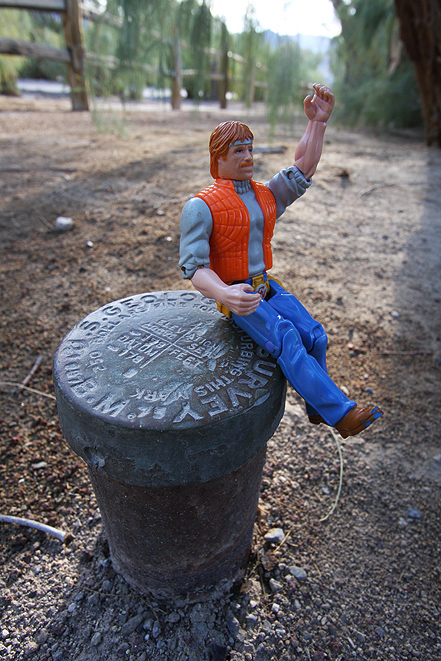 A Daryl Moistner action figure getting low...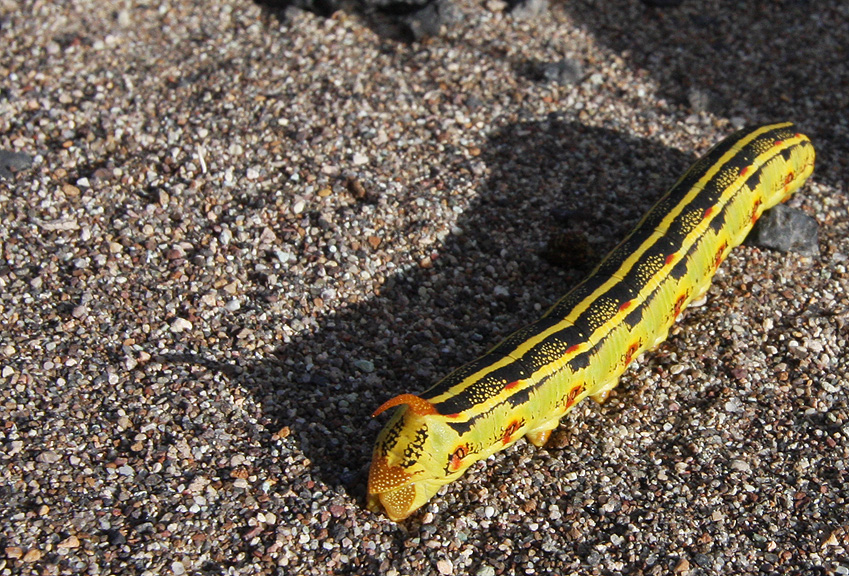 Weird caterpillar with a spike on its butt...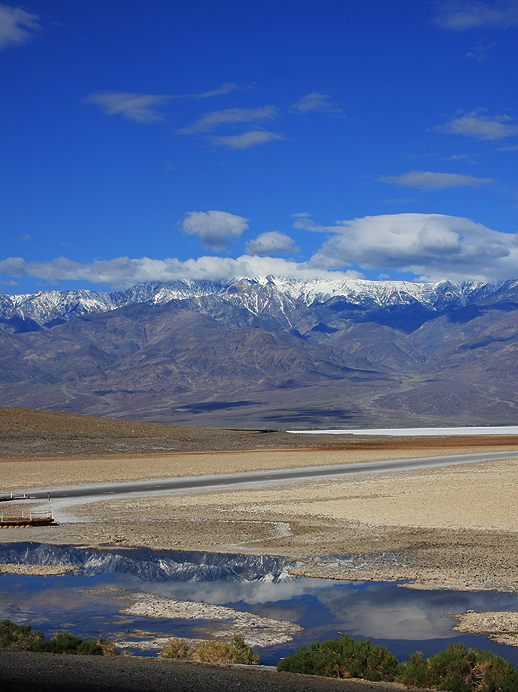 Telescope peak at 11,049 feet taken from Badwater at -282 feet...That's the same height as Oregon's Mt. Hood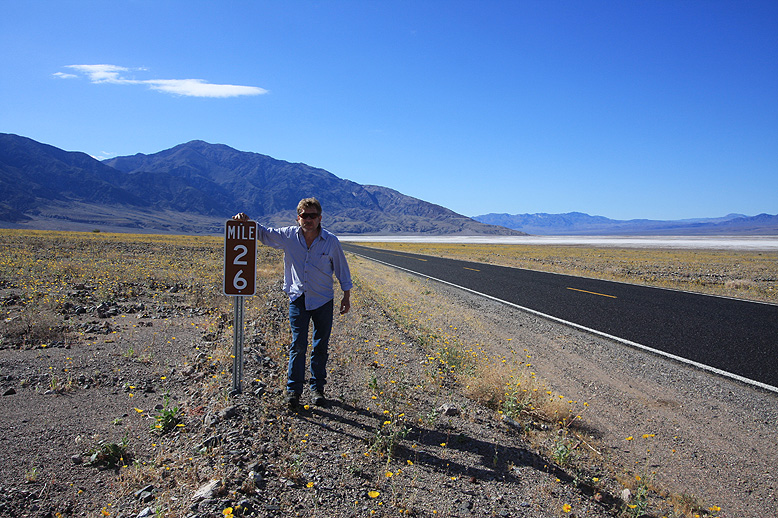 The number 26 is sorta spiritual too me...so when I find it here and there I have to take a photo...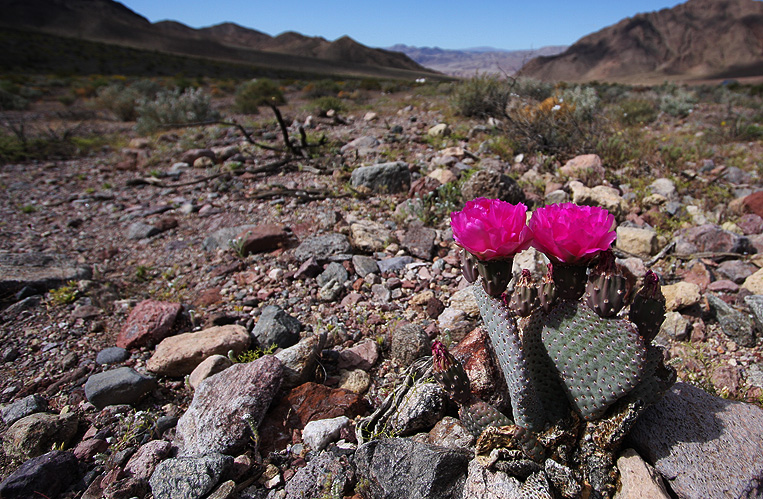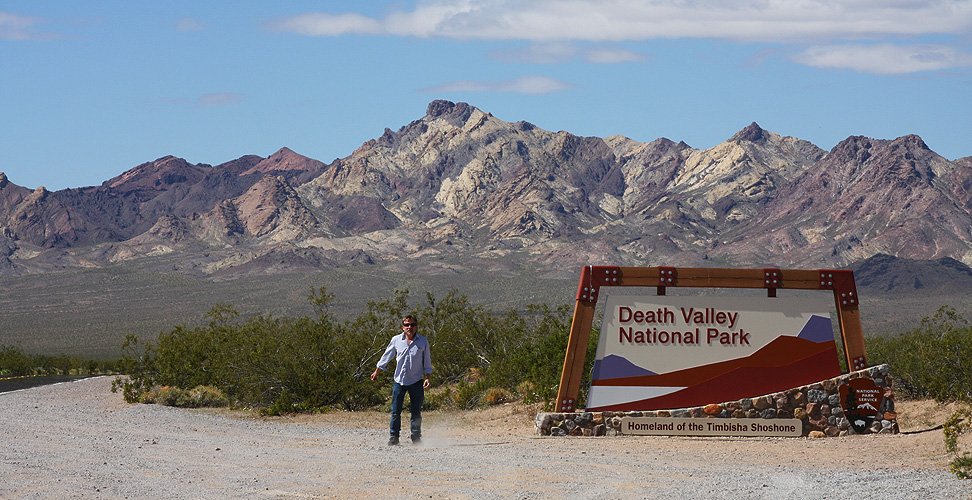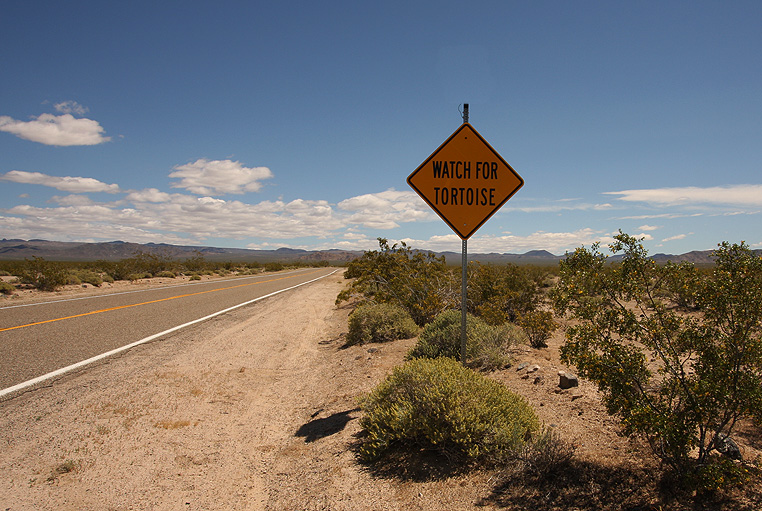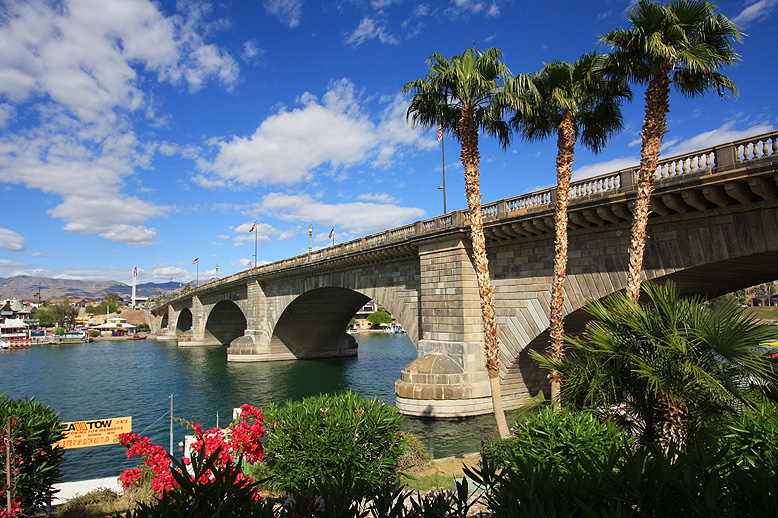 Stopped in at Lake Havasu...heres London Bridge...I actually crossed this bridge as a small kid in London...and today I get to cross it again...
Here is the Link to next Page ACSM 2010....