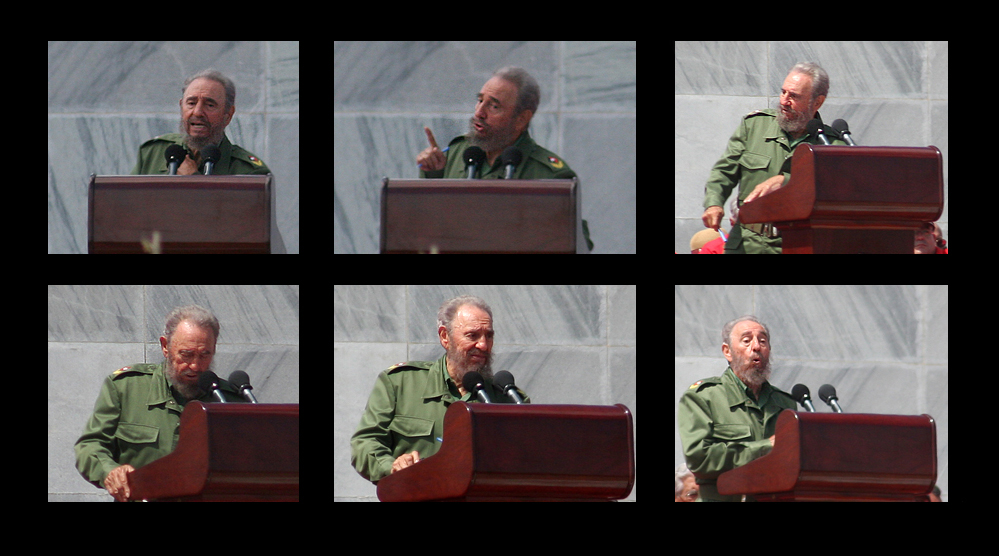 Fidel Castro talked for 4 to 5 hours on May 1, 2006. Mayday. To about 1 million people. A 1/4 of his his speech centered around the Terrorist Posada Carriles, the mastermind behind the worlds first in flight bomb attack on a commercial aircraft. That attack brought down flight CU-455 killing 73 people including Cuba's national fencing team made up of mostly teenagers. Posada has also been implicated in a string of deadly bombings in tourist hotels in Havana. He is presently being harbored in Texas by the U.S. on immigration charges and has just applied for American Citizenship.
1/2 of his speech was basically a State of the Union and dealt mostly with economics including vast Oil fields of the Cuban coast that are being leased to European countries and China. Although America was welcomed to bid on the leases. Present barricade laws forbid American oil companies from doing so.
The other quarter of his speech was congratulatory in nature to certain entities within the Cuba that have performed well for the revolution.