Tandoori Chicken Curry (Surveyor style)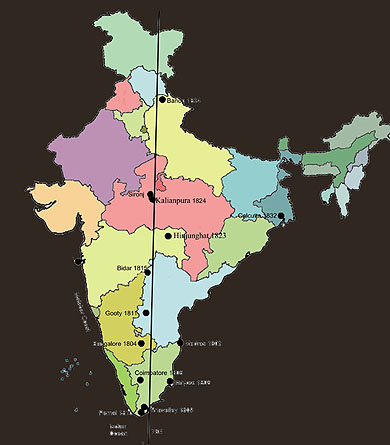 Between the years of 1802-1866 a huge trigonometrical survey was conducted across the entire country of India. Initially it was a scientific endeavor to determine the size of the earth. Here is a pretty good account of the survey in position magazine.
In commemoration of this giant surveying feat I am laying down the steps here to creating one of the greatest recipes know to mankind. a recipe that fueled the British and Indian surveyors while working the work. This recipe also happens to be Britain's national food. Most people think that would be Fish n' Chips but nope...It's Curry.
here is the list of ingredients:
1 T coriander

1 T cumin

1 tsp chili powder

1/2 tsp cardamom

1/2 tsp cayenne pepper

1 1/2 tsp turmeric

4 T olive oil

1 onion

2 cloves garlic, minced

1 tsp cinnamon

1 tsp paprika

1 bay leaf

1/2 tsp grated fresh ginger root

1/2 tsp white sugar

2 skinless boneless chicken breasts cut to cubes

2 T tomato paste

1 cup plain yogurt

3/4 cup coconut milk

1/2 lemon, juiced

1 apple
okay... alright ....lets go shopping!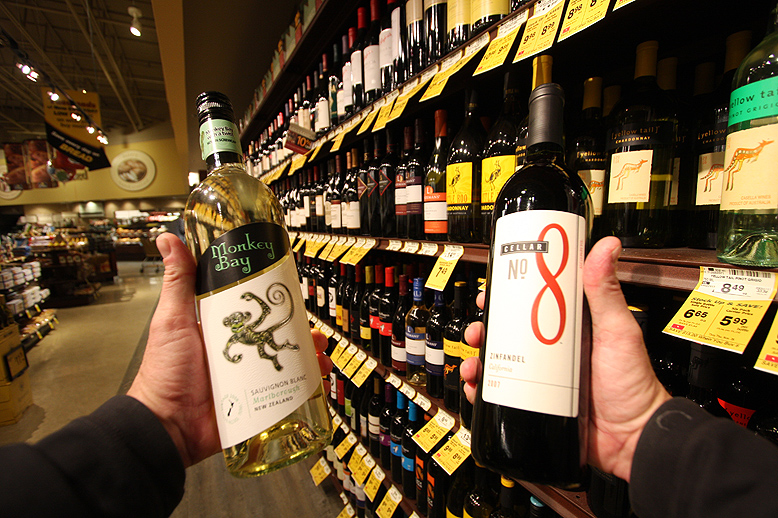 ...after consulting with my Punjabi friend Raj on the best Indian beverage to go with a traditional Indian food I learn that "Anything Goes dude.." So I have chosen a New Zealand, Marlborough region, Sauvignon Blanc, thats right...the one and only Monkey Bay....I have also chosen a backup... an unknown wine to myself, Cellar no. 8....If it turns out to be ka ka maybe I can use it like Chanel no. 5.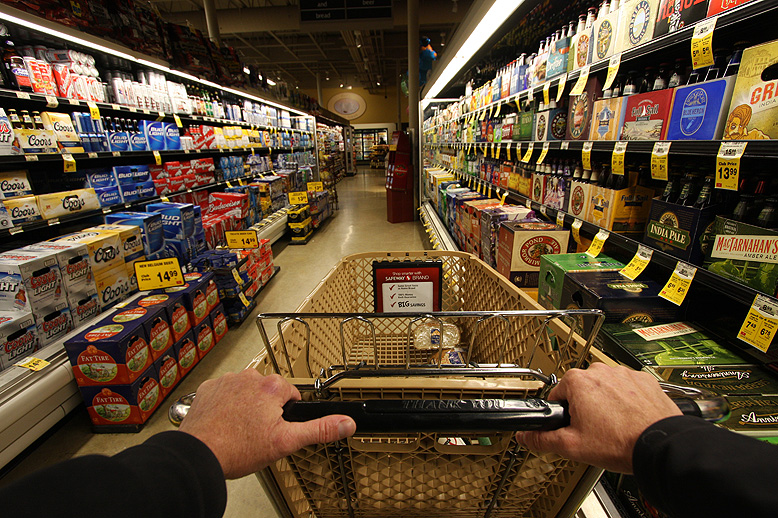 While we are picking up ingredients for dinner we may as well get some beer for breakfast.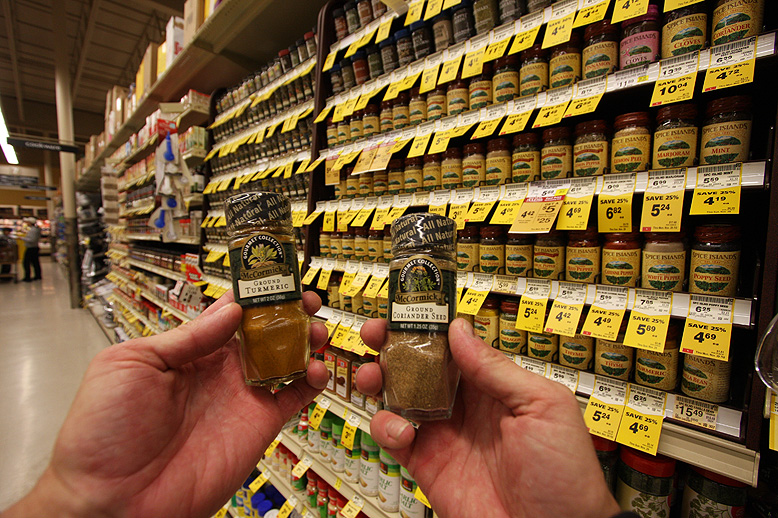 Good ol Turmeric....gives Curry its distinctive colour and coriander can enhance any fish or chicken dish. I was hoping to also pictorially show how to choose the freshest Ginger root but it was right after this picture that I got eighty-sixed from the Safeway for taken photos....silly people.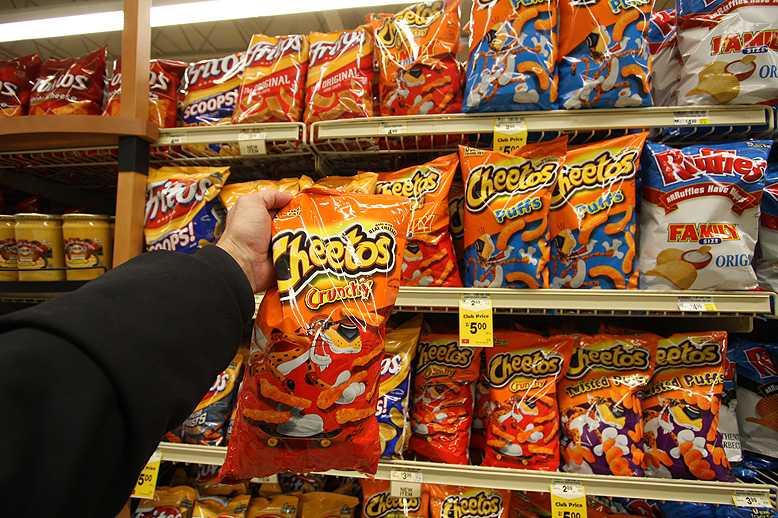 .. oh..and lastly while being escorted to the exit...don't forget the Cheetos!....emergency backup rations in case things go to hell in a hand basket...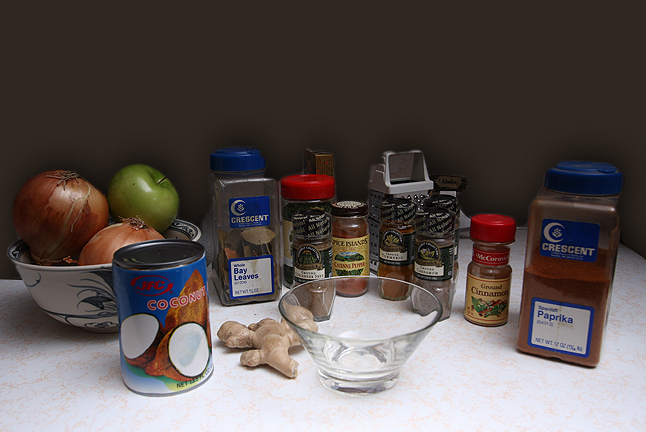 Okay...now lets get started with the preparations...
start by lightly sautéing a sliced up onion in the olive oil...
Then add the cut up chicken pieces and turn until browned.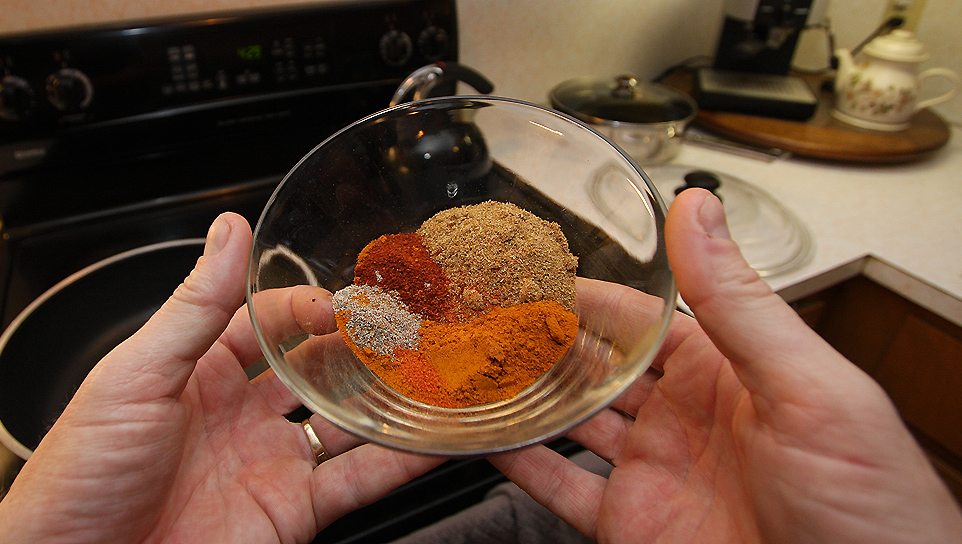 next...mix all the spices together...add it to the pot...
Now apple isn't really called for in the "official" recipe but we will make a minor modification...If you have ever tasted the chicken curry at Kell's Irish pub in Portland then you would understand the necessity of this small departure...dice one apple into tiny cubes...add it to the skillet...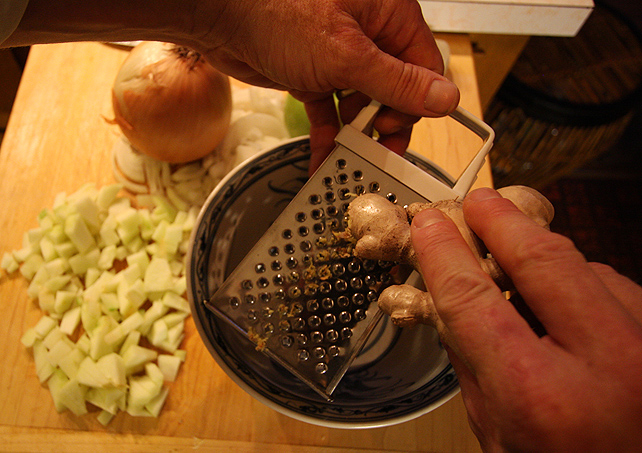 Grate that ginger into a bowl and add to the skillet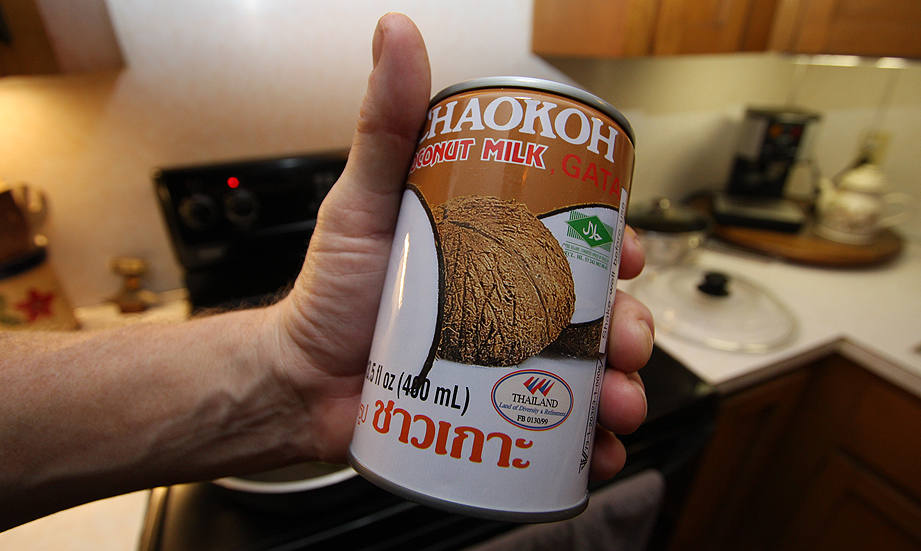 Product of Thailand...not exactly India but no one will know if you don't post it on the internet... add 1 cup to the skillet...
along with the tomato paste and yogurt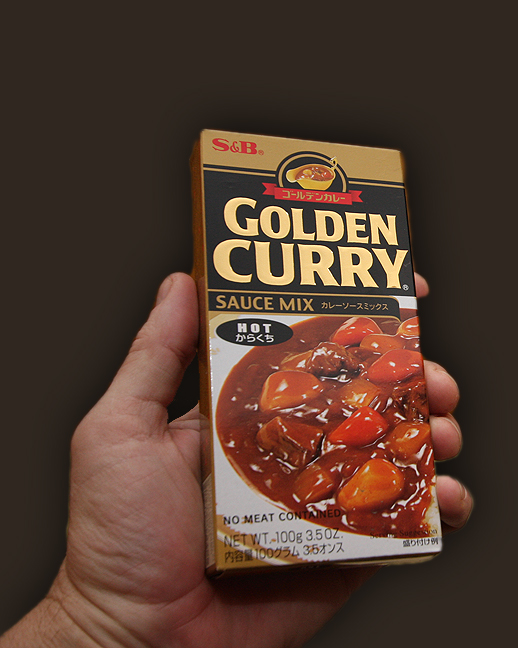 On a side note...
if your in a hurry and cant fuss with the recipe then try S & B's Golden Curry..
..Mmmm...Mmmm...I always keep a couple on hand... (i get $2 for saying that)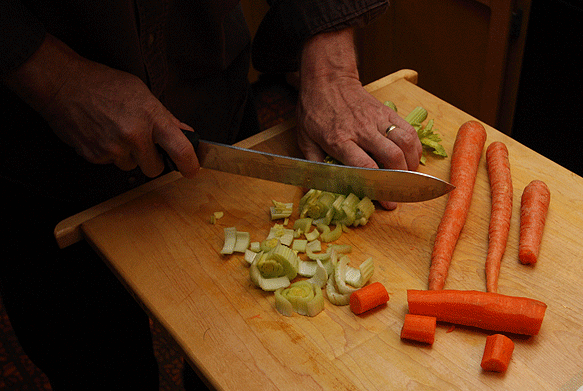 You may want to add some celery and carrots as well......man...I can do this slicing and dicing all day long....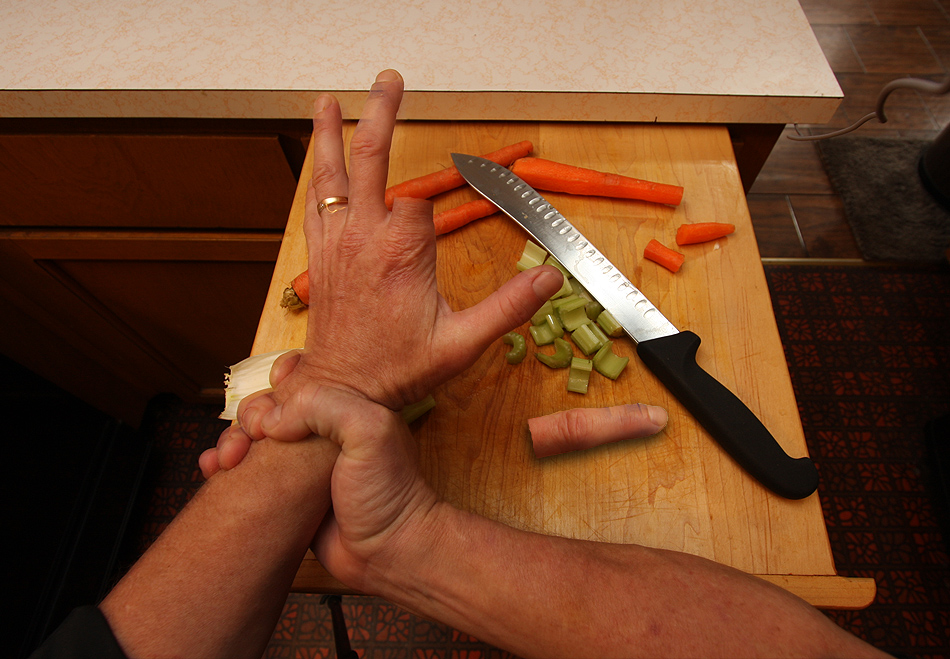 Ahhhhhh!!!!.....
Bugga Me!....I've sliced off me finger!!!.....well...holy mackerel....we are too far along now to worry about that....
gonna hafta suck it up.......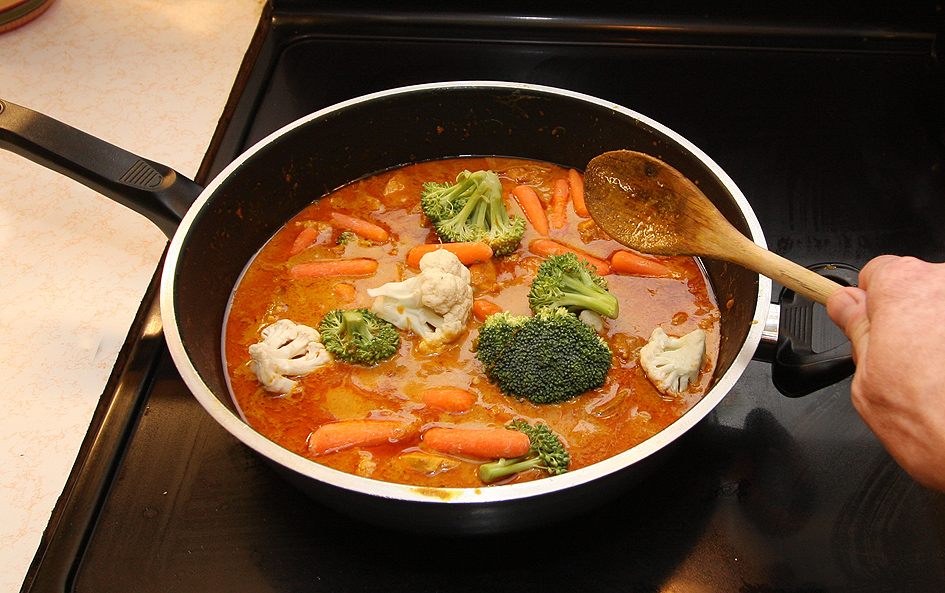 ....Another good thing to add to the pot is broccoli and cauliflower.....no fingers though.....true, true, true......
Now let the whole thing slow simmer for 40 minutes or so...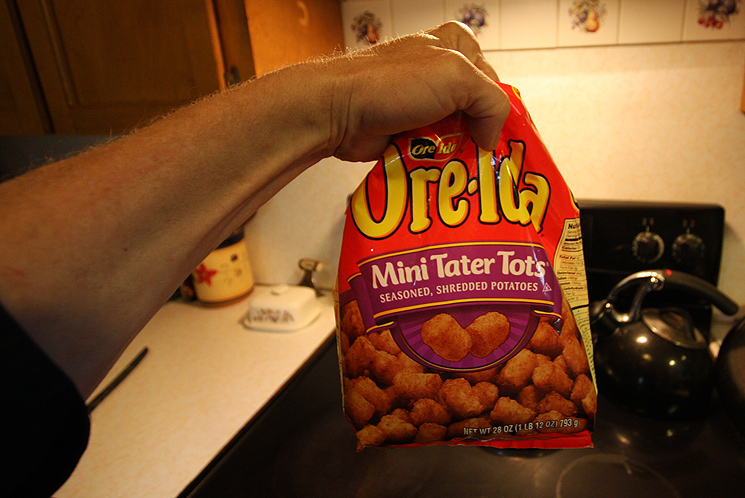 traditionally the curry is served over a bed of rice but British style is served over fries (curry and chips)...or similar....
So preheat the oven for 10 minutes at 400°f then throw in some basic fries or tots for 20 minutes...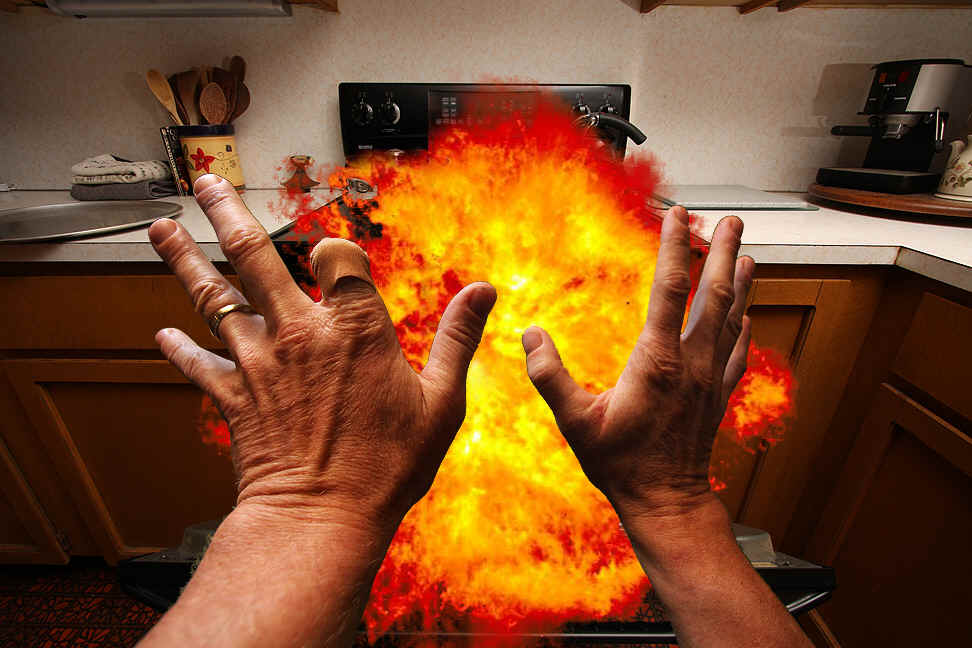 AHHHHHHHH!!!!..
Jumpin' Jehosafats!!!....BUGGA Me!!!......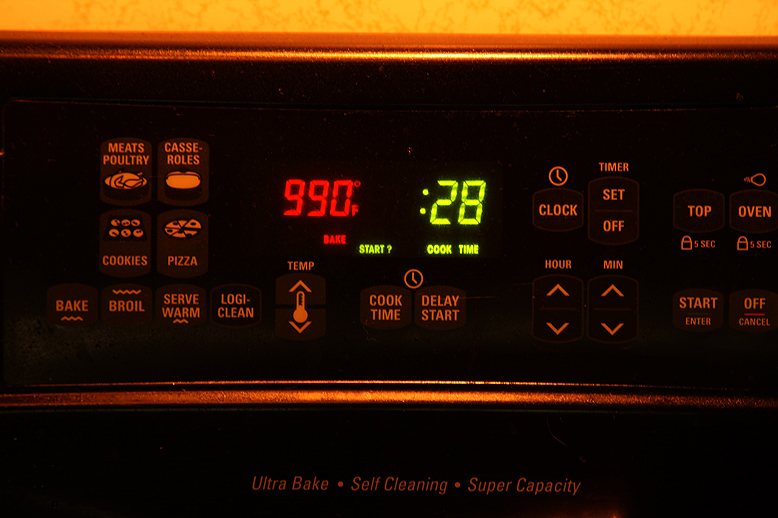 Make sure and double check the temperature of the oven...
...Well...there you have it...Traditional Tandoori Chicken Curry...Modified...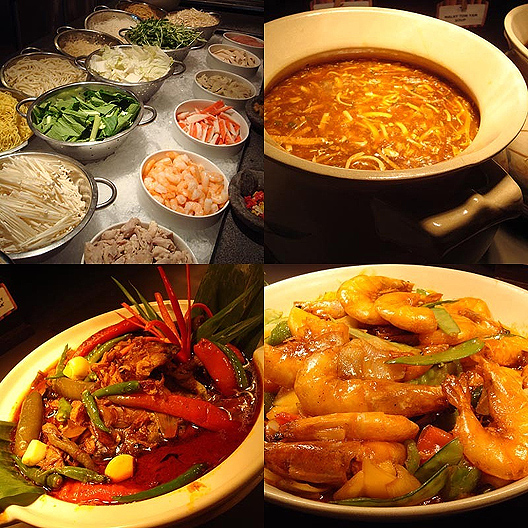 Disclaimer: These photos have nothing to do with the recipe.
I forgot to take a photo of the finished dish so stole this one off the web.
See our other signature Dish, the Chicken Marengo
Another Culinary Extravaganza from master chef DKM