Lonely Camp, Arctic Ocean
By Daryl Moistner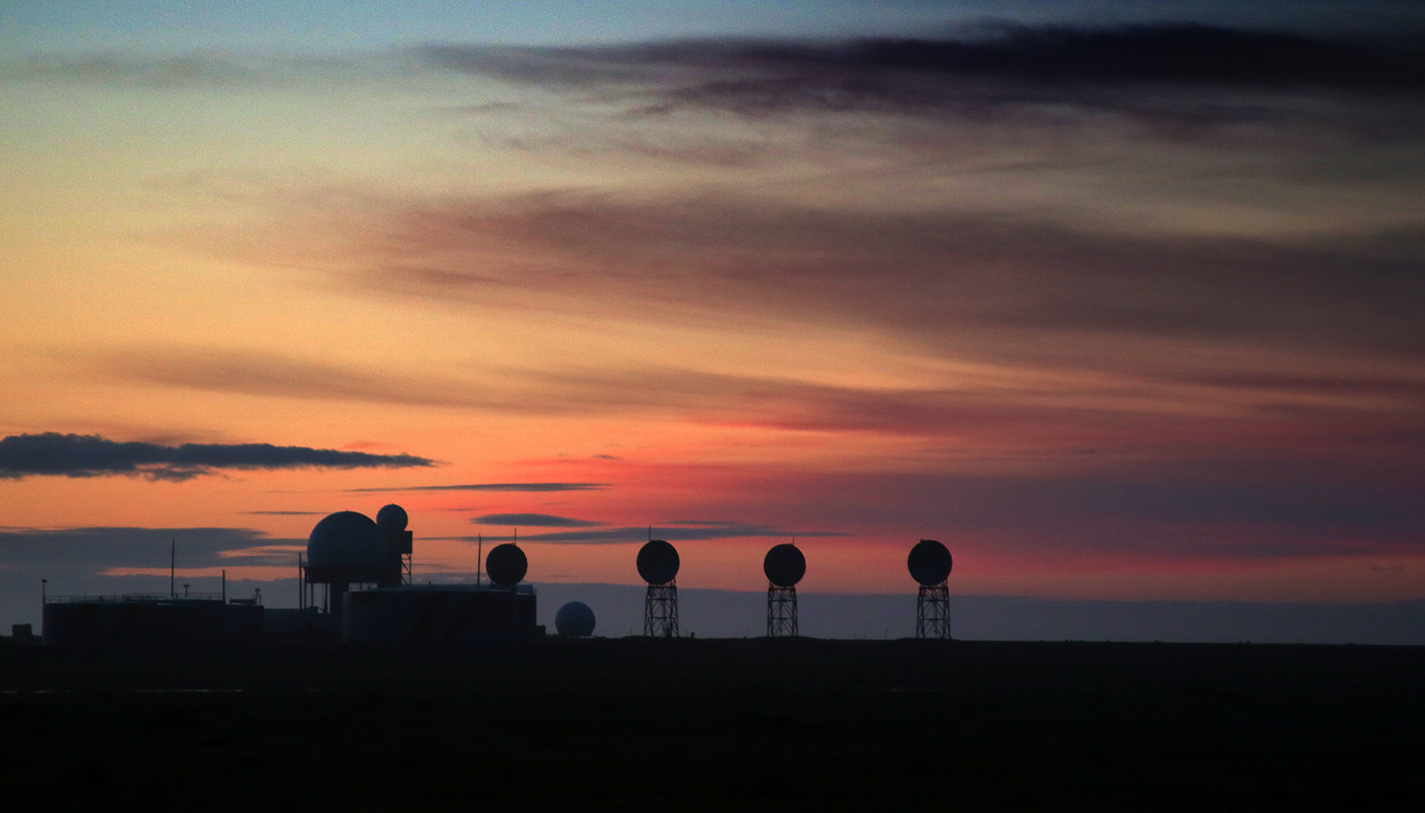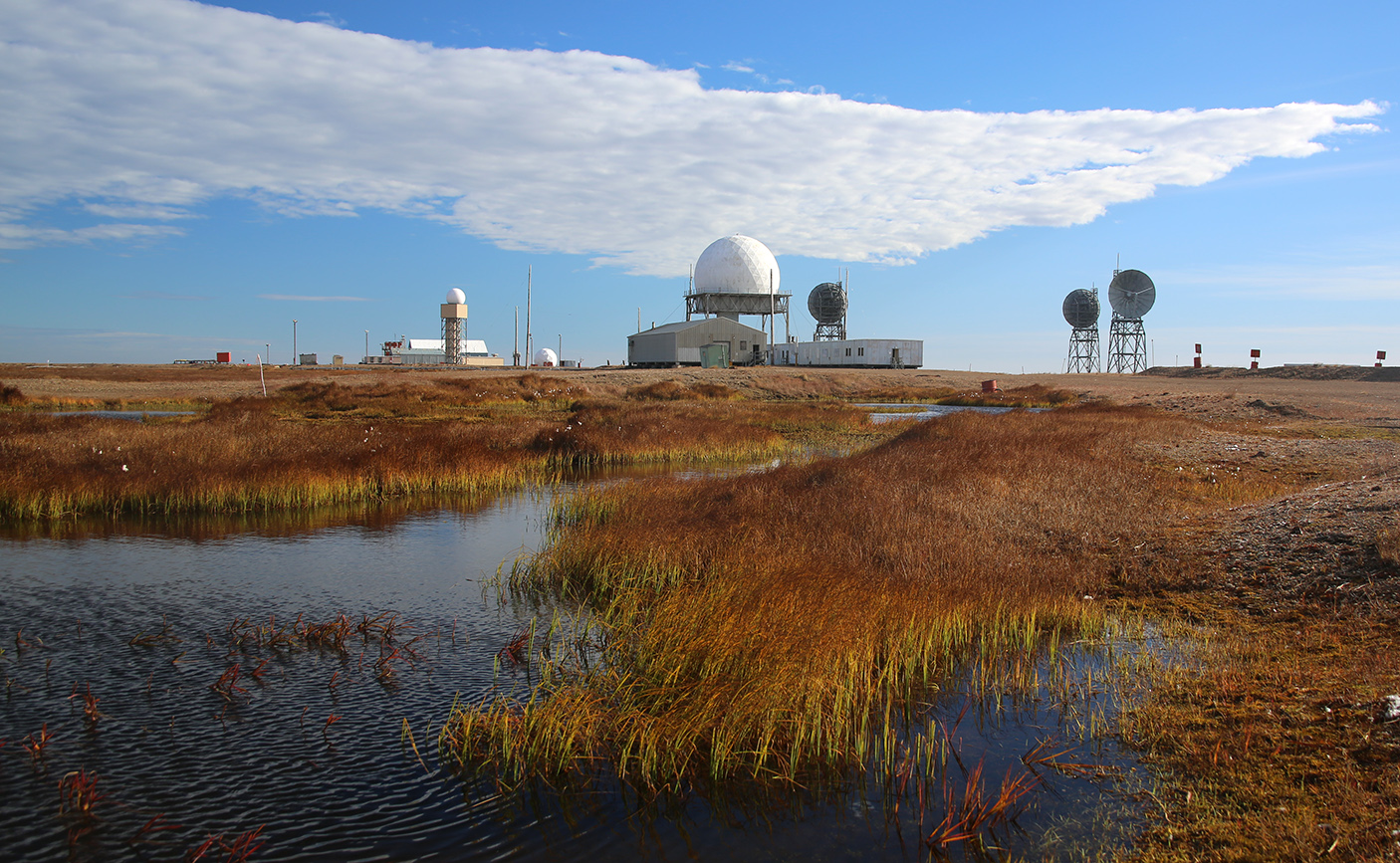 Point Lonely ... Used to be a remote United States Air Force Station dedicated to looking for Russian Nuclear tipped missiles coming over the top targeting the U.S.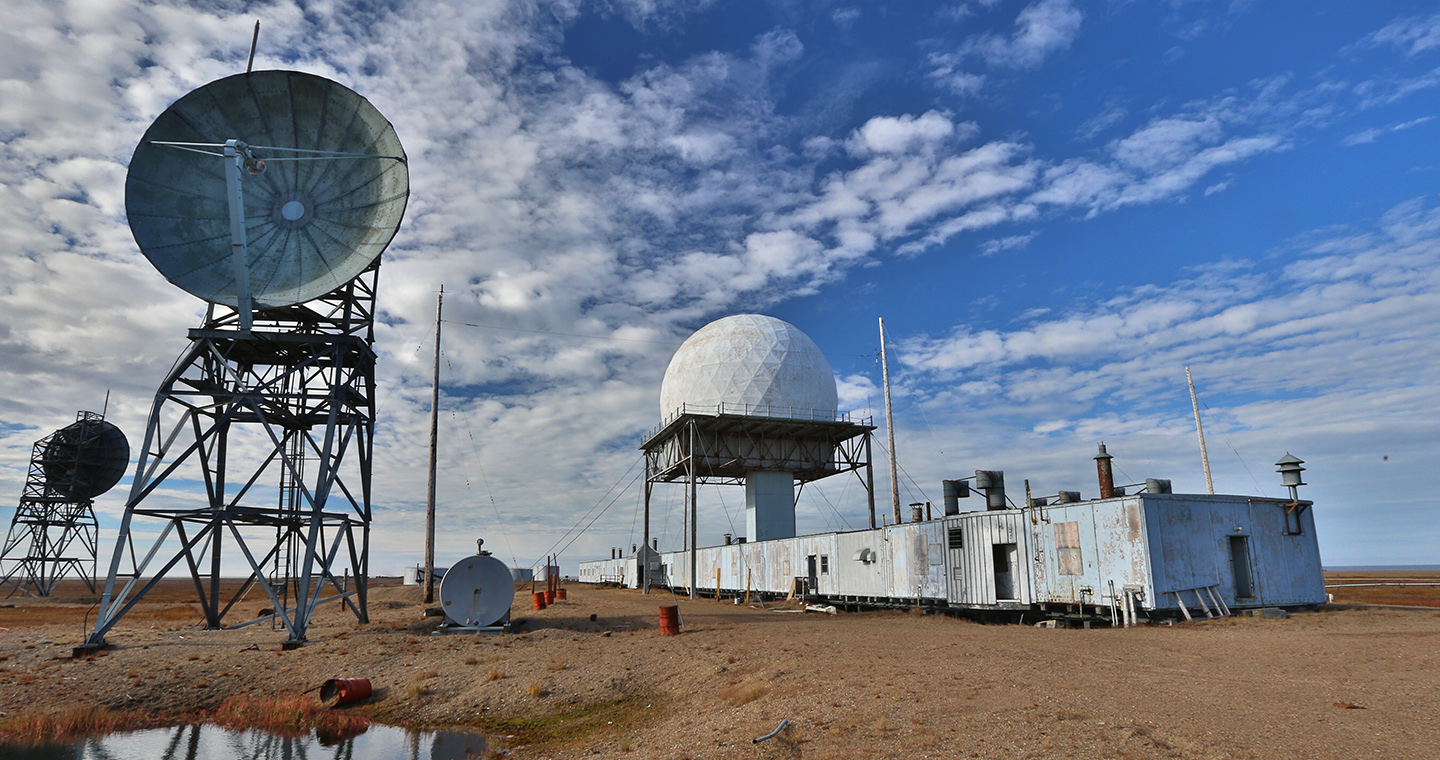 Now it is an abandoned outpost ... A Ghost post ...

Sorta feel like the Omega man out here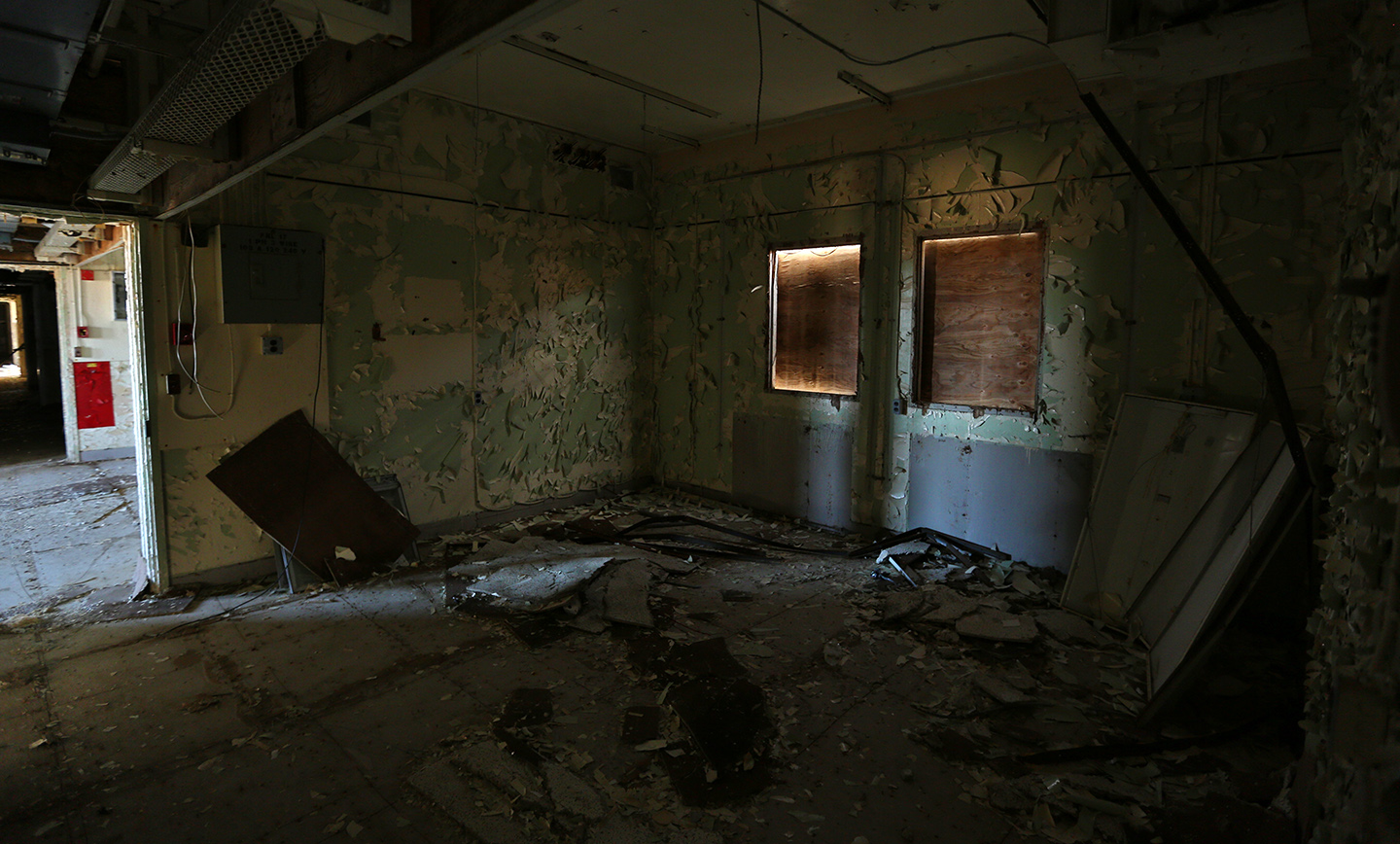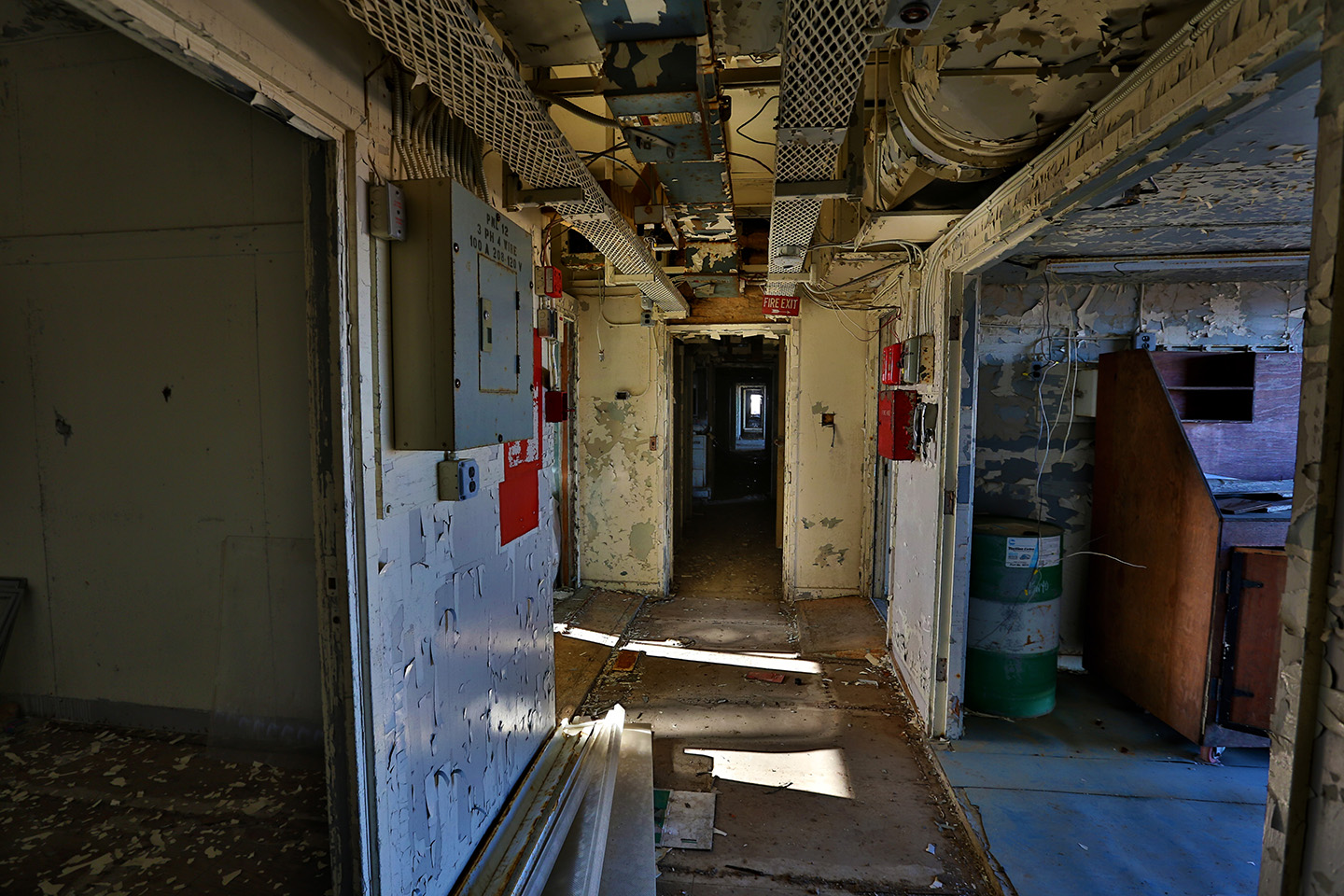 The old post office is on the right ... not sure why there is a drum of oil in the corner ...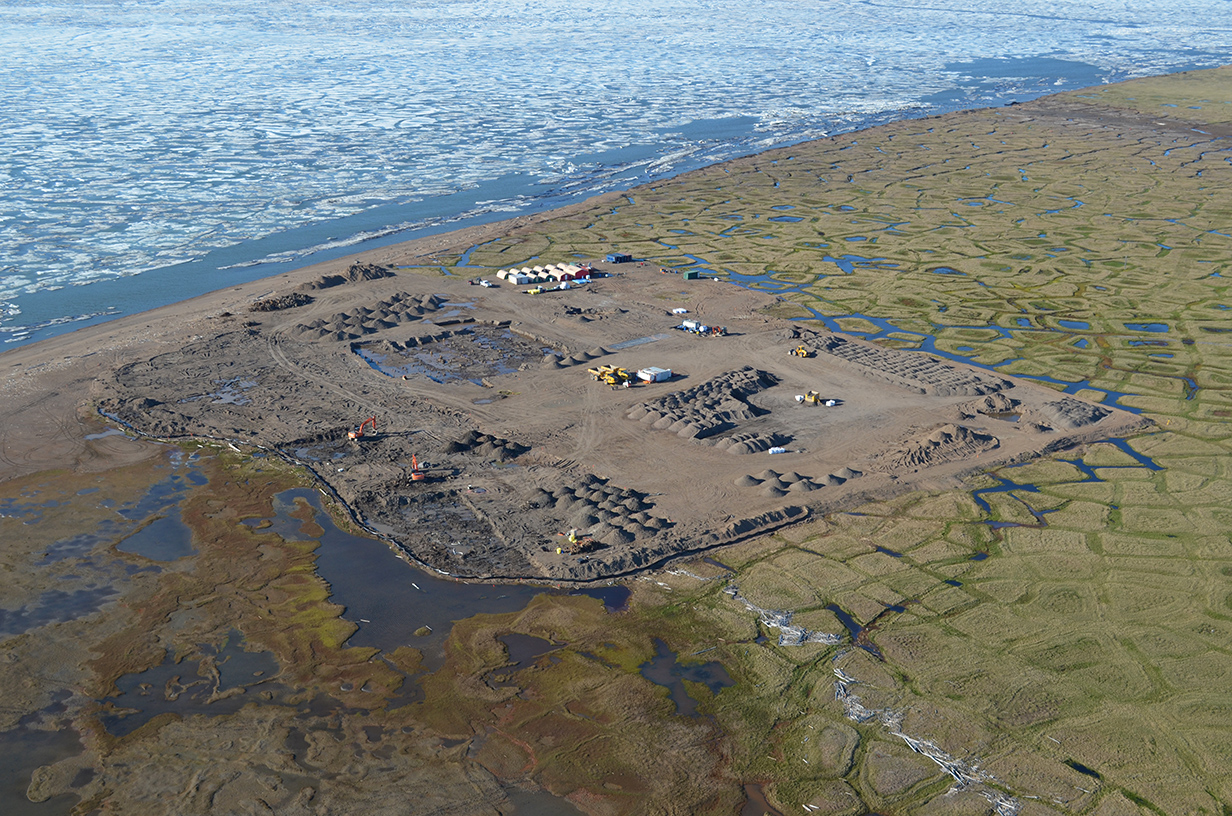 About a mile west of the Ghost post is a landfill full of toxins. It is undergoing a cleanup operation. Back in June I came up here to do a topo survey. today I am back to do some volume topo's and re-measure the coast towards the Point Lonely complex...it has lost 120 feet of land to the sea in only 2 months time...about 6 acres of land gone. Makes me wonder about cleanup as the ocean will consume it in a short period of time. There's the campsite in the upper right. This photo was taken from a Go Pro camera mounted to the belly of a small radio operated airplane. Drones Man!!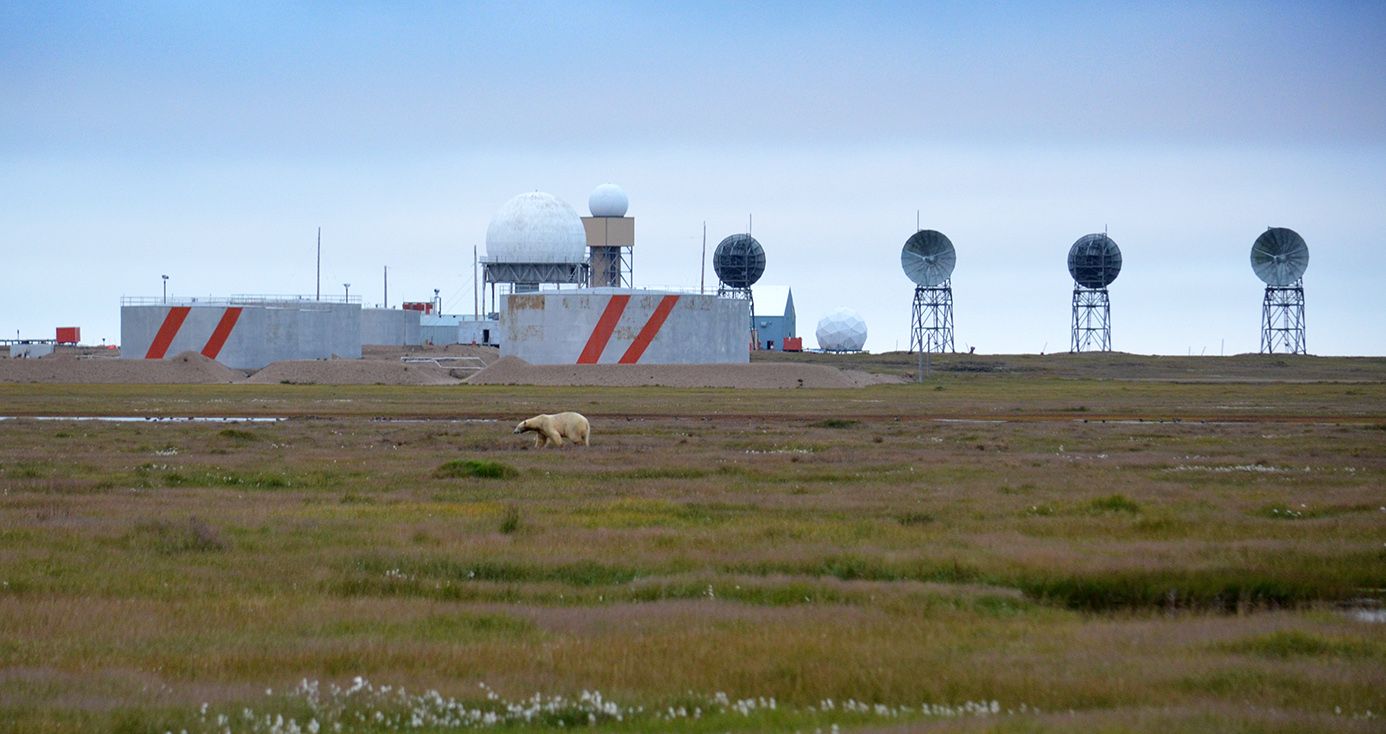 This is the first gig I ever had where I had to keep lifting my head from the controller to scan the area for polar bears.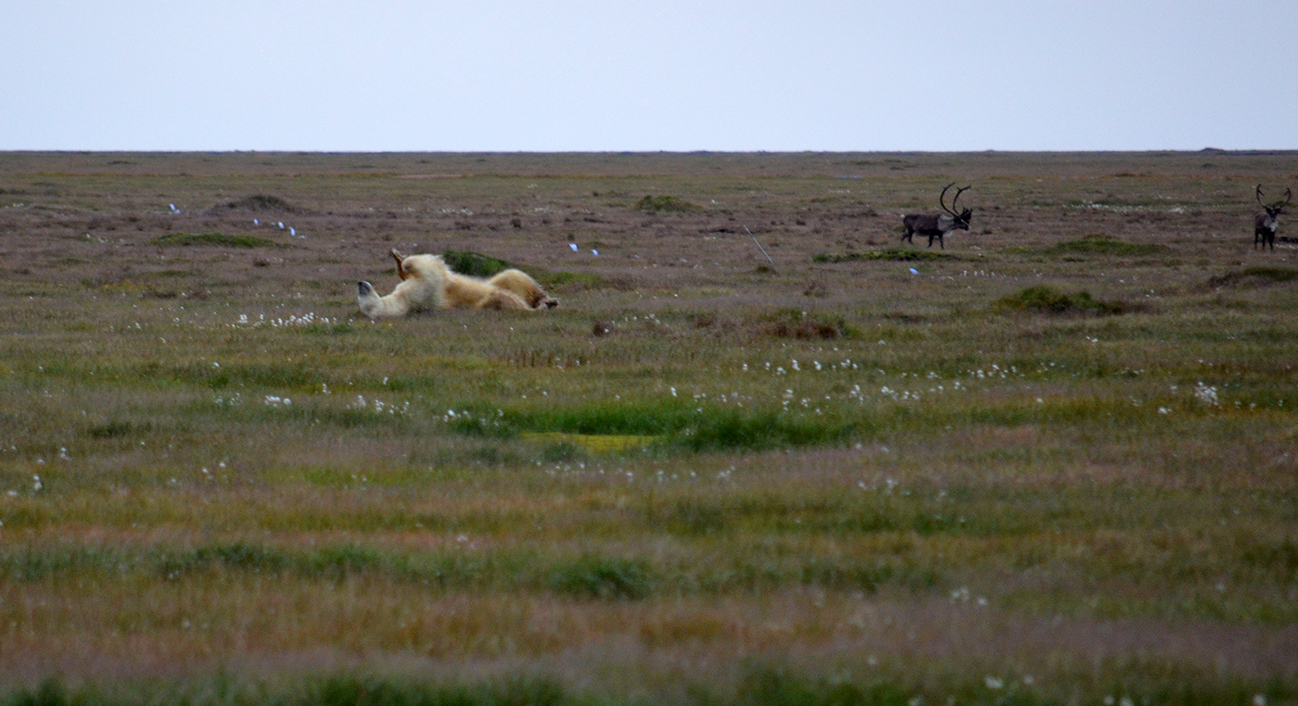 When the wind comes from the North it pushes ice flows towards the land and the bears swim to shore and walk down the beach towards camp. This gal scratching her back...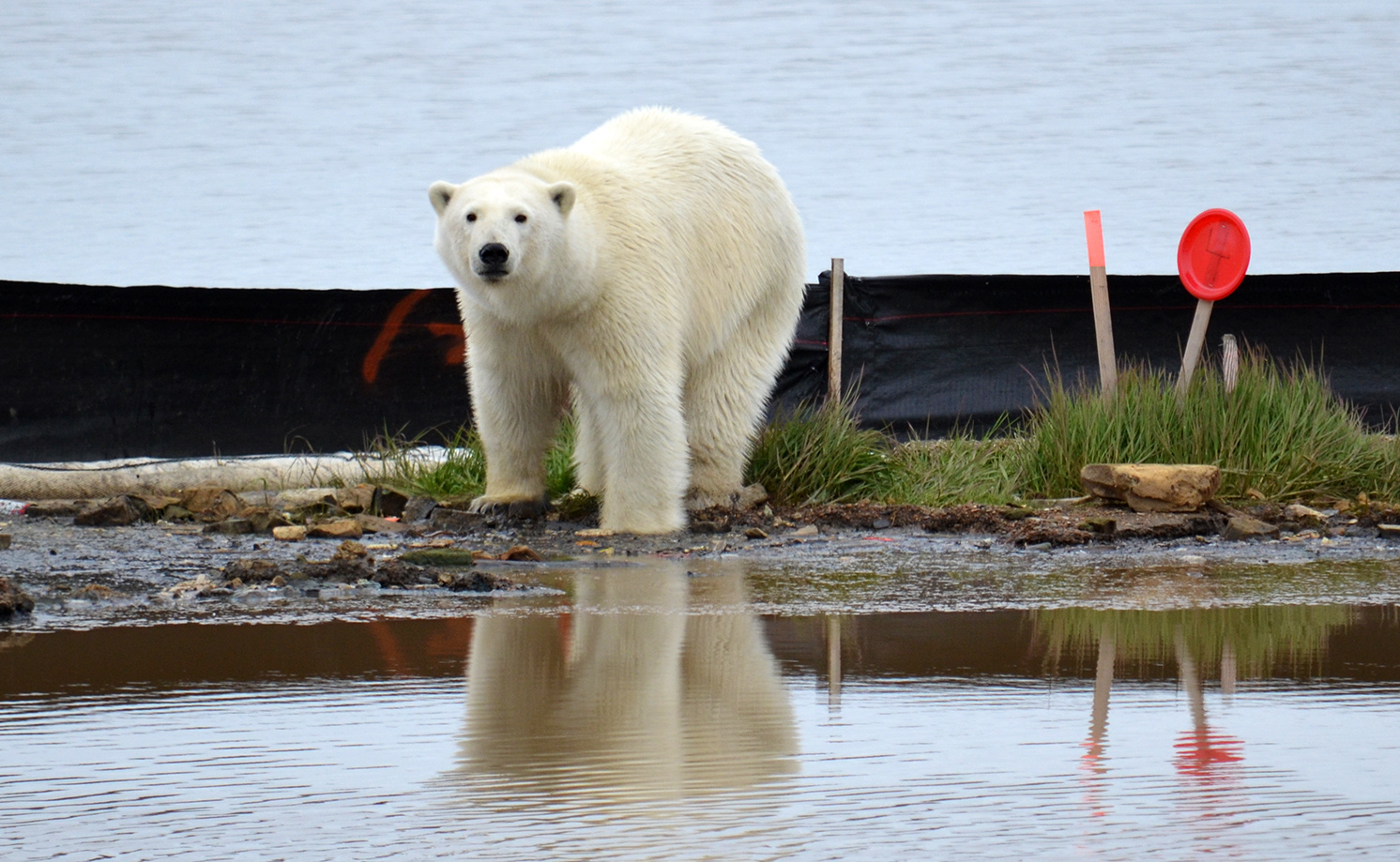 We shoot these guys with a bean bag gun to shoo them away but one critter wasn't even phased by the impact of the Bean bags so a couple live rounds over her head got her to scoot along.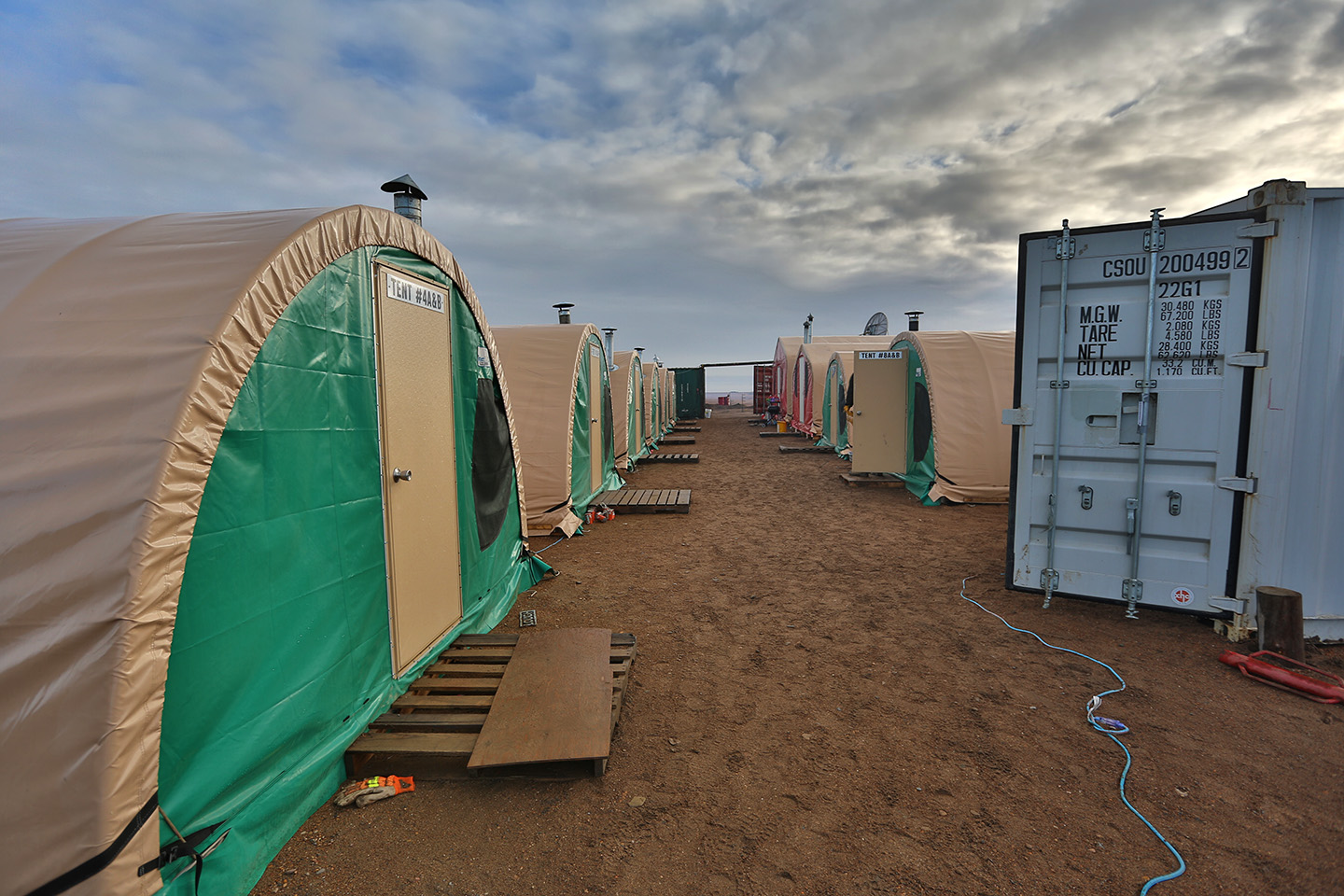 Here's Camp ... surrounded by an electric fence to keep those critters at bay.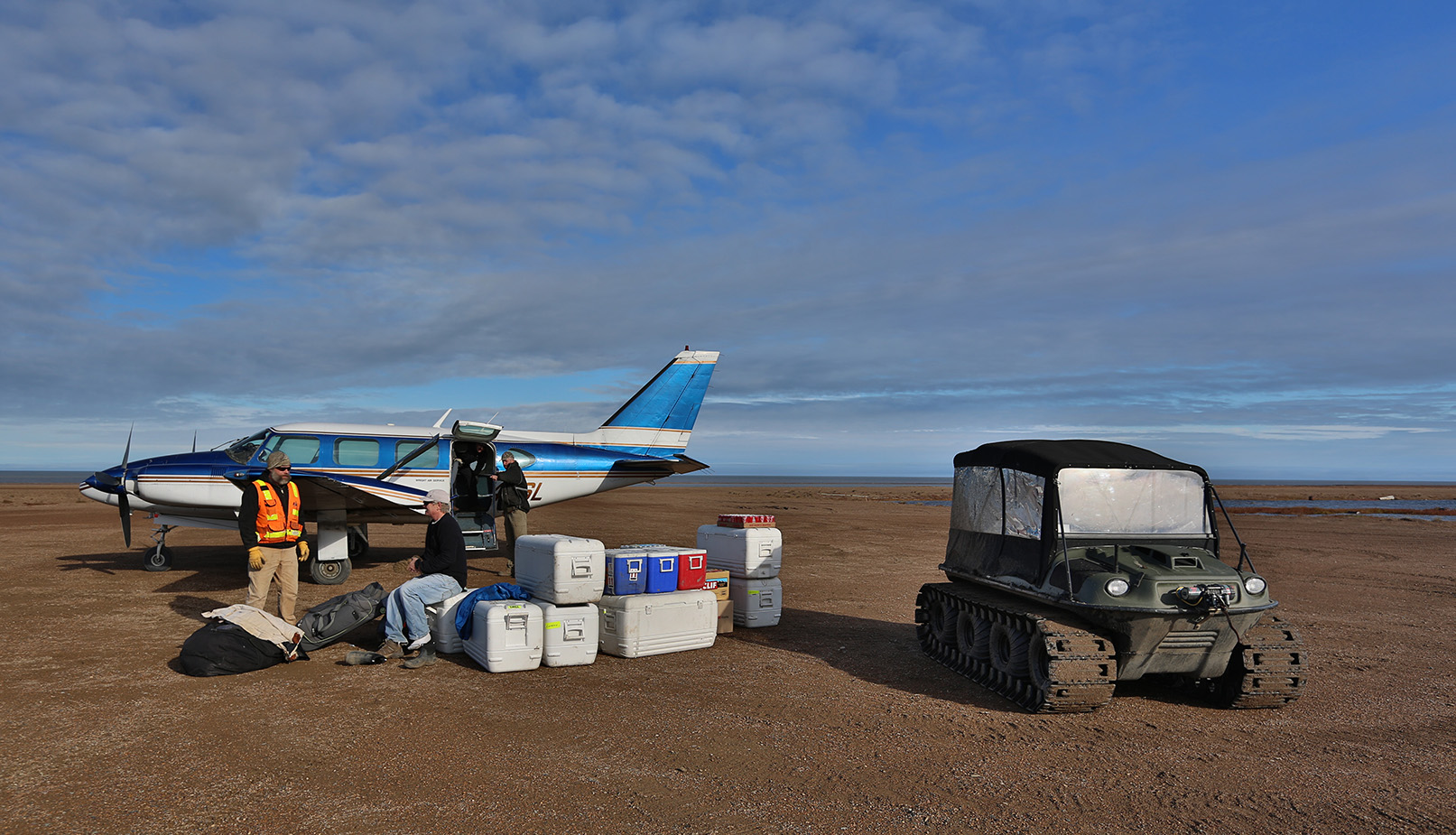 Well my work here is done so I'm heading back to Oregon for a two week break before the next project starts up... Catching a ride on the back haul of the weekly grocery flight from Fairbanks ...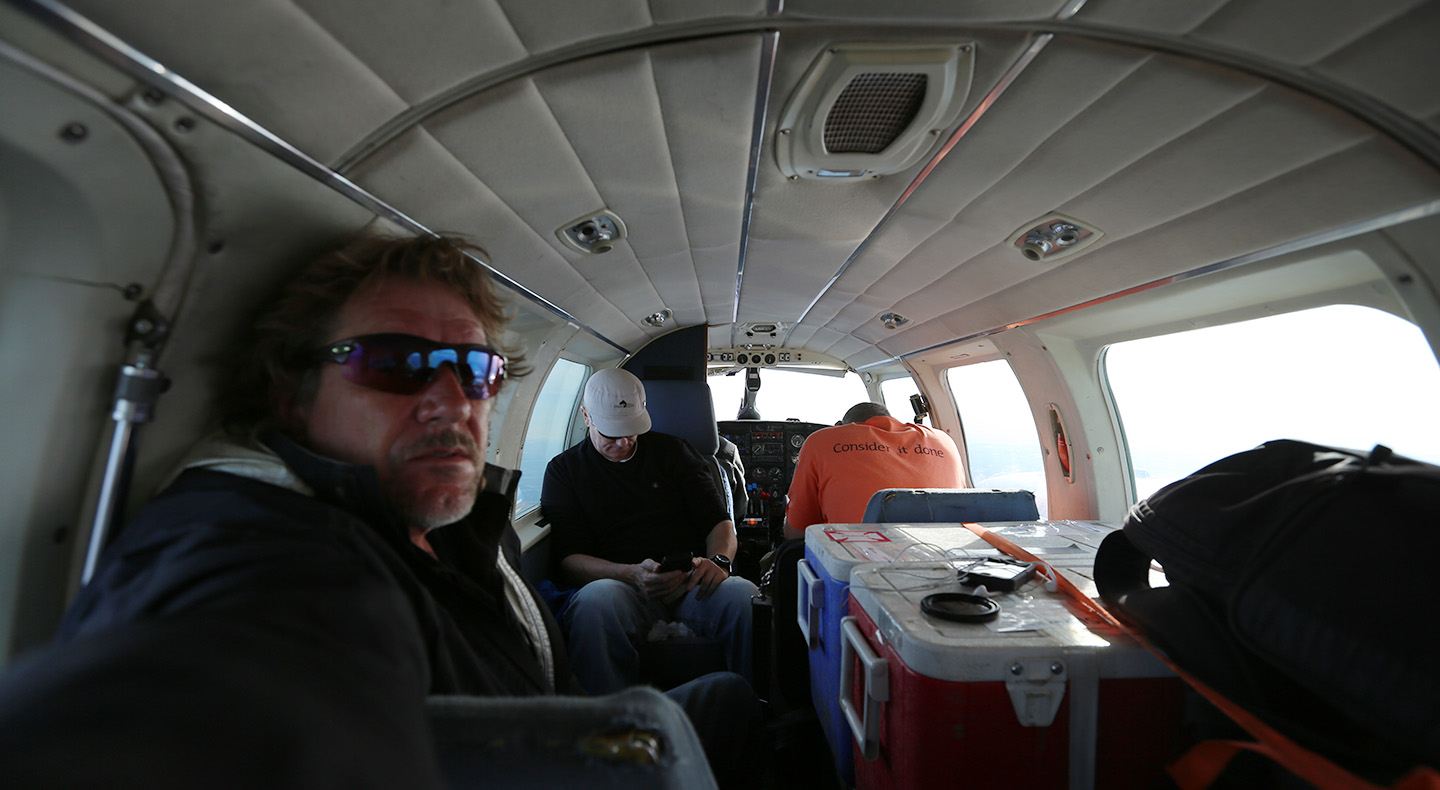 4 hours in this tube ... back to civilization....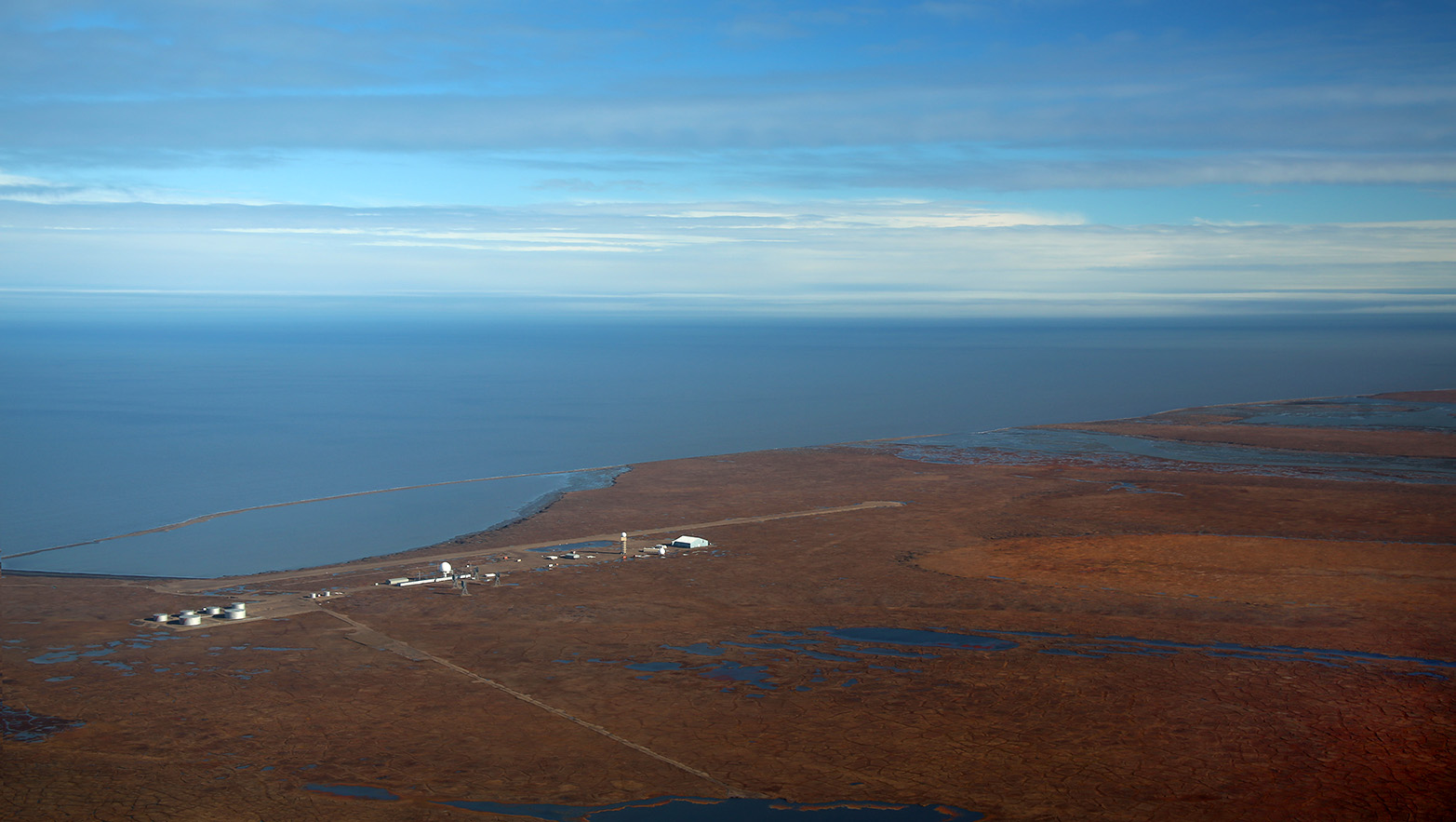 I'll get lonely with you next year Lonely for ongoing operations ... if the sea don't get to you first...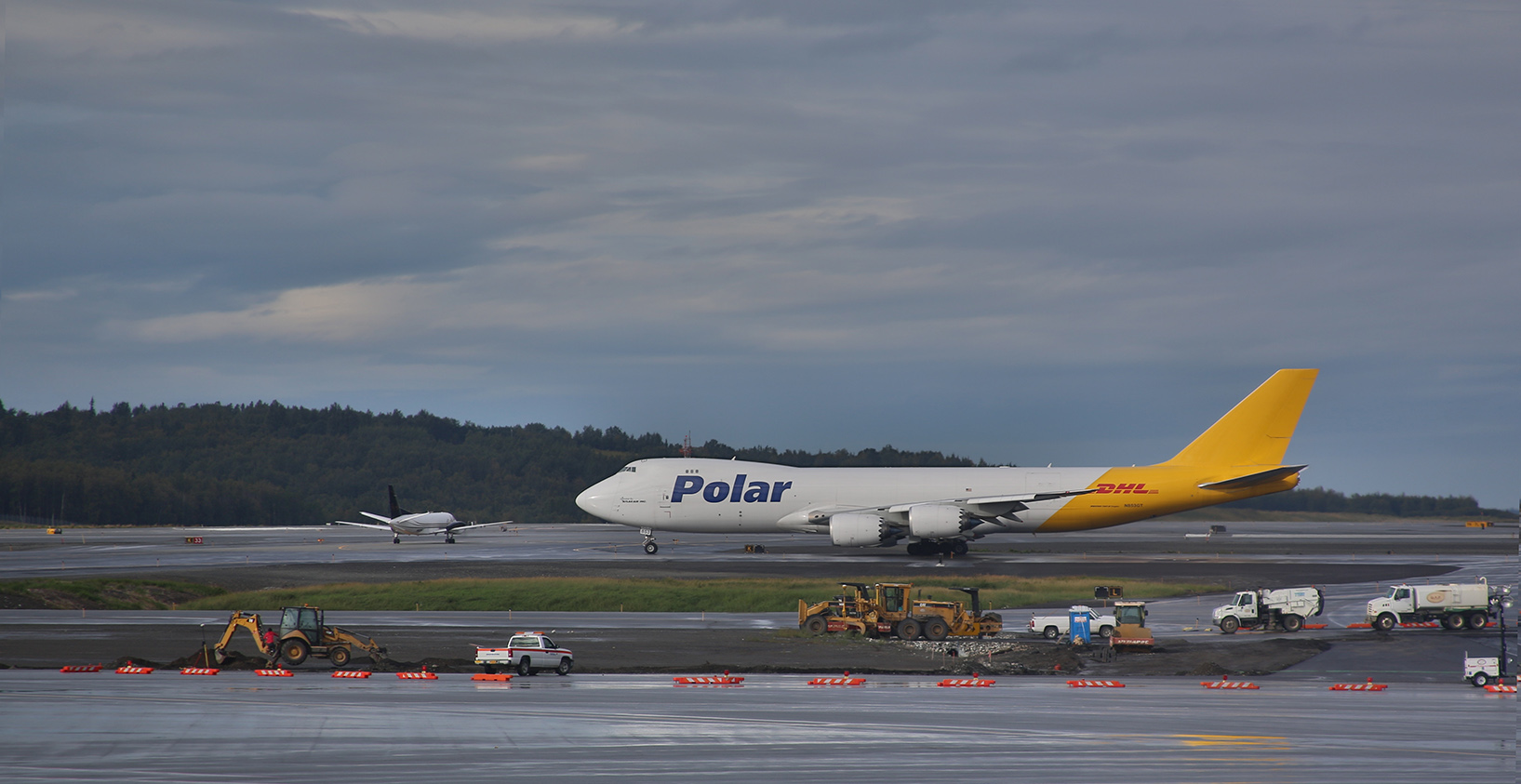 Civilization ... If I wasn't a surveyor I always thought a career as a 747 cargo plane pilot would be quite rewarding...