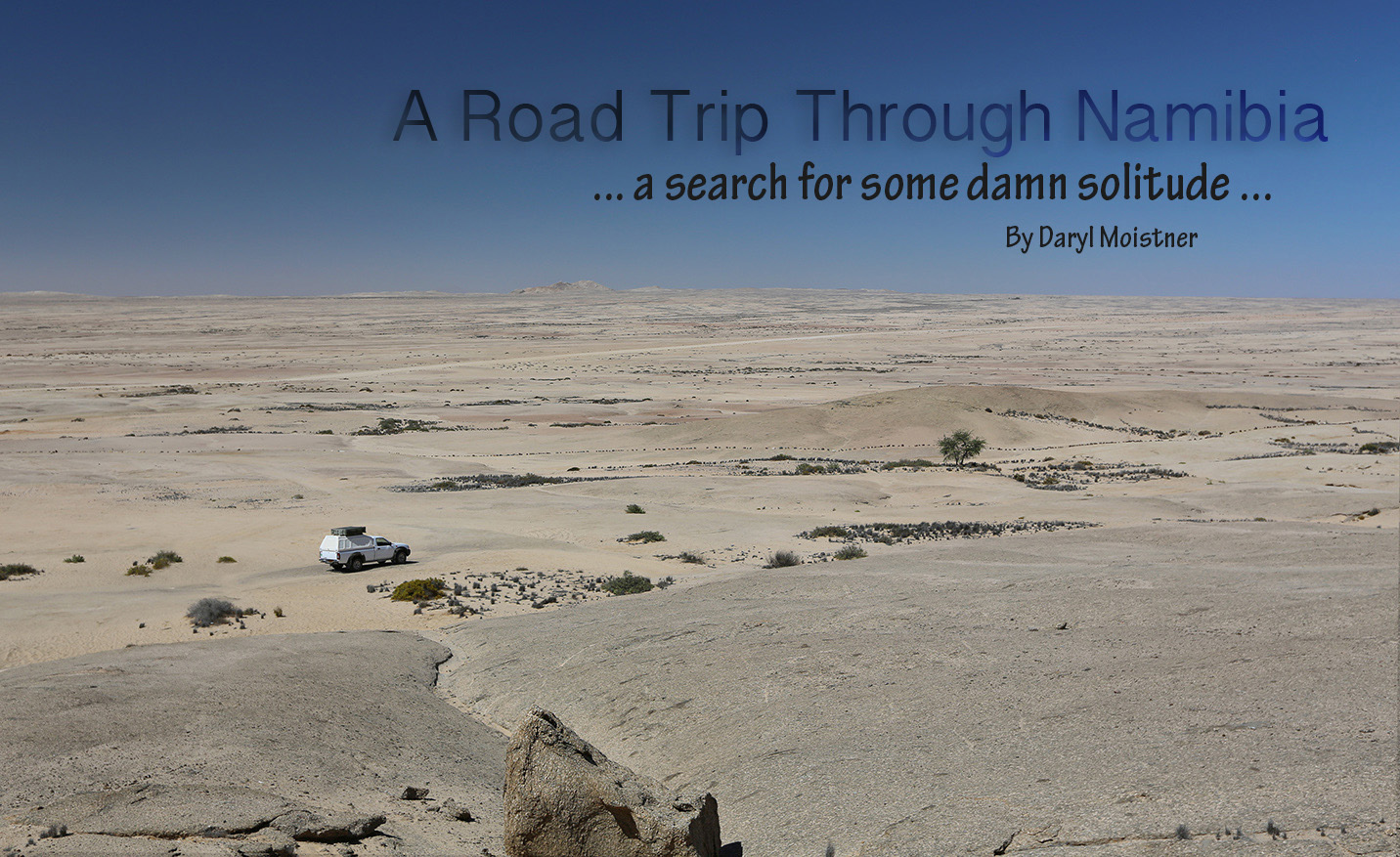 I conceived this idea to go to Namibia one day in late February and two days later I was on my way ... planning was extraordinarily minimal.
The Nabib Desert ... My goal is to head West out of Windhoek to the Namib desert and push North to Angola...circle around to Botswana and come back to Windhoek through the Kalahari desert... just looking for some solitude and a peaceful road trip ... loose itinerary ... flip a coin for the forks in the road
I rented a 4 wheel drive Nissan out of Windhoek completely setup for camping...roof top tent...2 spare tires...Extra jerry cans of petrol and a couple cases of beer... This baby is the beaut, which I have named Le Camion (French for truck) because Le Camion is sexy tough and Le truck is not.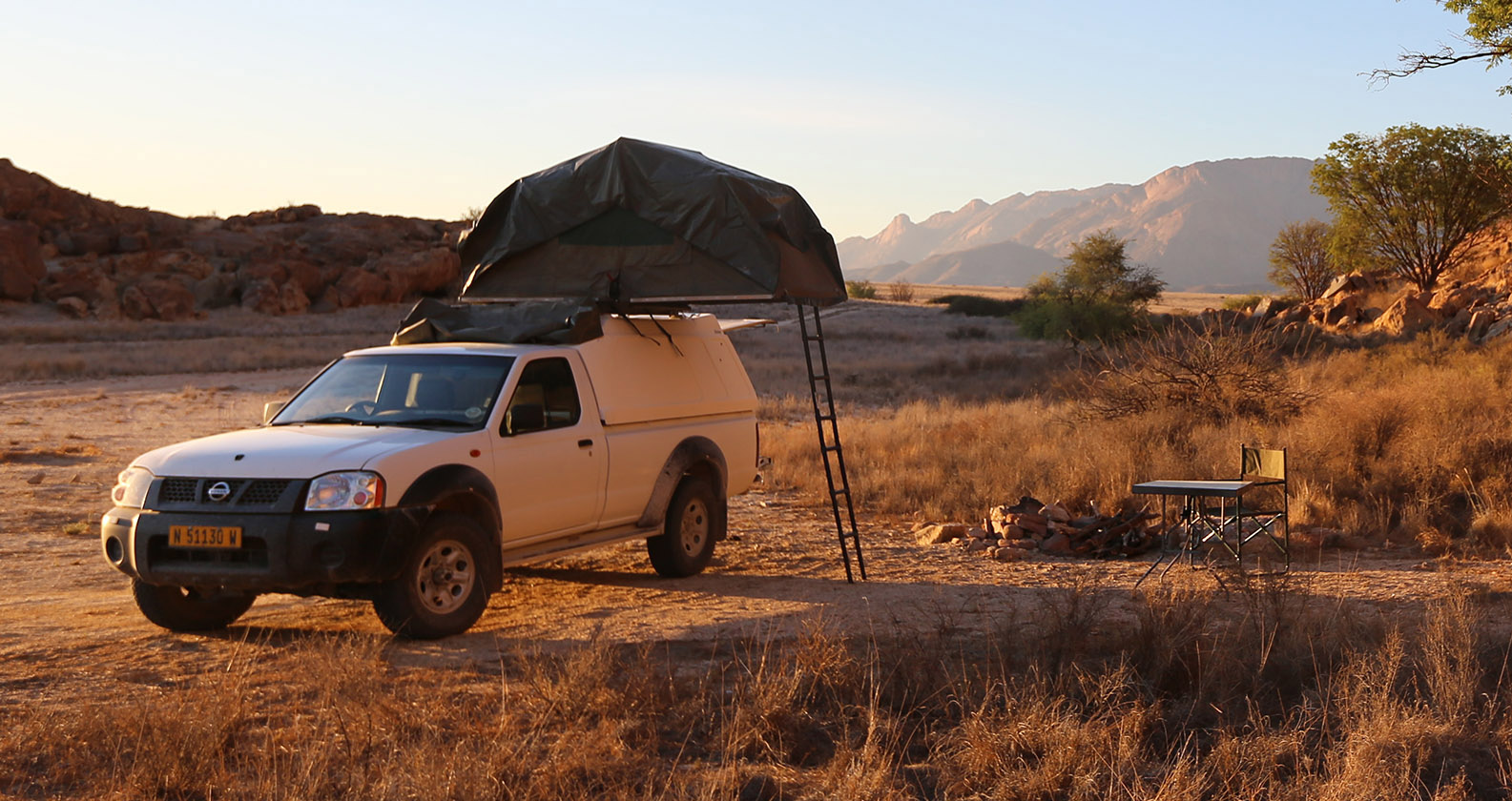 The tent takes less than 2 minutes to set up from stopping.. Cozy mattress and bed linen...mosquito proof. Keeps you above the creepy crawlies. I'm not up on the statistics involving leopards.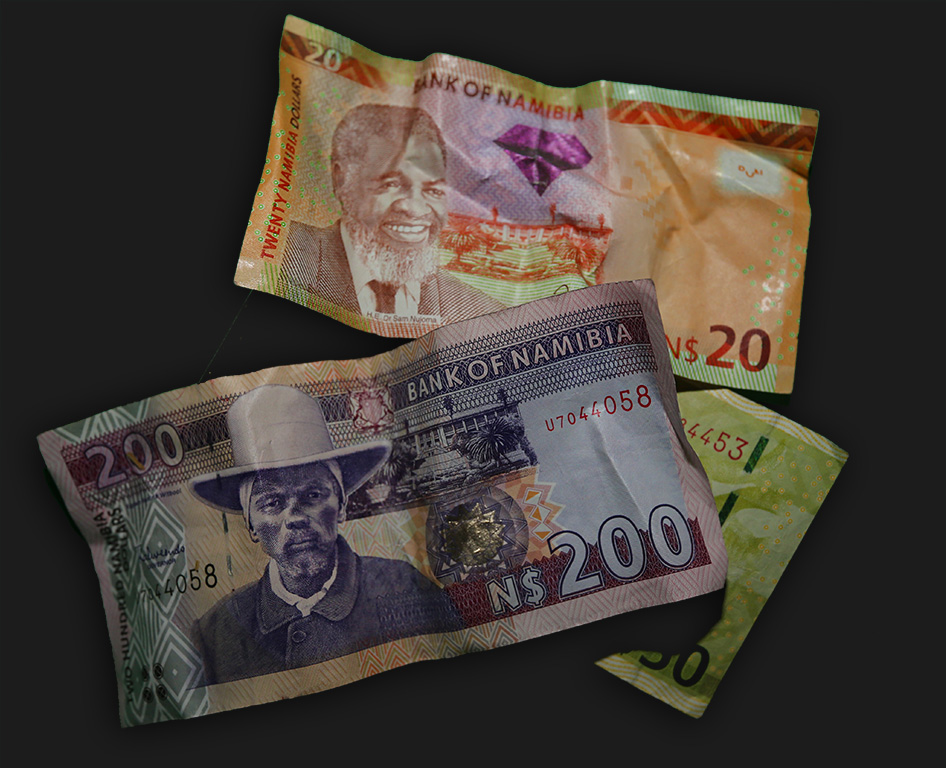 Some Dosh ....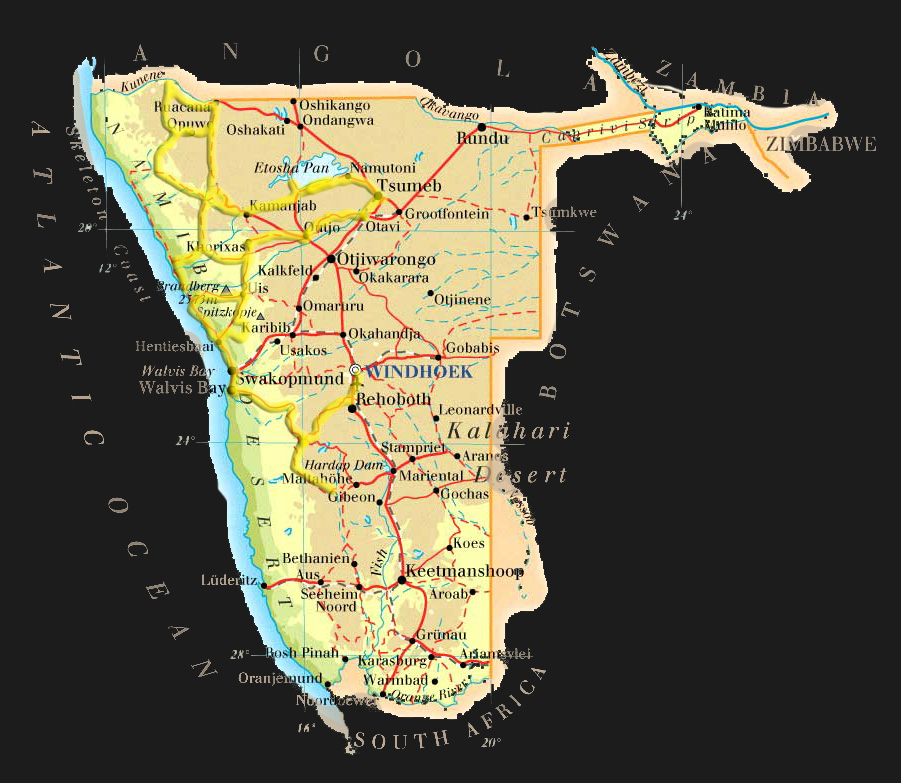 The yellow trails indicate the area I drove through ... although there were quite a few more side shots and back tracks.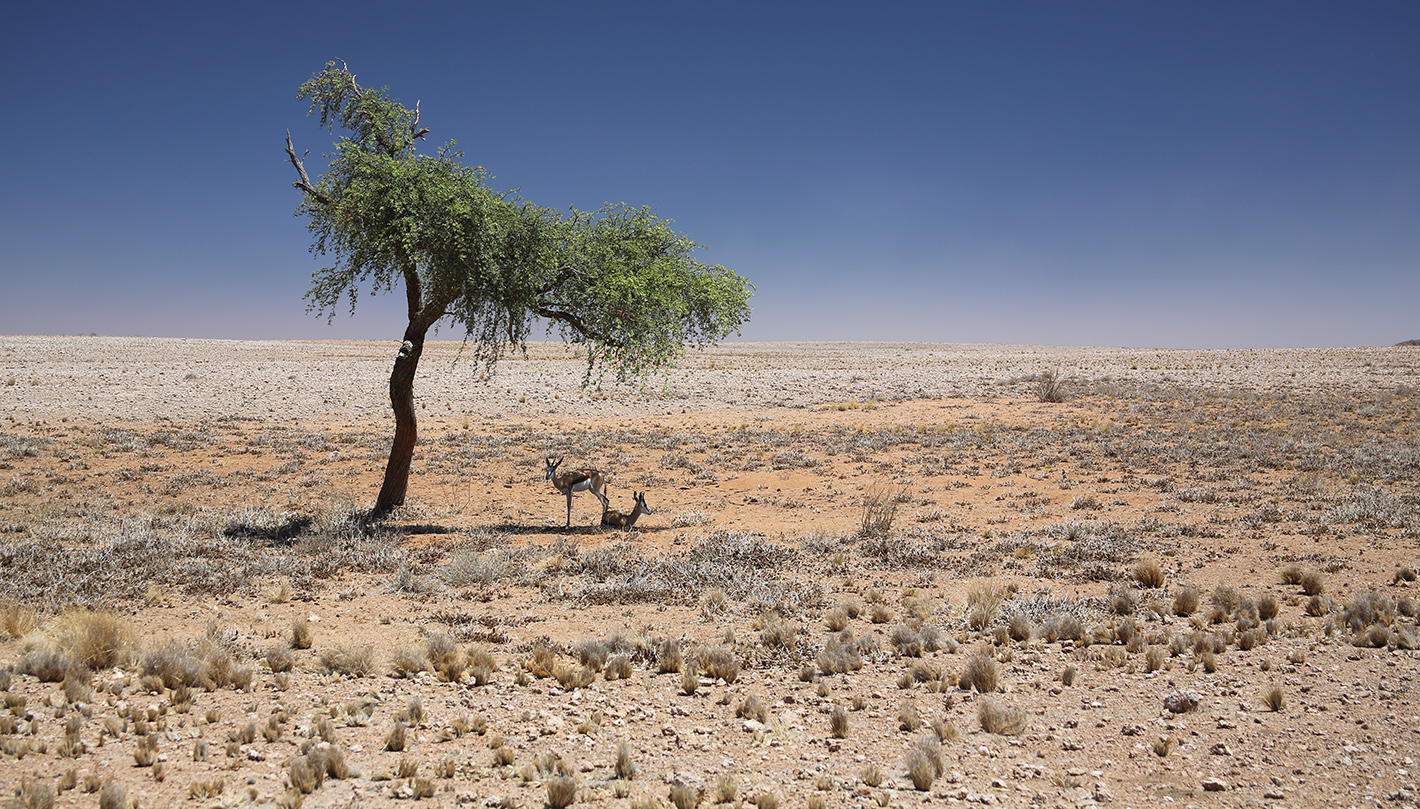 The only tree for miles... makes you wonder how it got out there.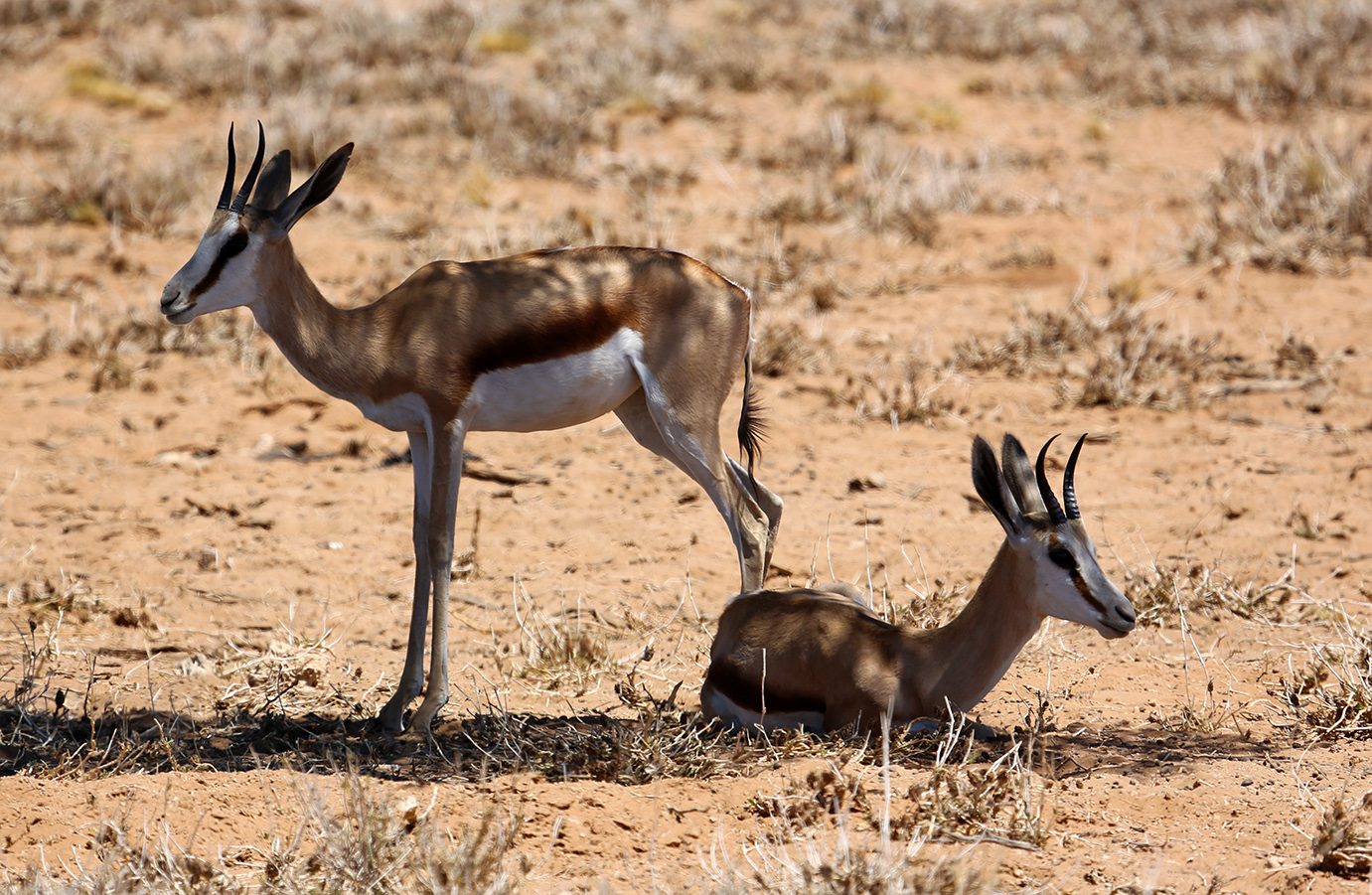 springbok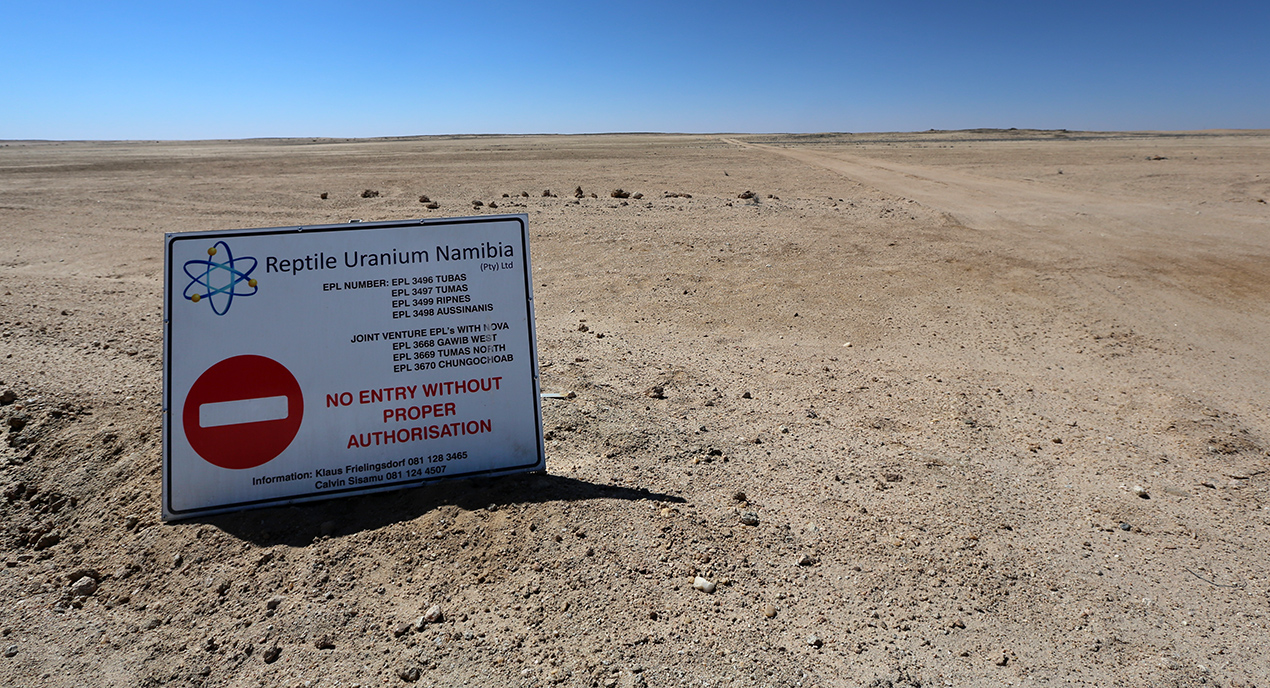 I haven't seen or passed anybody all day ... but there's action going on out here ....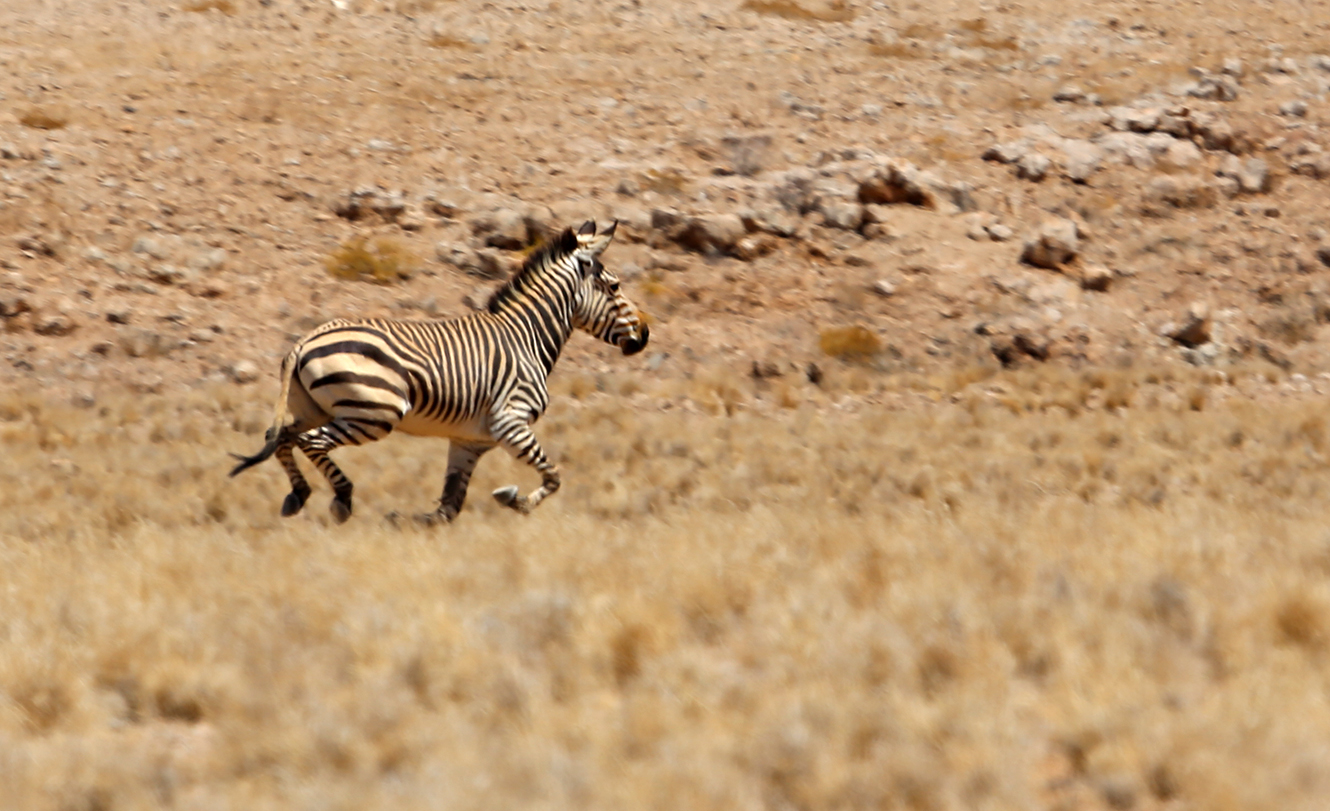 Spooked a Desert Zebra ...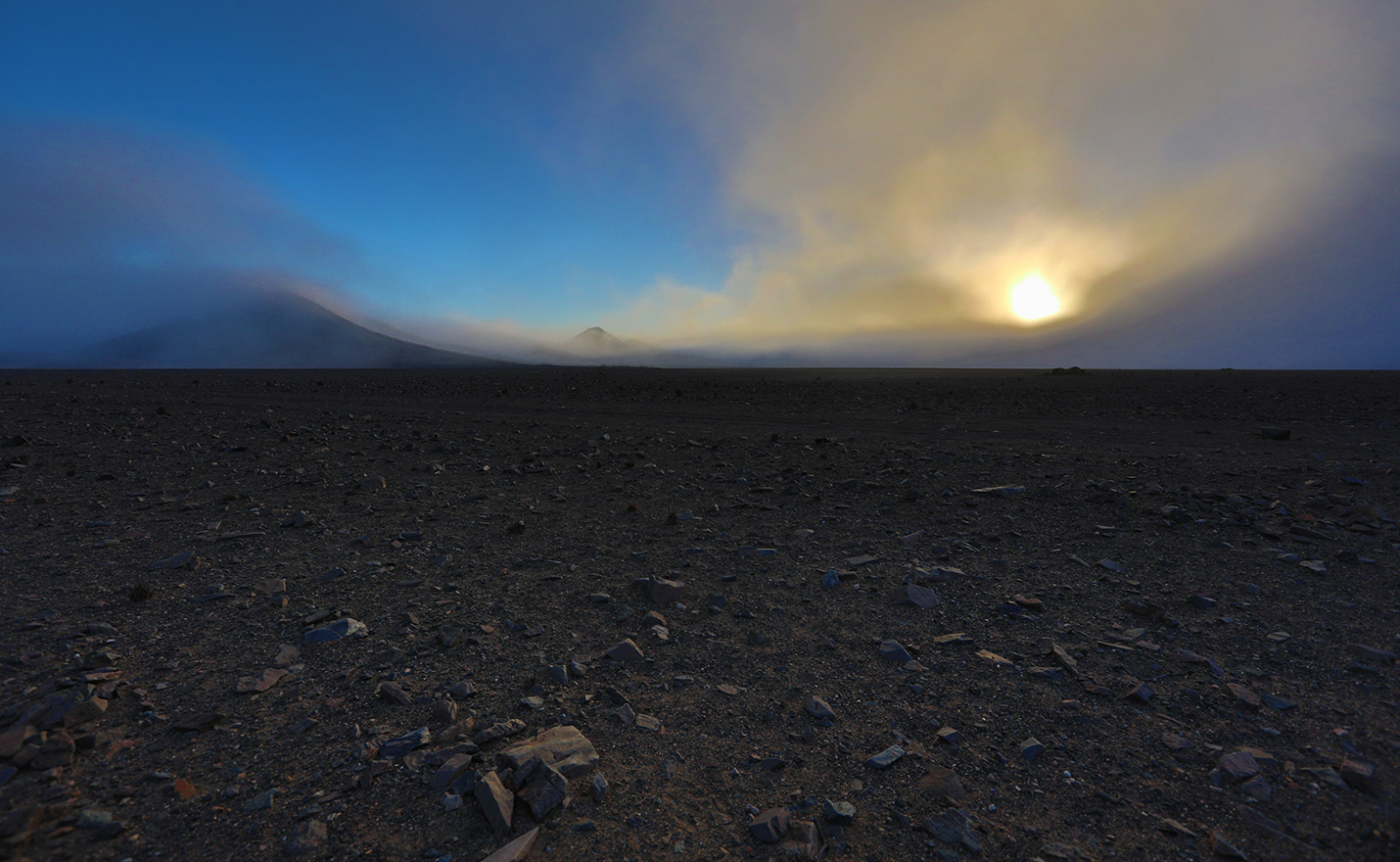 Cool moist air from off the Atlantic collides with the dry desert air ... ghostly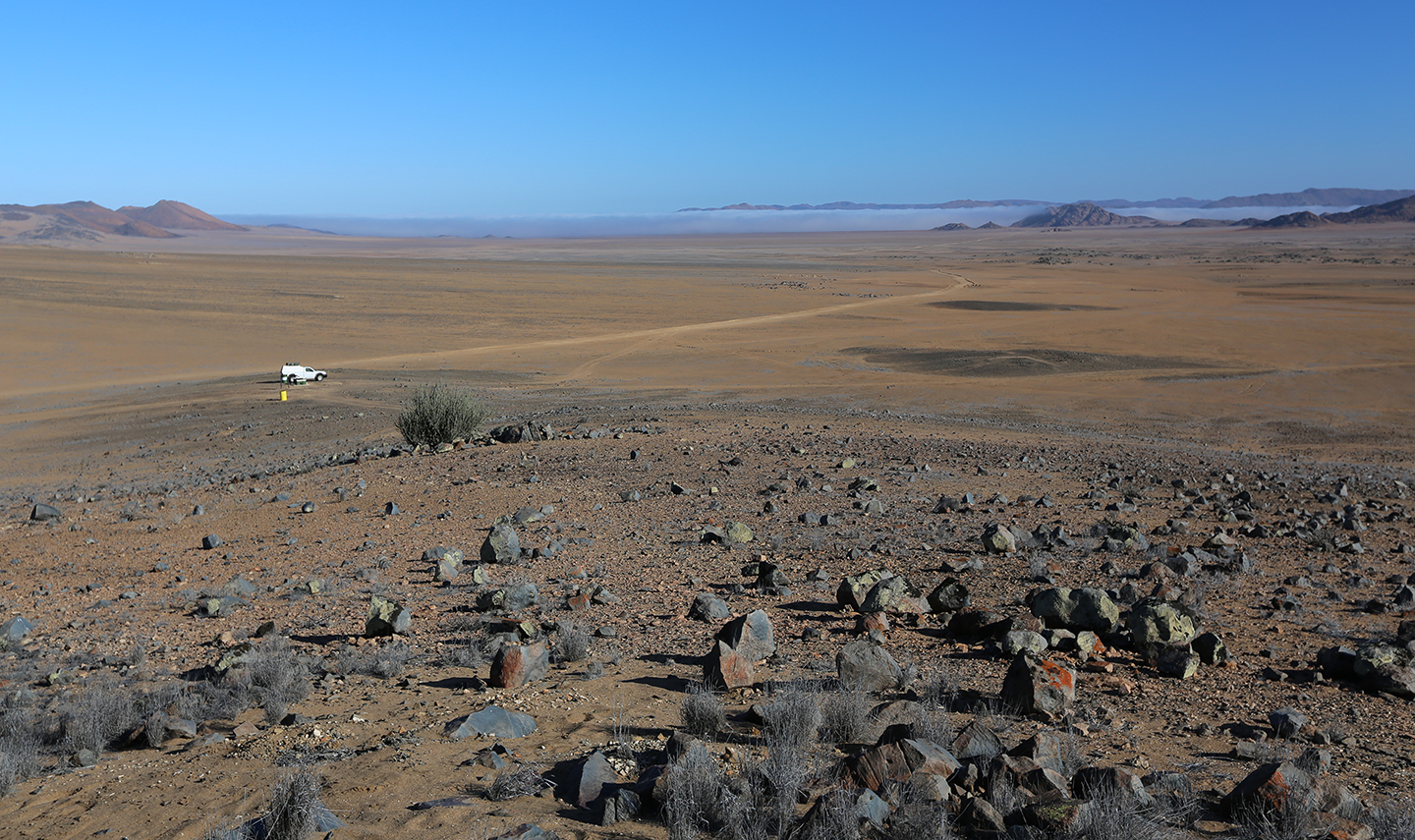 I had a piss poor map and lost the road in places... markers on the map were like "yellow drum" or "red drum" to help you figure out where you were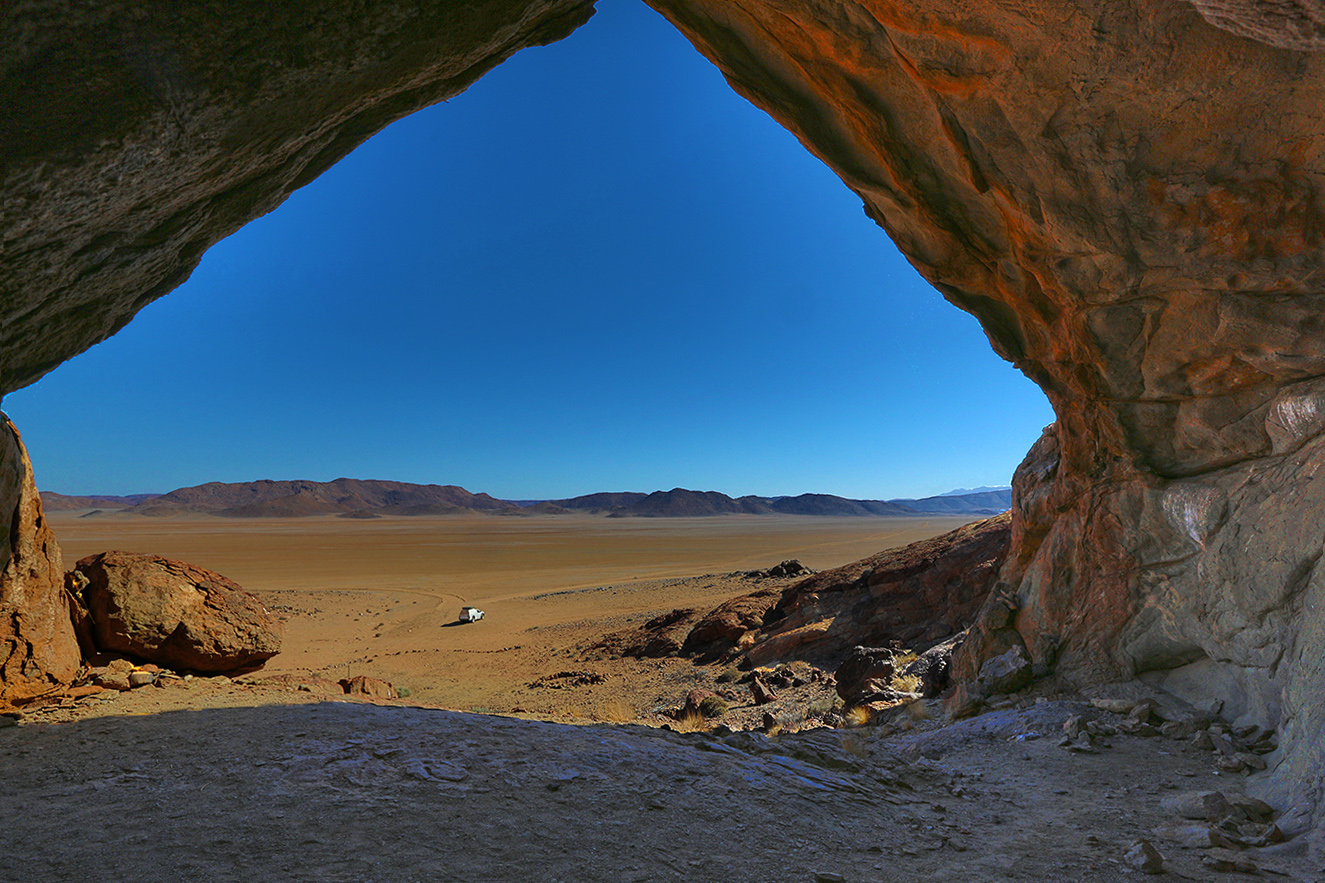 The map shows a small crosshair and the words Messum Crater ... for some reason I'm looking for a meteorite impact crater...
Never found it .... it wasn't until down the road that I find out the little crosshair represented the center of a large ancient volcanic crater 9 miles in diameter and I had traversed across the bottom of it without realizing I was inside the crater. Here's a shot from inside a shallow cave.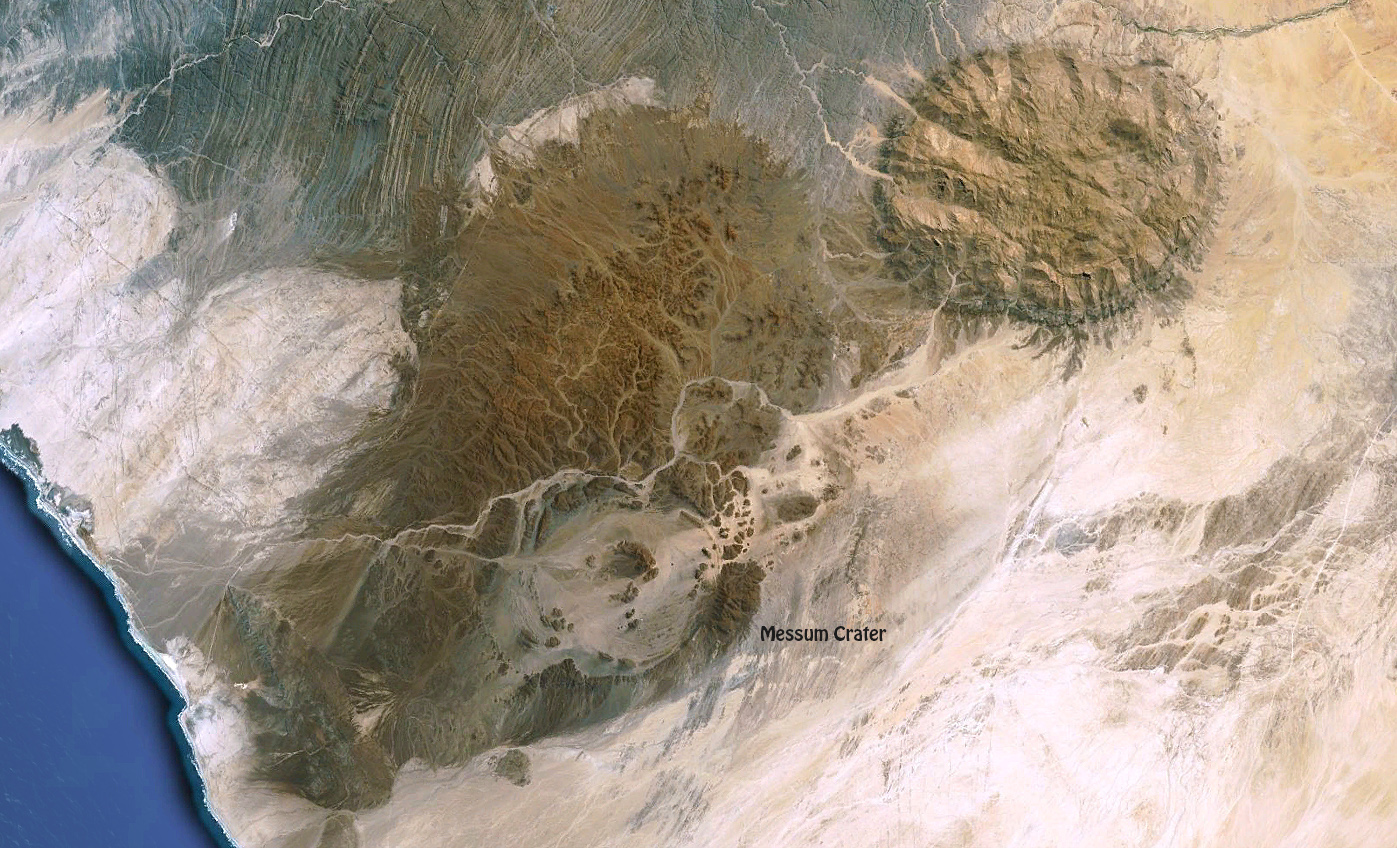 Here's Messum Crater... and that's Brandenburg mountain in the upper right... remnants of an old volcano from 150 million years ago...a dolomite red massive some 20 miles in diameter.....also the highest mountain in Namibia at around 8000 feet.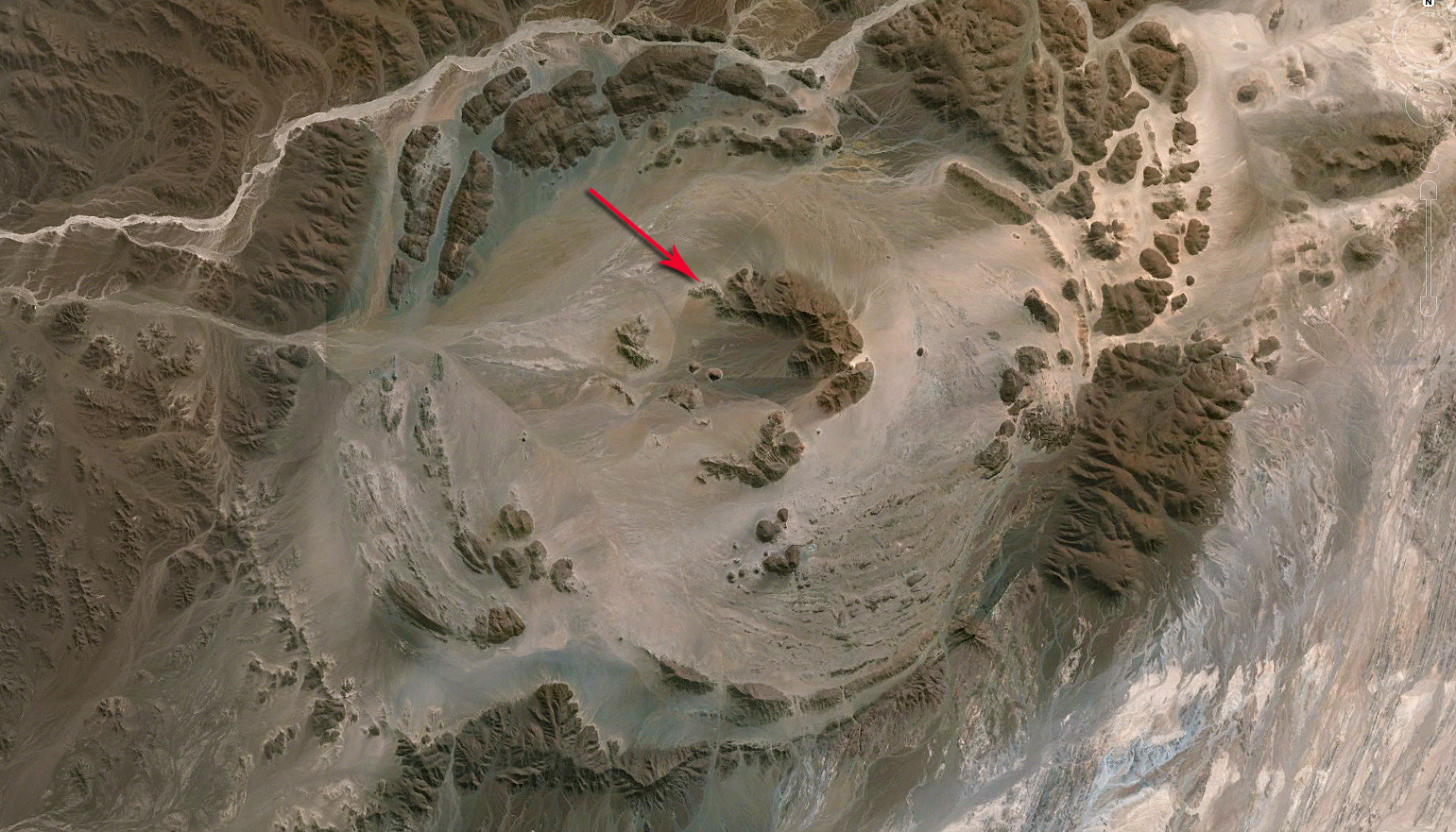 The photo from the cave above was located here ....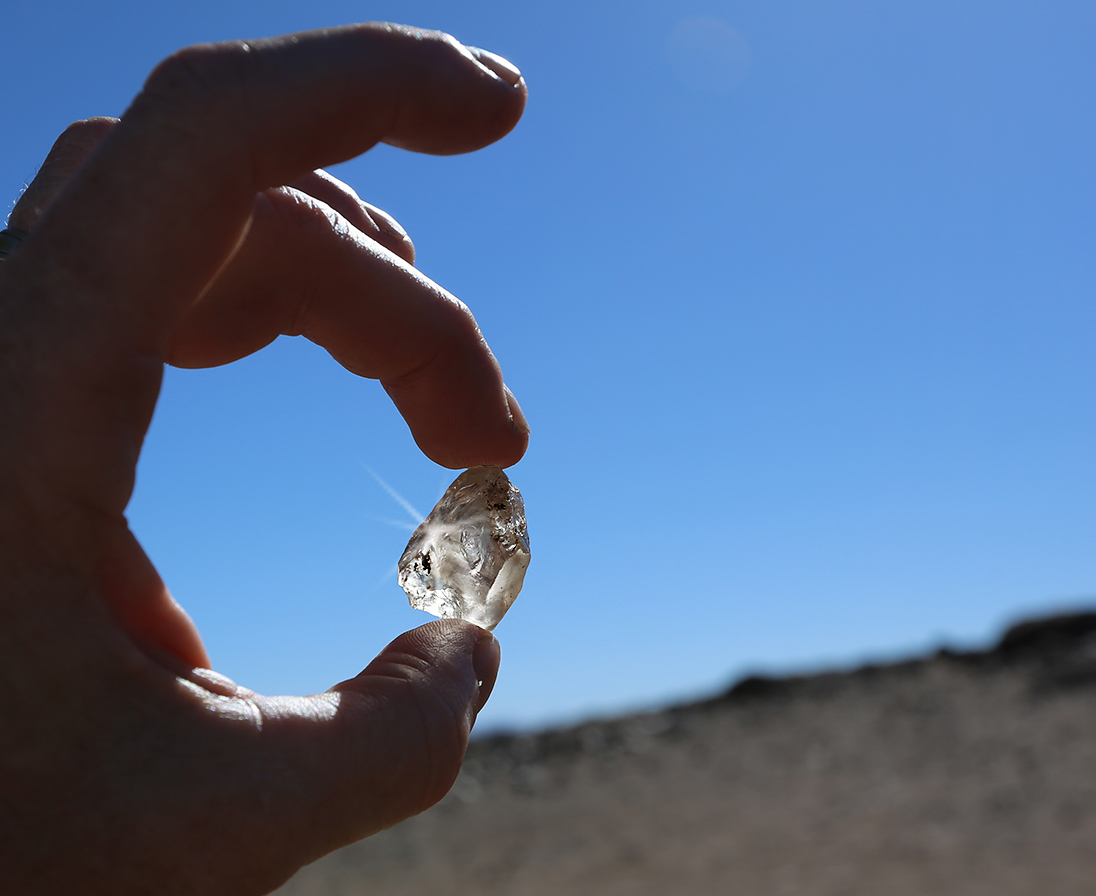 A large part of the Namibian economy is based on diamonds. A huge swath of land in the Southwest part of the country is highly restricted....you go in there and get caught you got some explaining to do...
... this looks like a 20 carat find to me ....