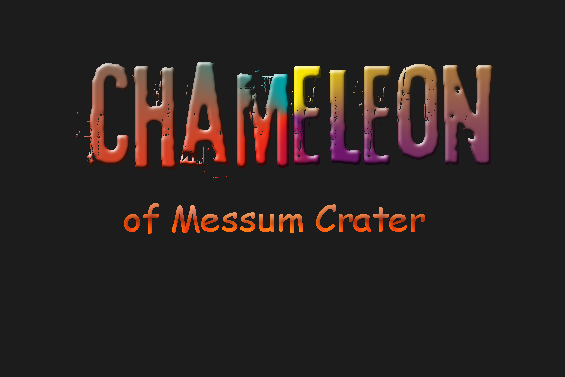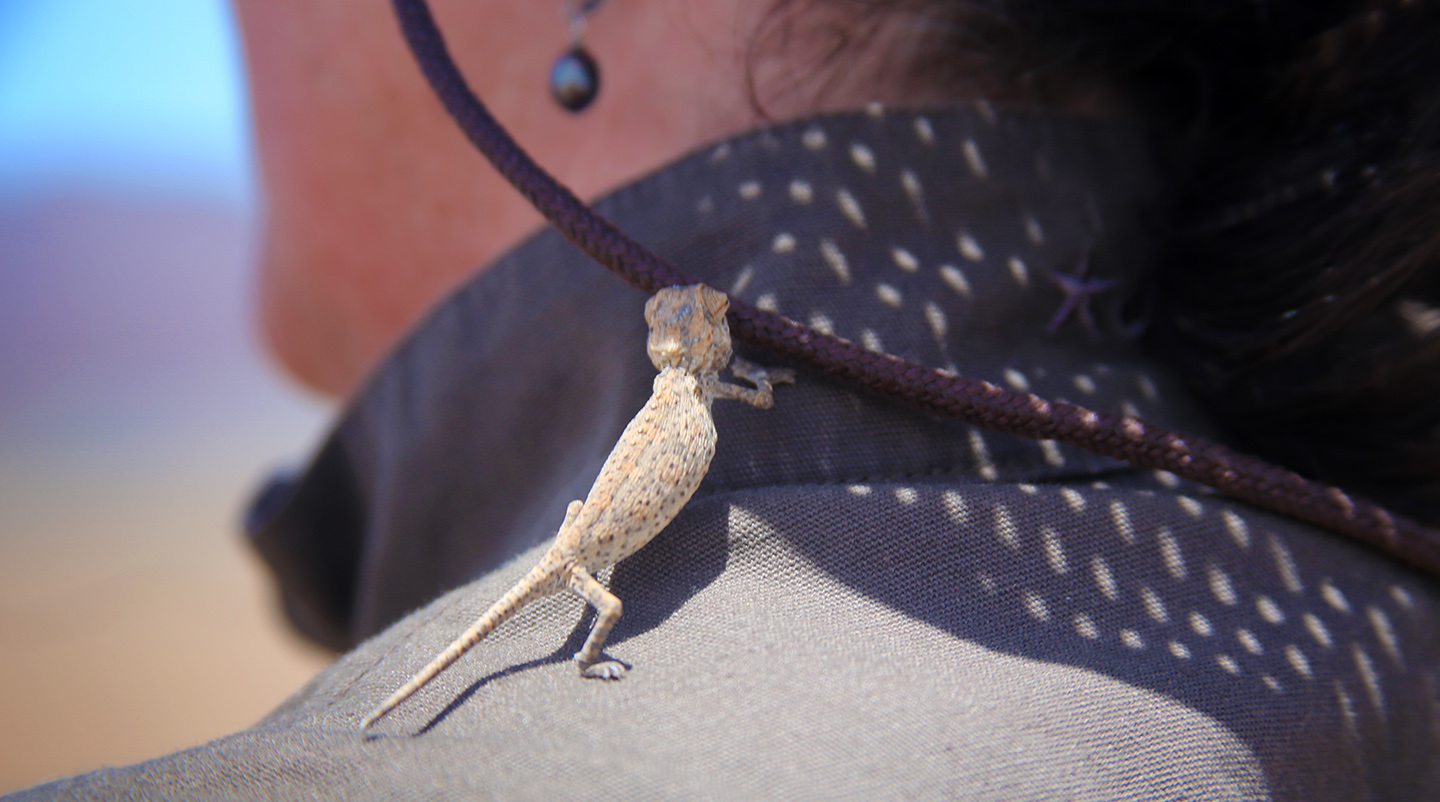 Hold still Mare ... there's something crawling in your hair ....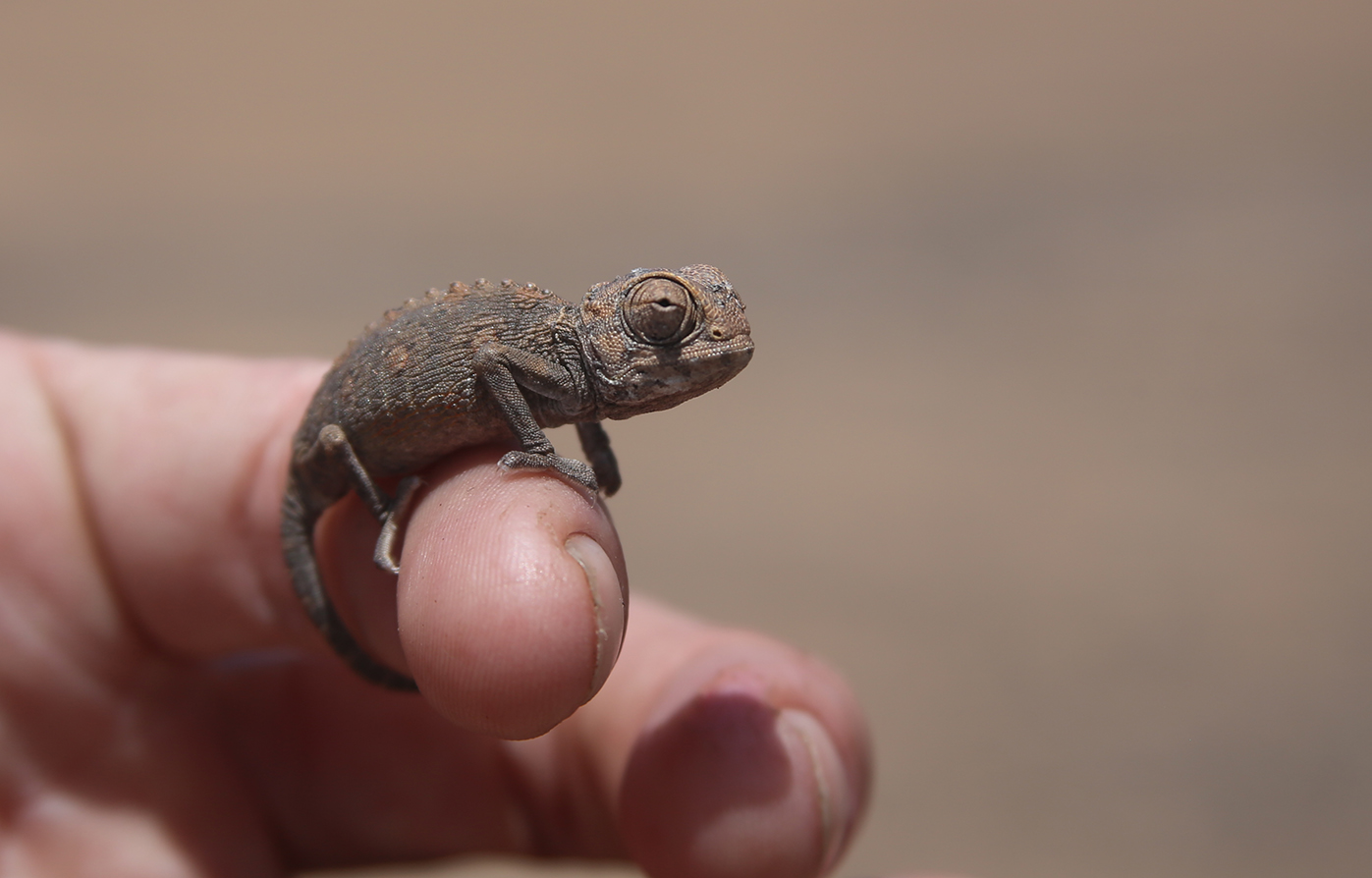 Turns Ash color on my hand ...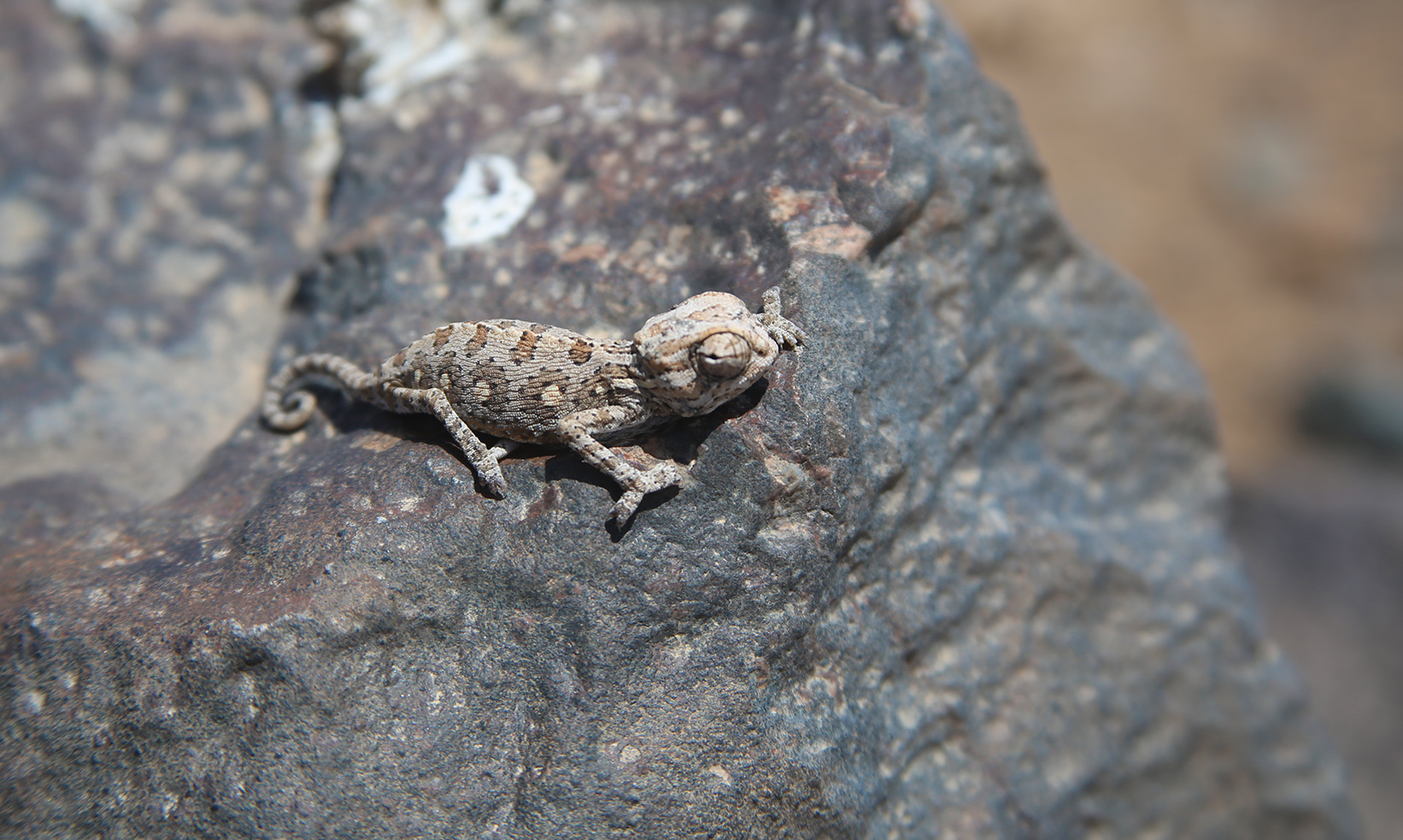 And spotted white on black rock ...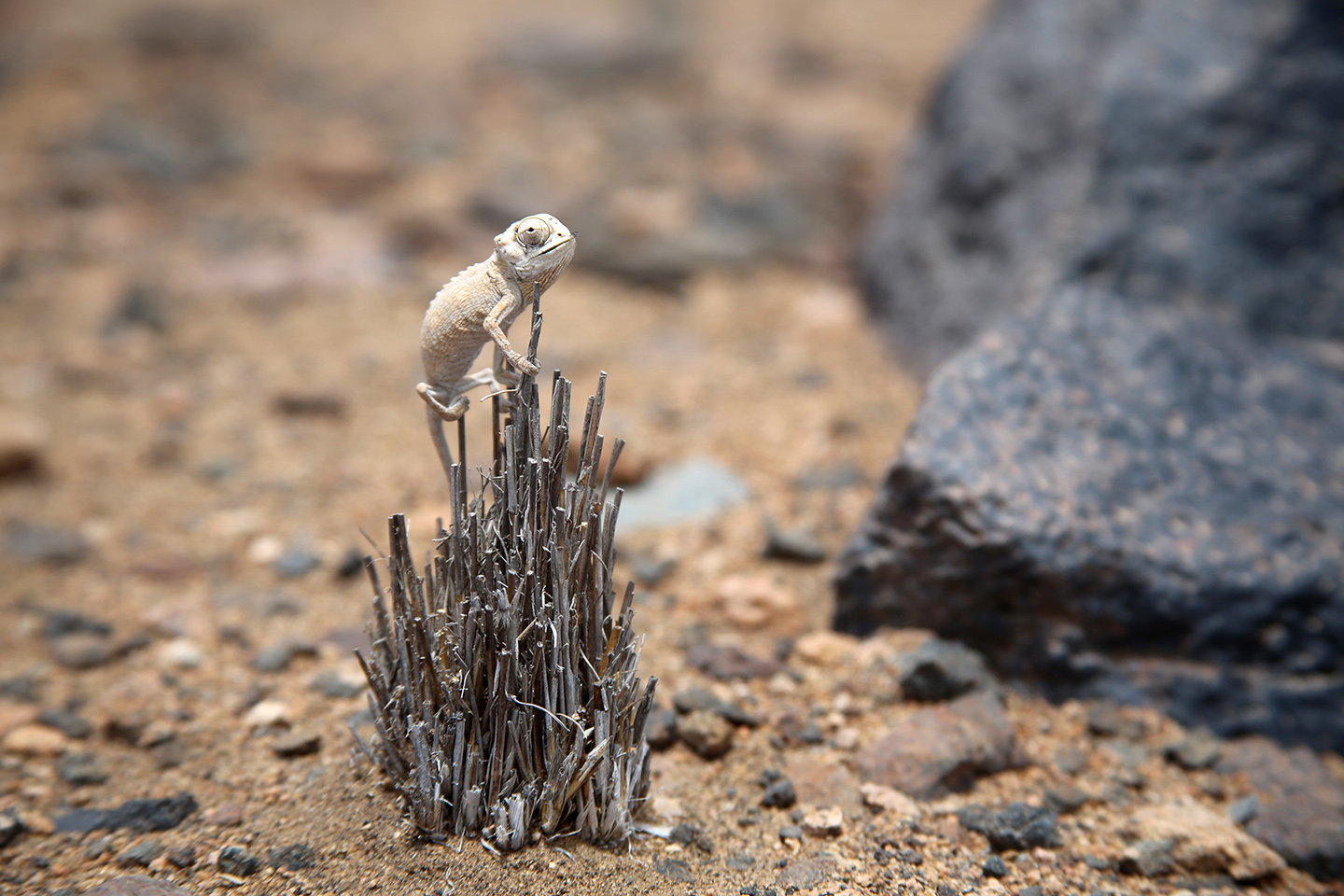 little tacker crawled off the black rock and climbed up the shrub and turned ghost white...
About 10 seconds after I took this photo a medium size bird landed...plucked him off the shrub and swallowed him in two gulps then flew away...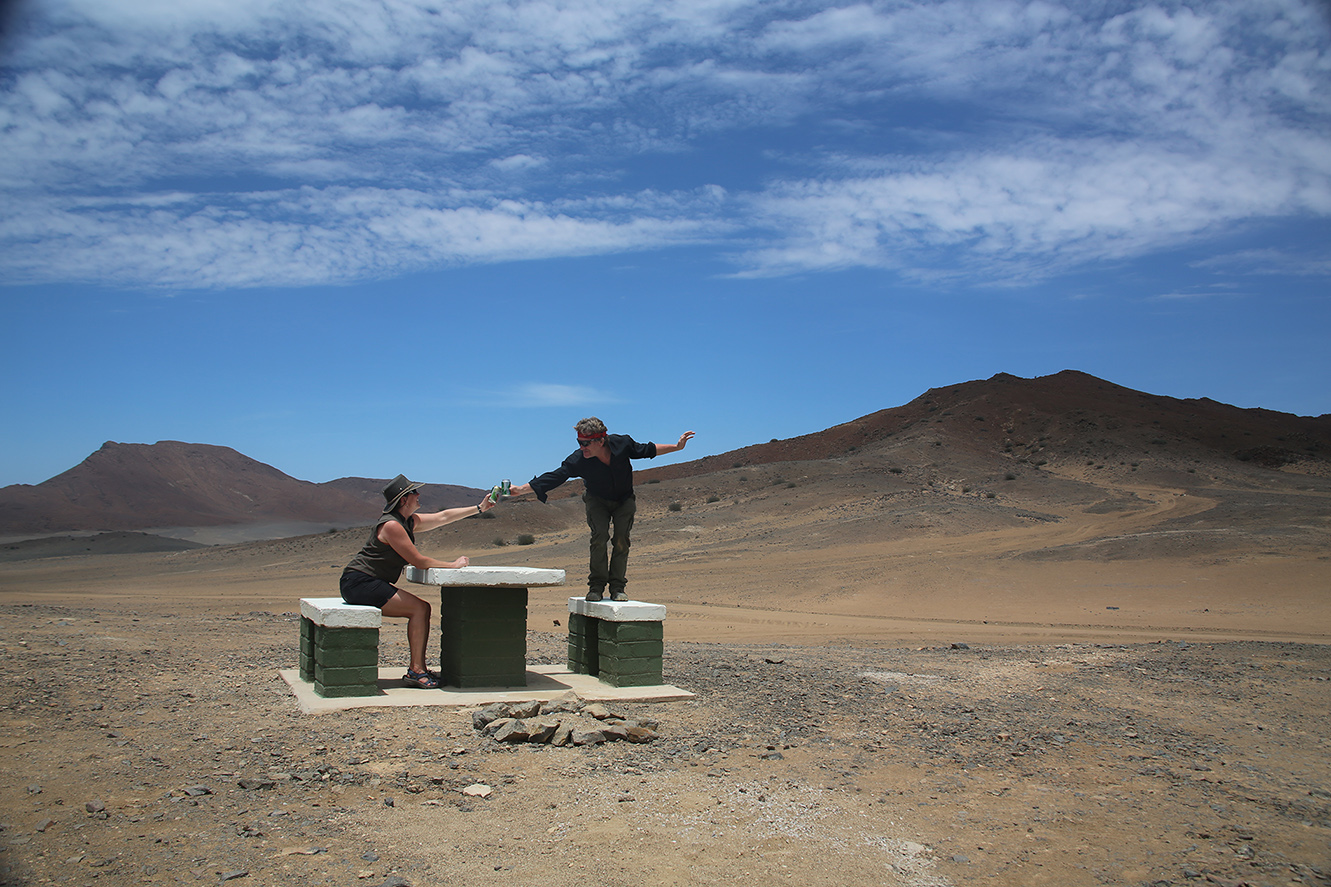 Cheers ...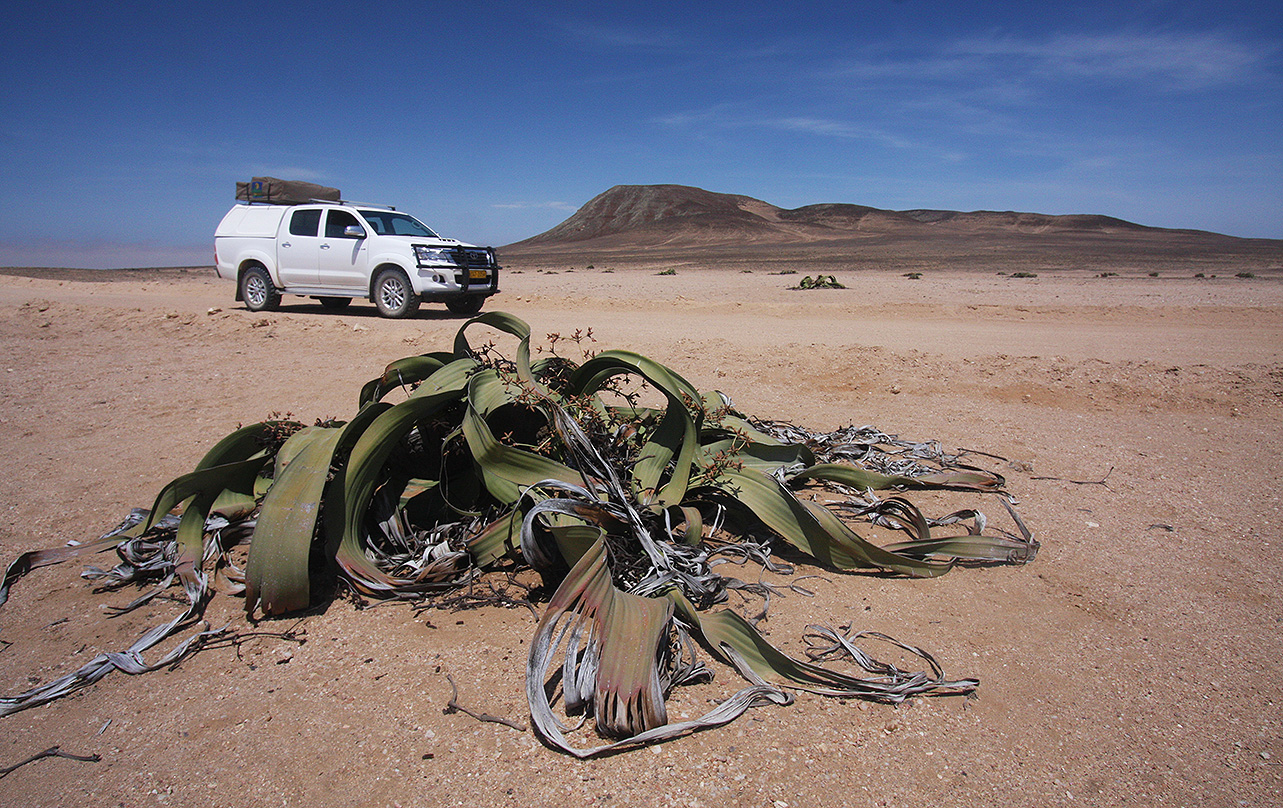 Welwitschia Plant... probably about 2000 years old.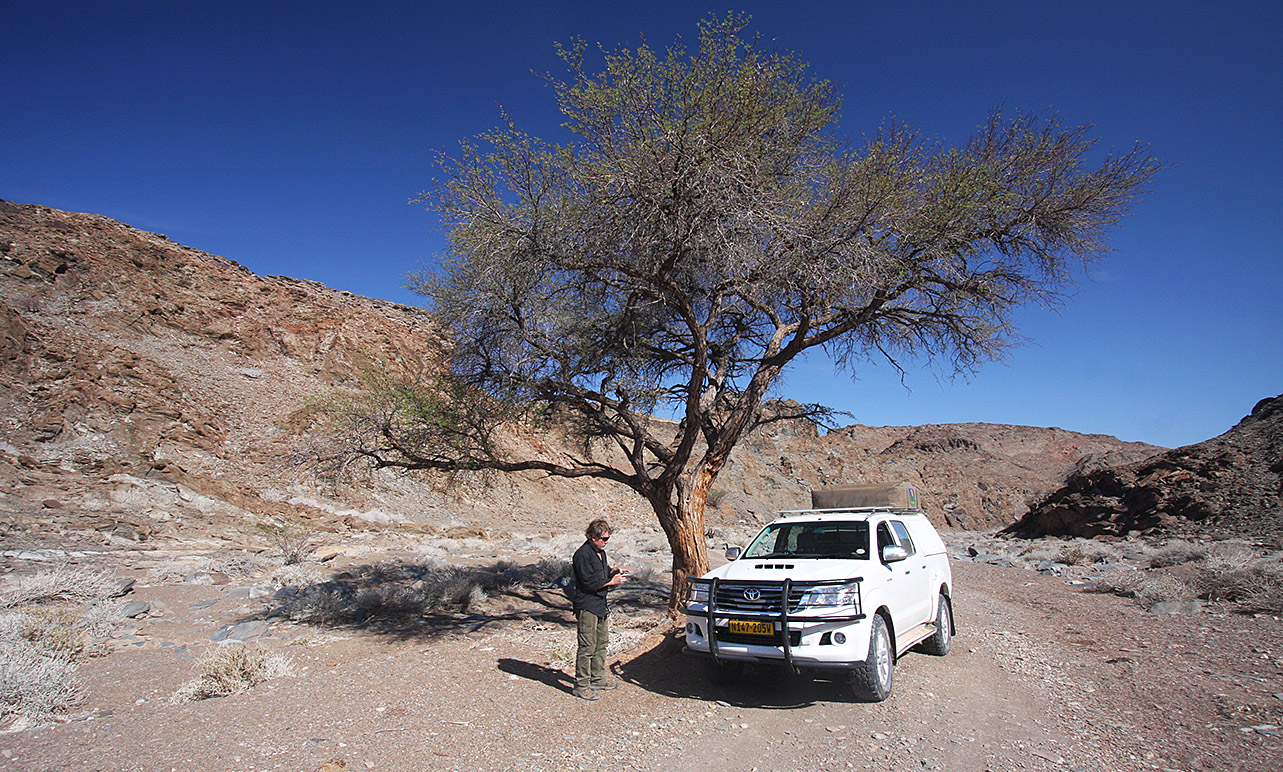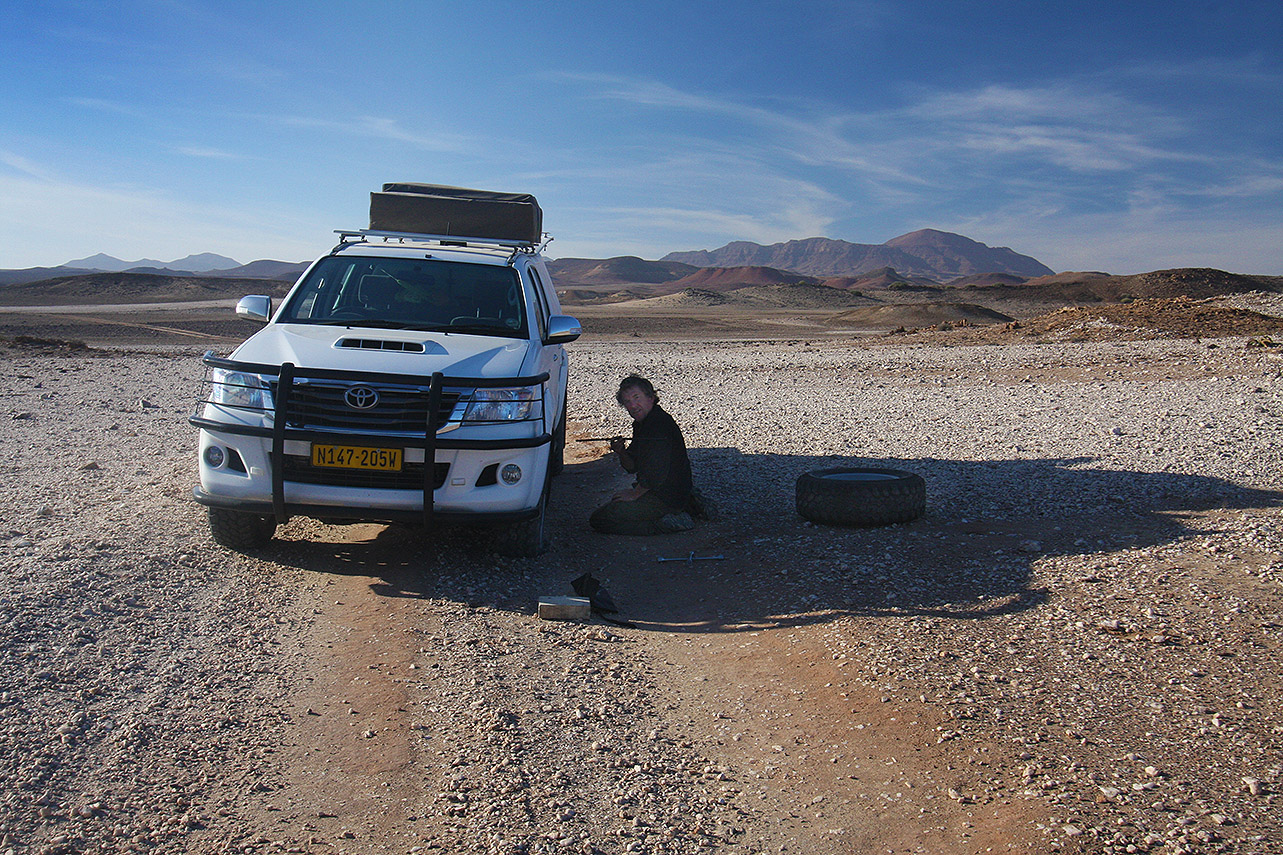 Hour till sunset and a flat tire ...
There's a volcanic crater around here somewhere... until we find it we wont know where the fugawi ...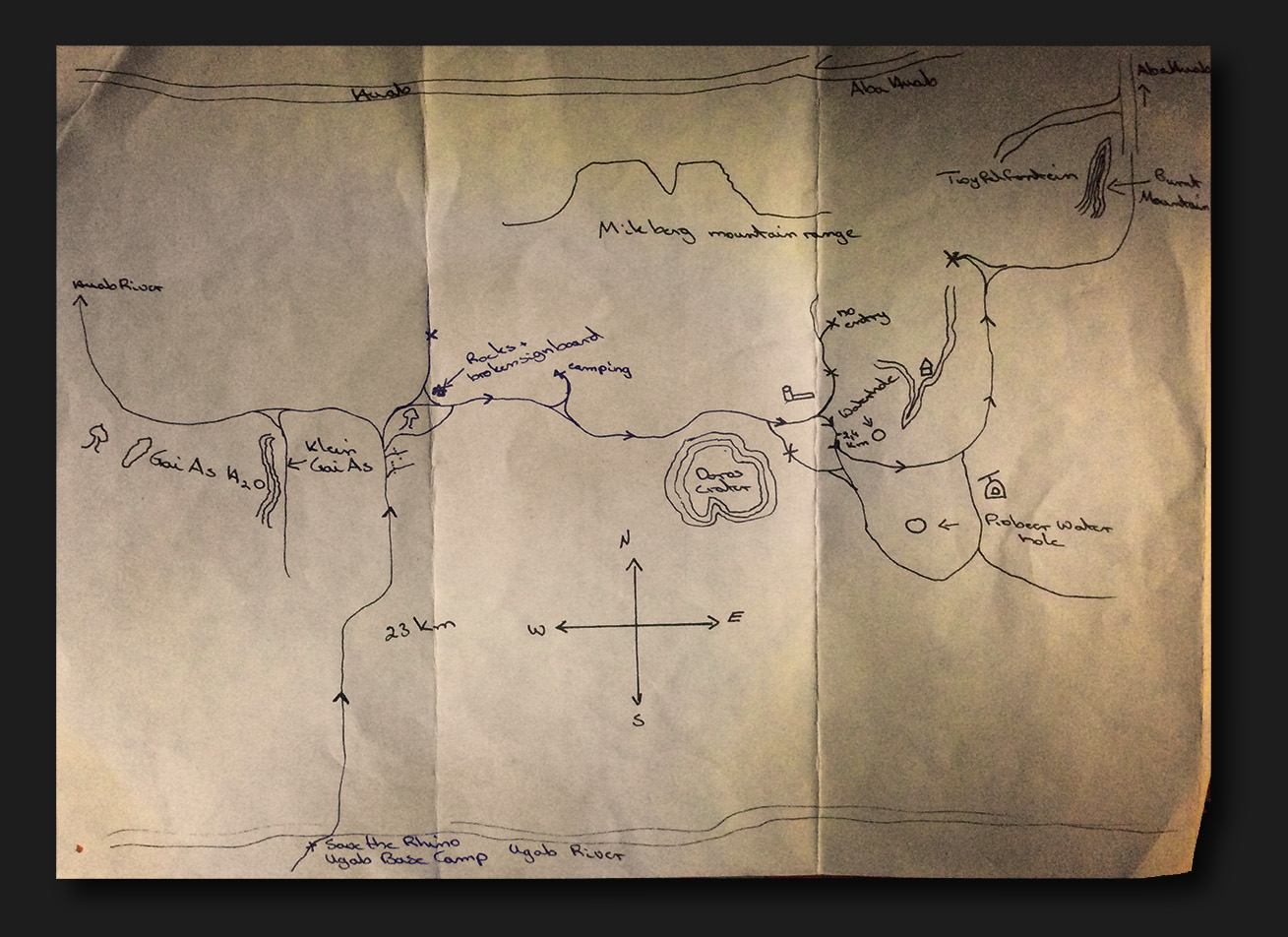 Here's our road map we were given to find our way from the Rhino Camp to Palm wag ... scaling errors and error errors sure makes for interesting navigation ...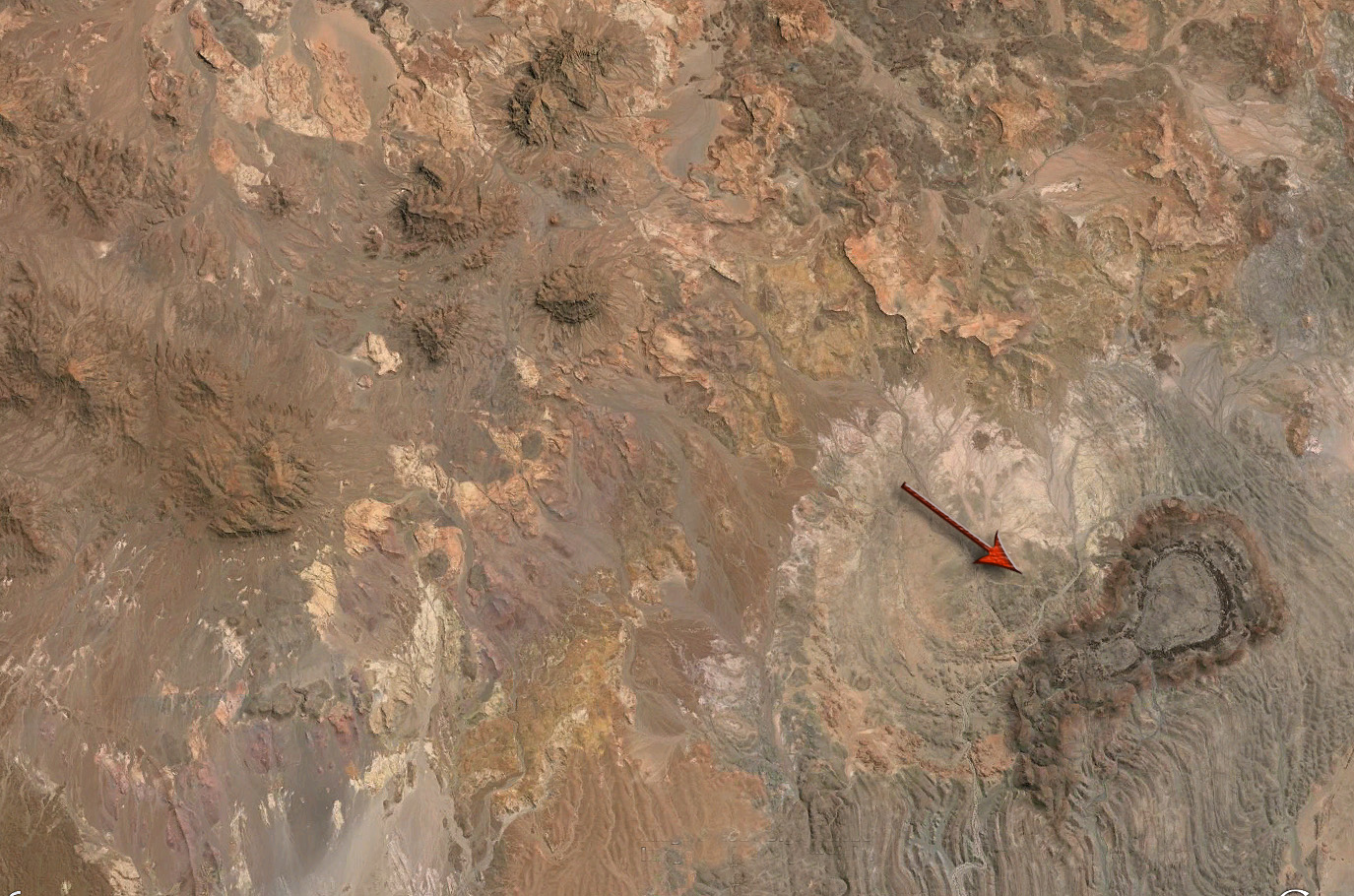 Doros Crater, Namibia. We are somewhere on this photograph. From our perspective on the ground it is difficult to figure out where the dang crater is. Finally discern approx. location in the morning. GPS is useless...compass is not.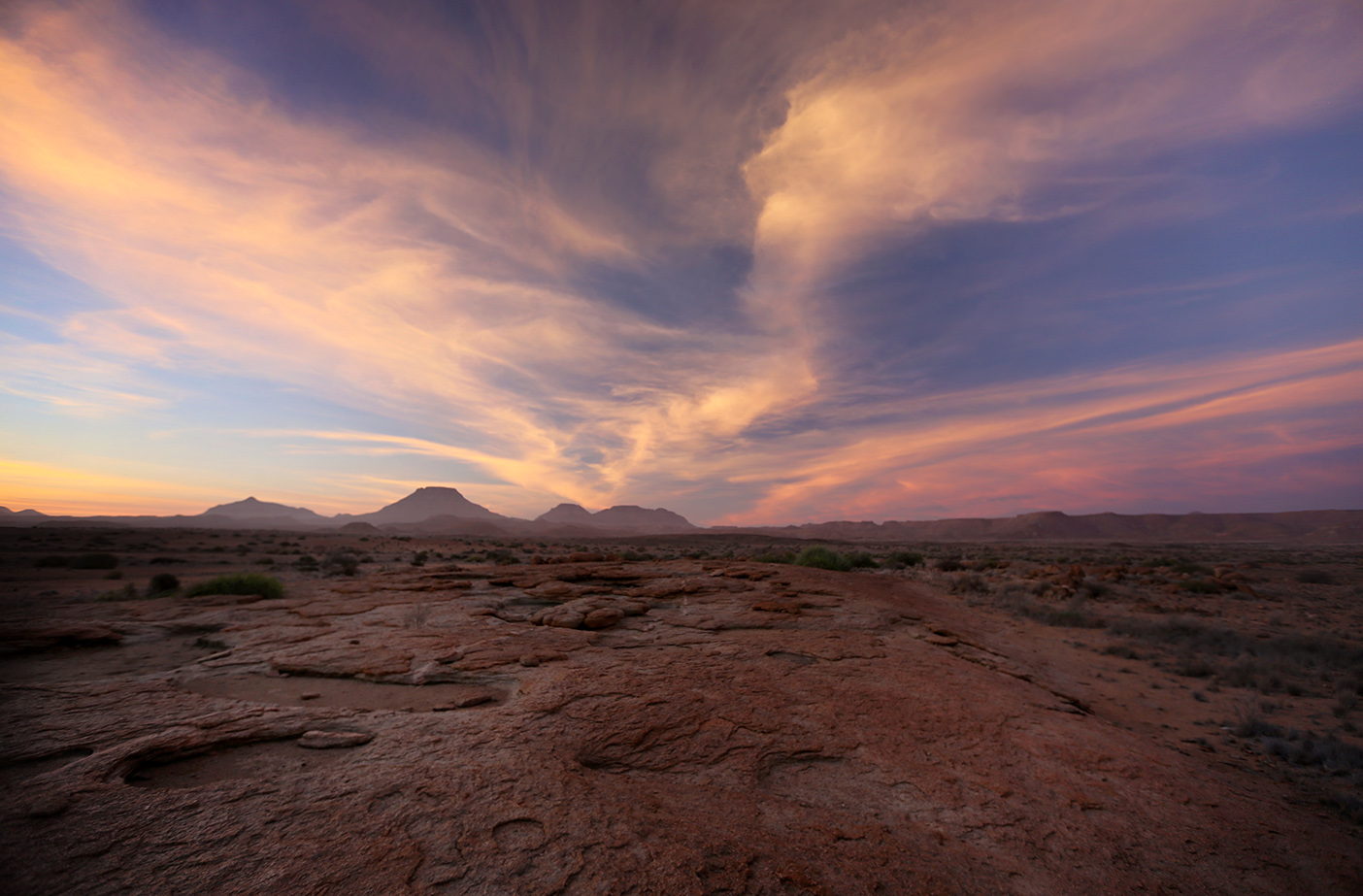 Losing the daylight ... decide to camp and figure location in morning...