Correcting Lighting Problems in Photographs
by Daryl for Photosig members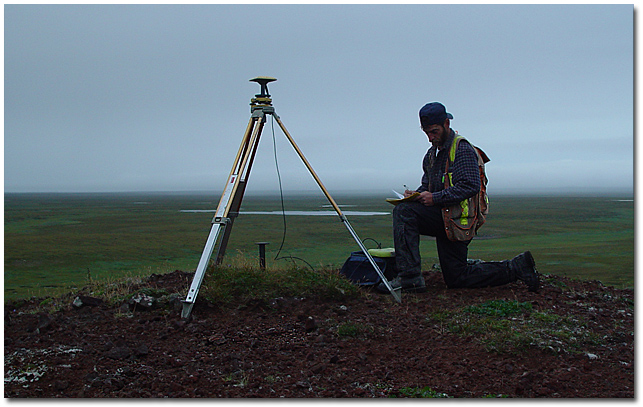 If you have photos that suffer from lighting problems like the backlight problem in the one above then try this correction procedure of 4 easy steps
STEP 1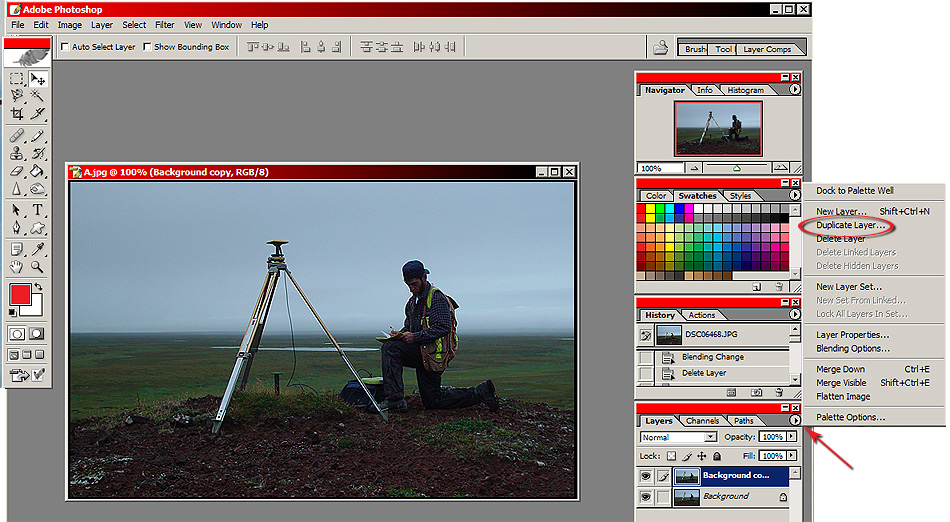 Open your Photo in Adobe Photoshop. Duplicate the layer by hitting the small arrow as shown above and then "Duplicate Layer..."
STEP 2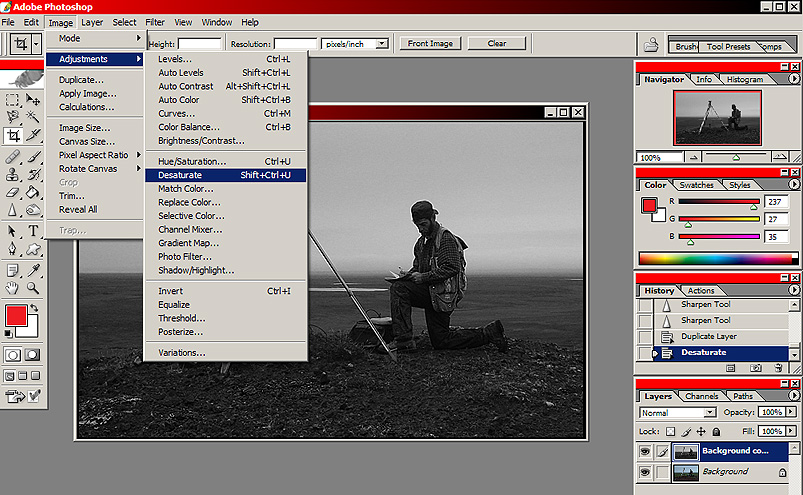 Go to Image/Adjustments then hit "Desaturate" to remove color from your 2nd layer as above.
STEP 3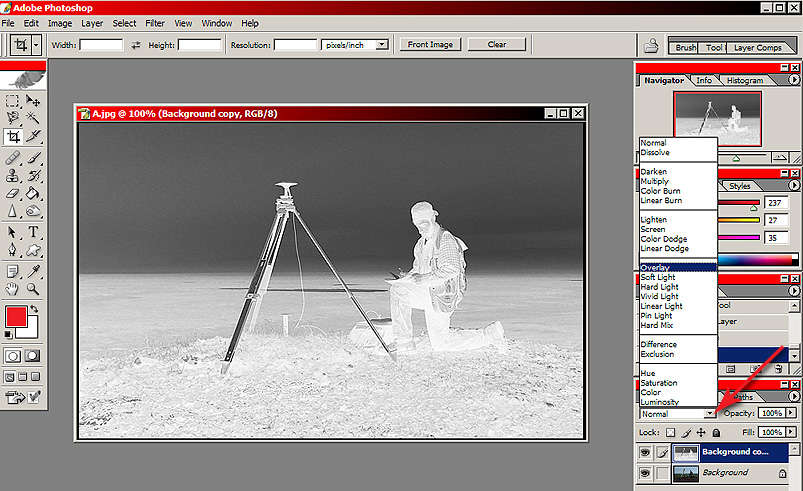 On your PC hit "Control I". This inverts the Black and White as above, Then press the "Normal" button shown and change to "Overlay"
STEP 4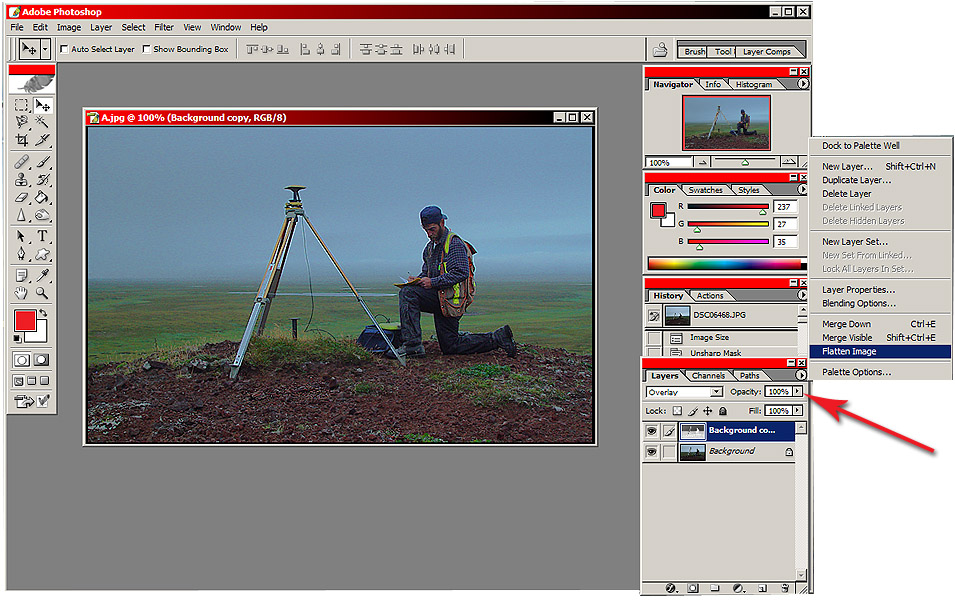 Adjust the Opacity if needed, then hit the little arrow above it to bring up Layer menu and hit "Flatten Image"
and Save Image.