The Selawik Boardwalk Survey
By Daryl Moistner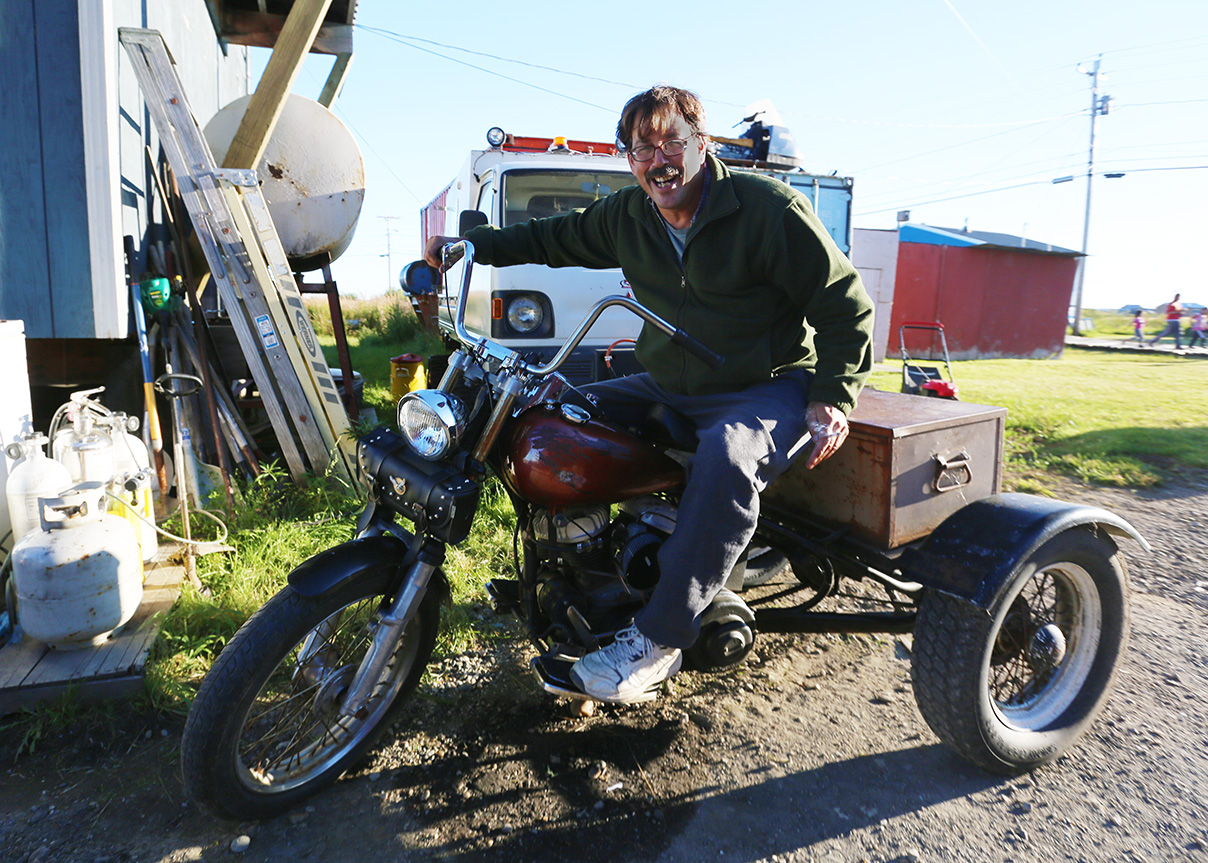 Not your typical village 3 wheeler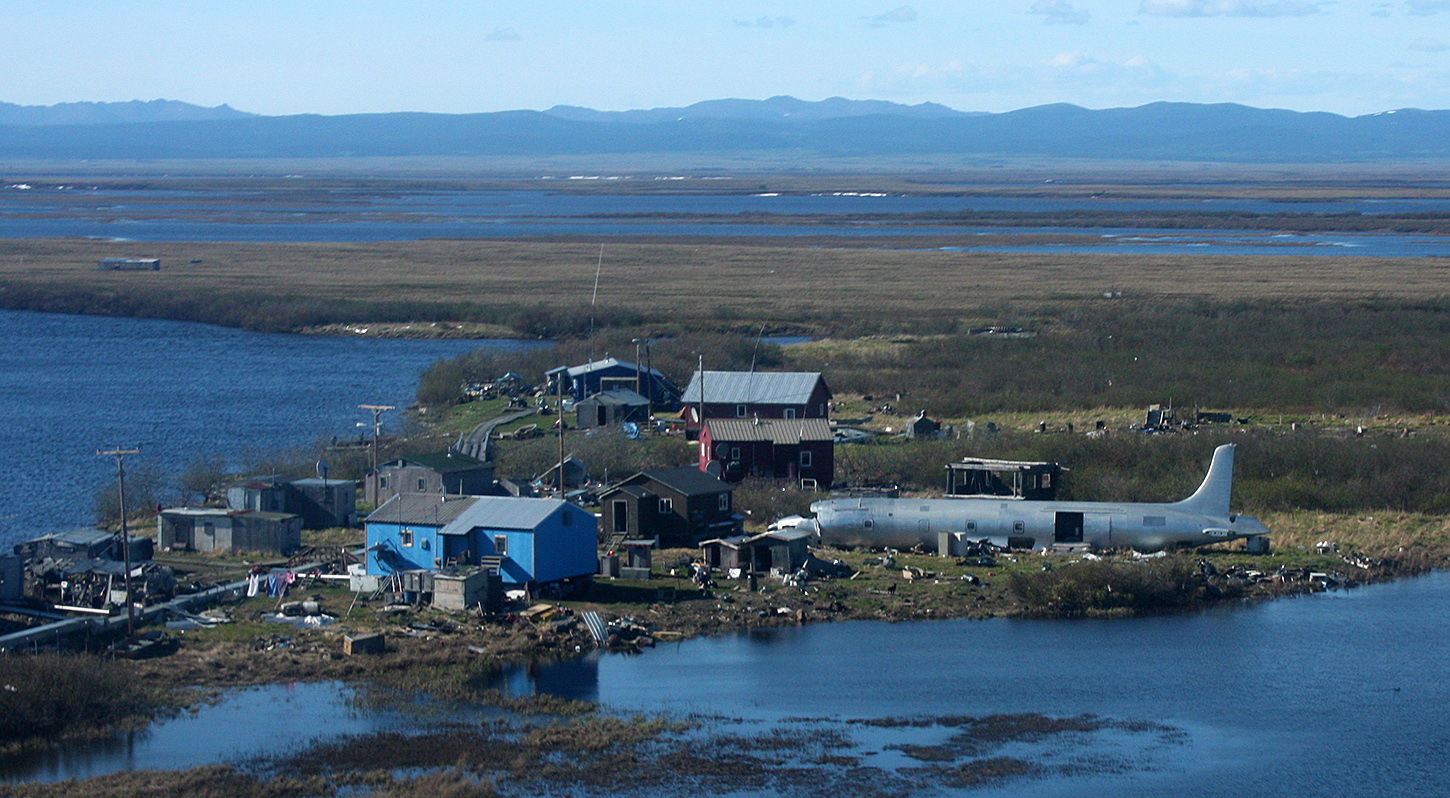 DC 4... not exactly air worthy anymore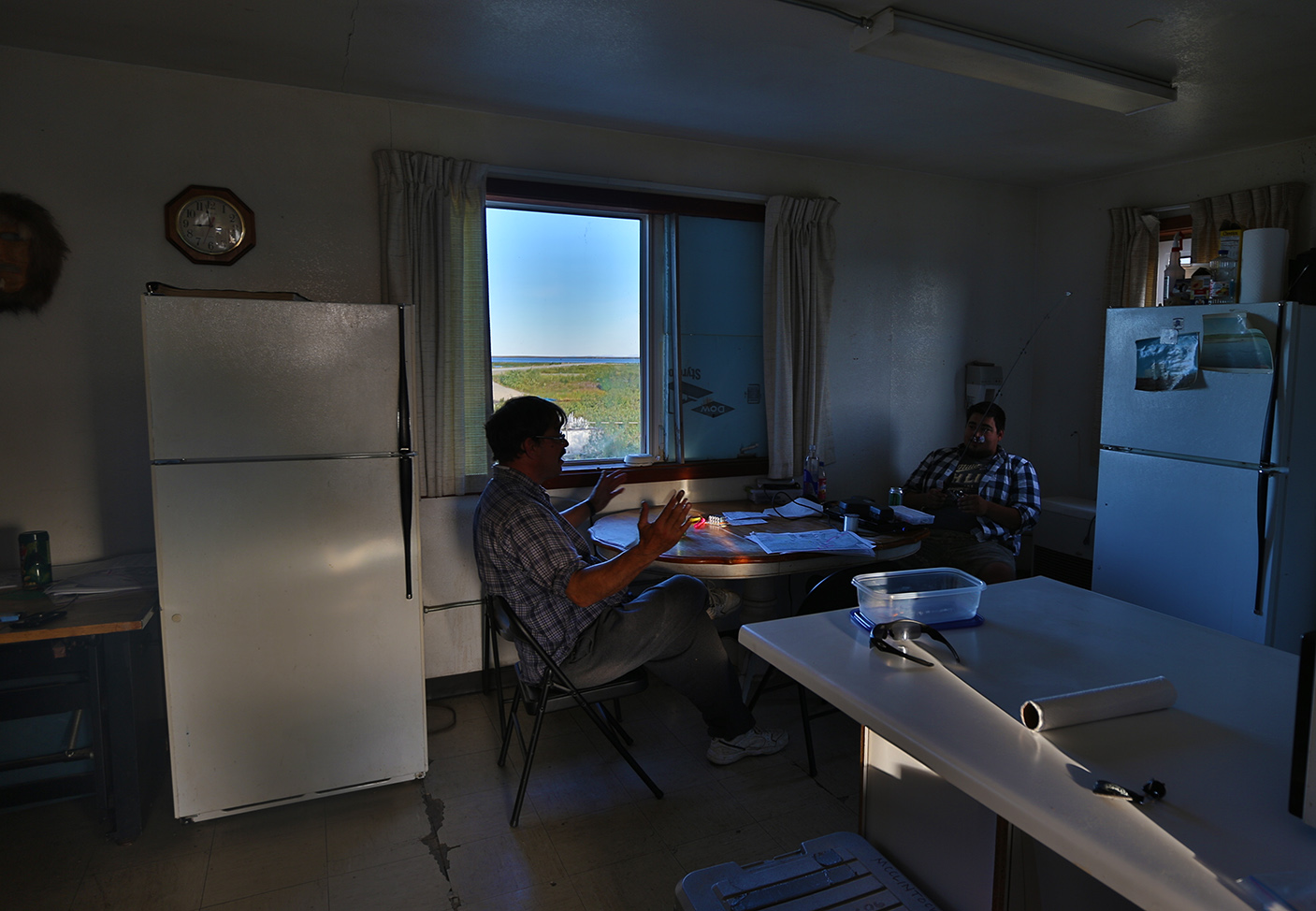 Good digs for a change...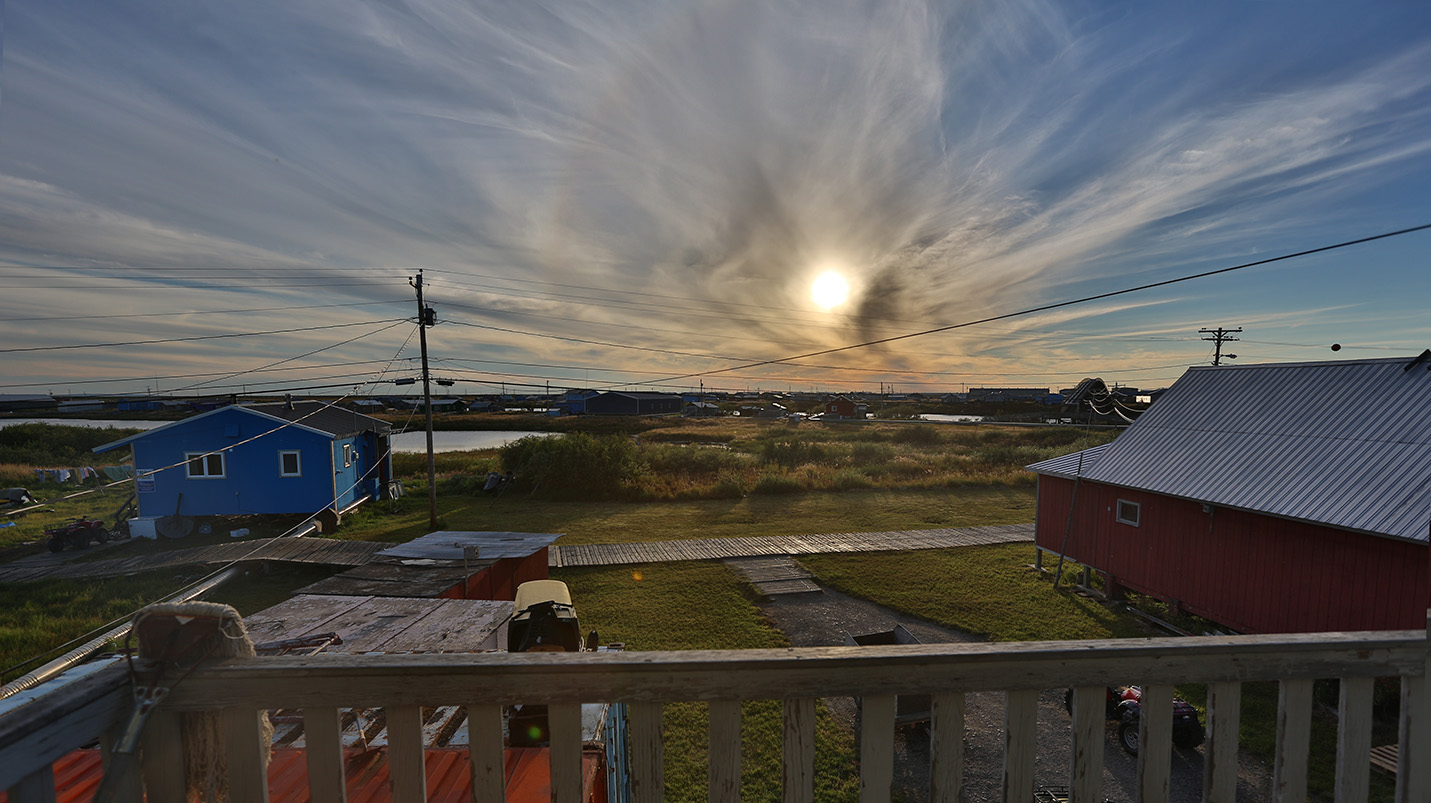 Selawik ... this project is a survey to determine road right-of-ways for new Boardwalk construction. Like many other Alaskan villages the streets are actually boardwalks accommodating pedestrians and 4 wheelers. There are no regular vehicles in town, no regular roads . Selawik is a dry town in that Alcohol is illegal to import or consume. Except last night a rum runner got through and the entire village lit up. Drunk people and kids on 4 wheelers raced back and forth all night long catching air on that rise in the boardwalk to the left and making quite the noise. One guy didn't survive the party by putting his head in a noose over a breakup with a girlfriend. They hauled his body past us the next day for a flight to Kotzebue. That's one helluva way to get yourself out of Selawik.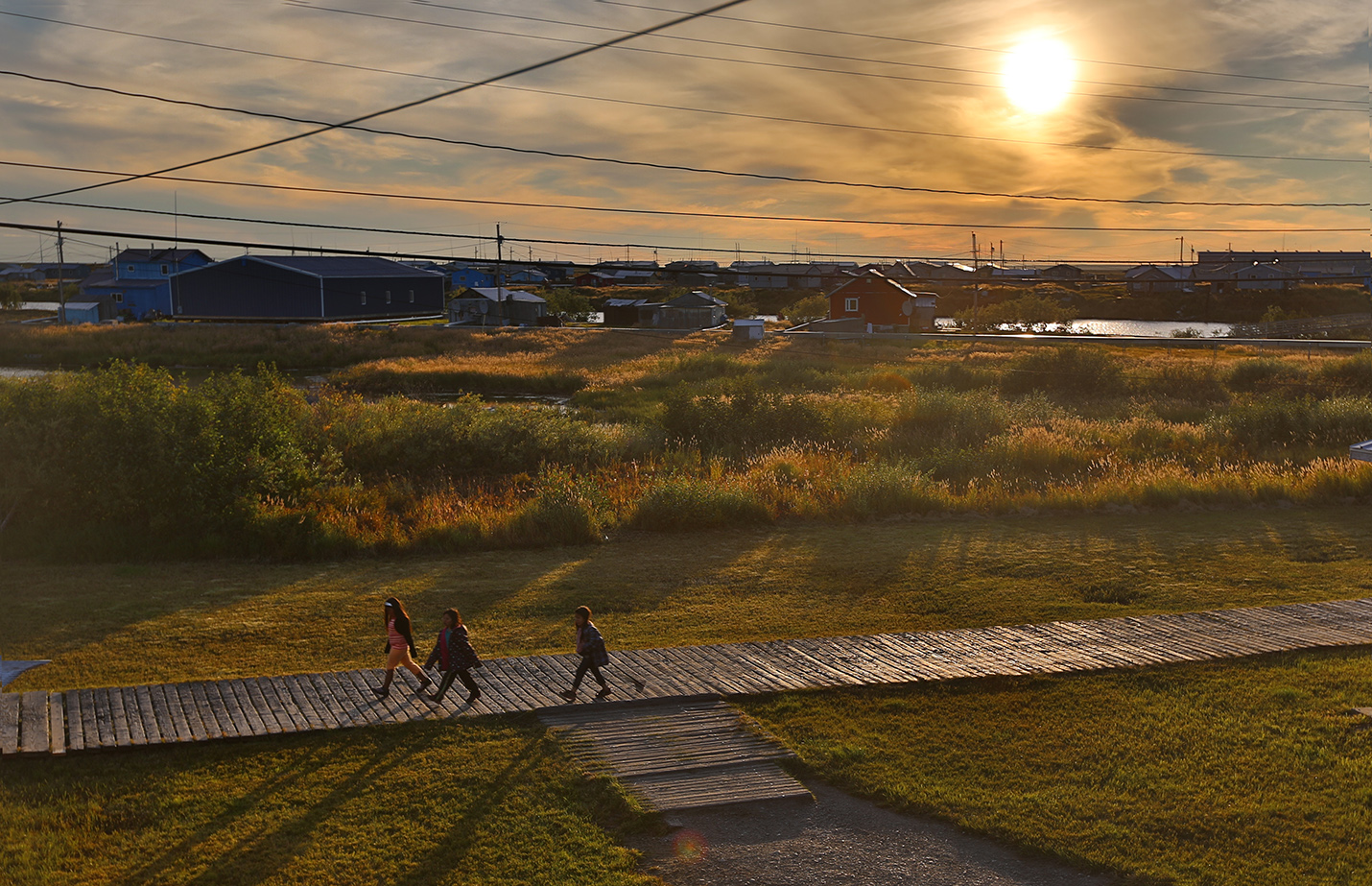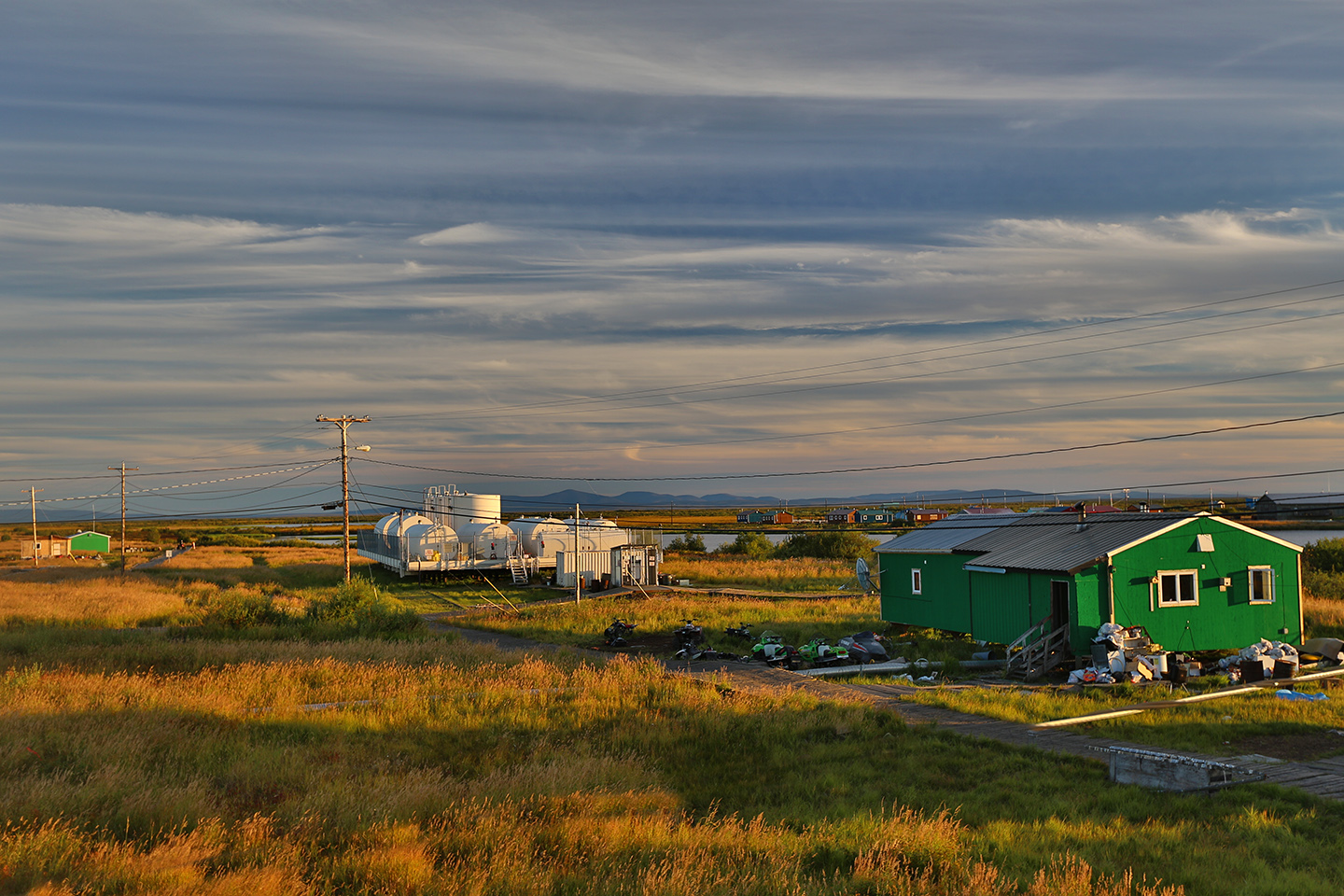 There's the local gas station in the distance. 9 bucks a gallon.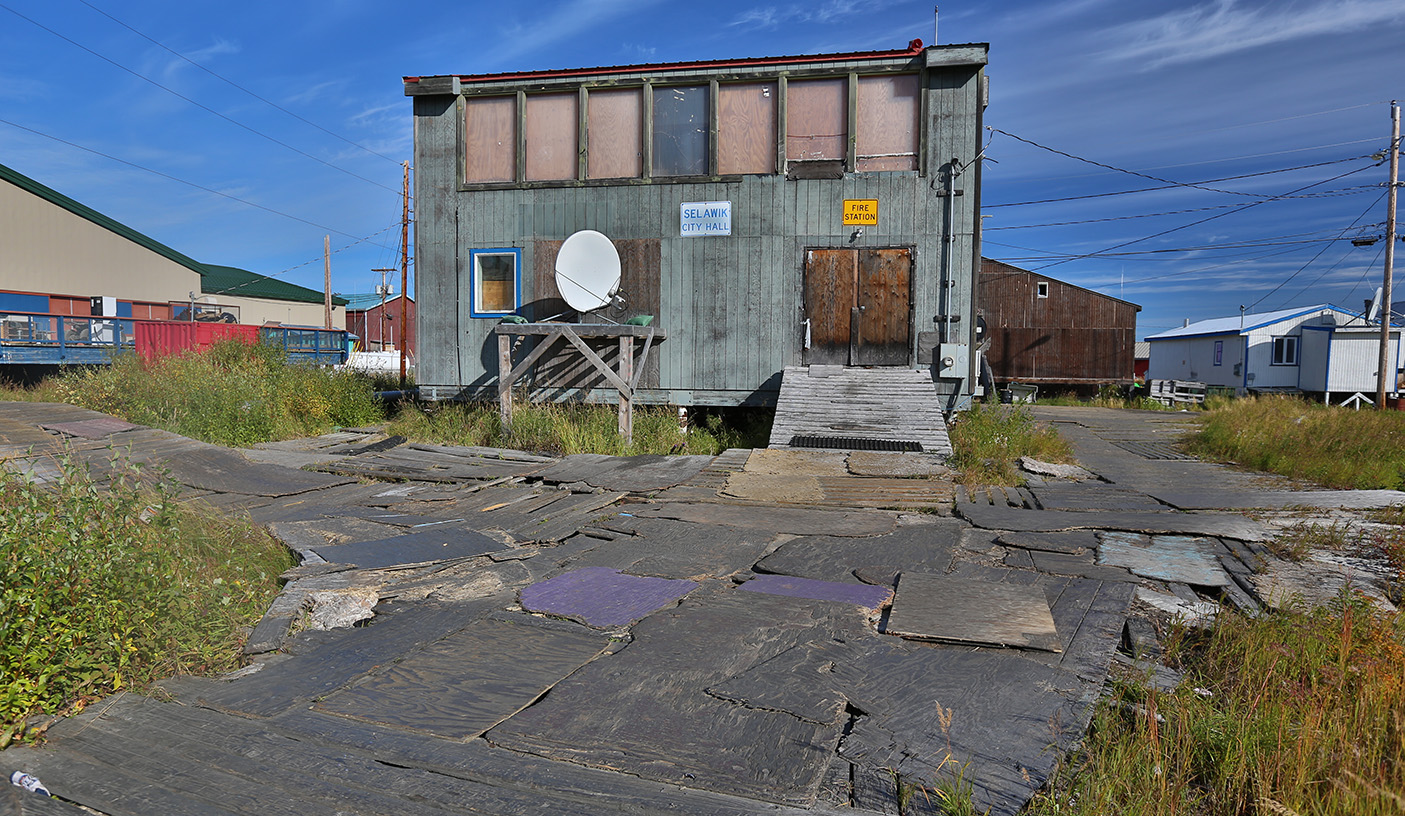 Here's City Hall and the Fire Station. You can see here why new Boardwalk needs to go up. There was a fire at a residence while we were surveying...the response is practically every 4 wheeler in town showing up with an assortment of fire extinguishers and buckets .... The Alaskan Bucket Brigade.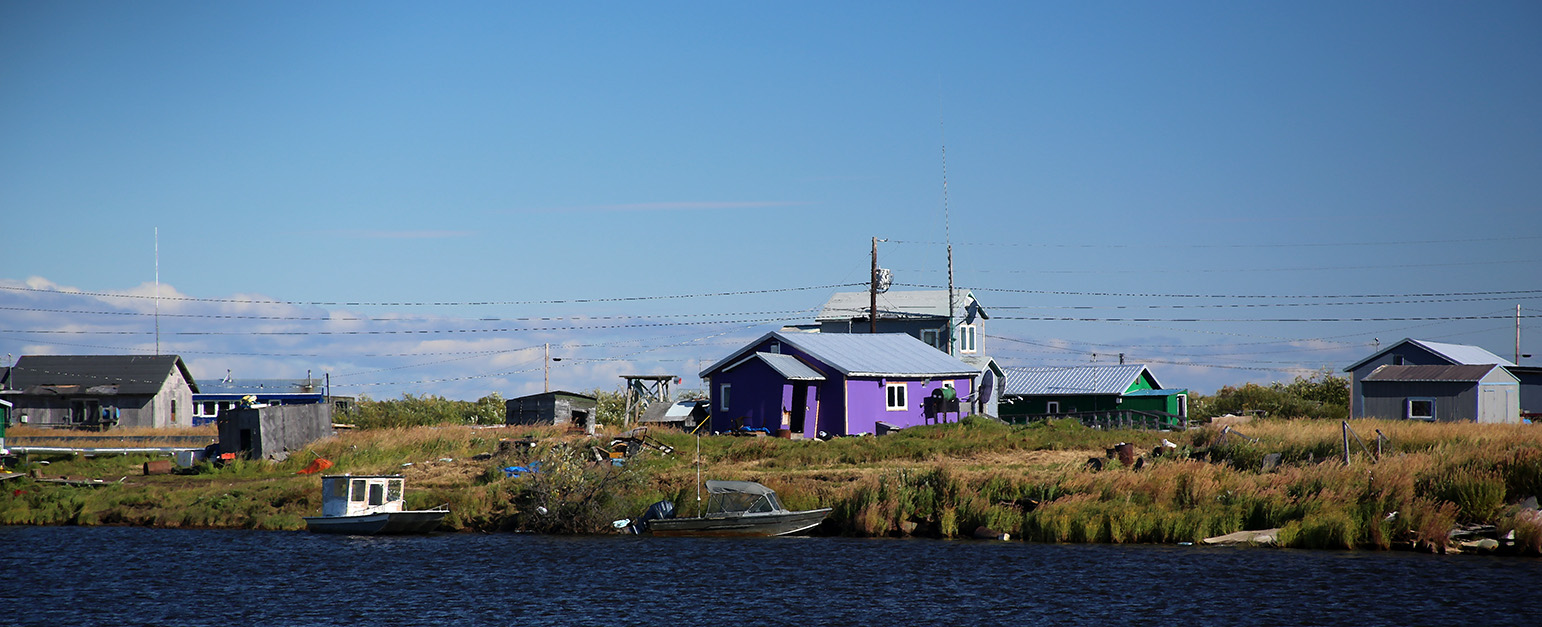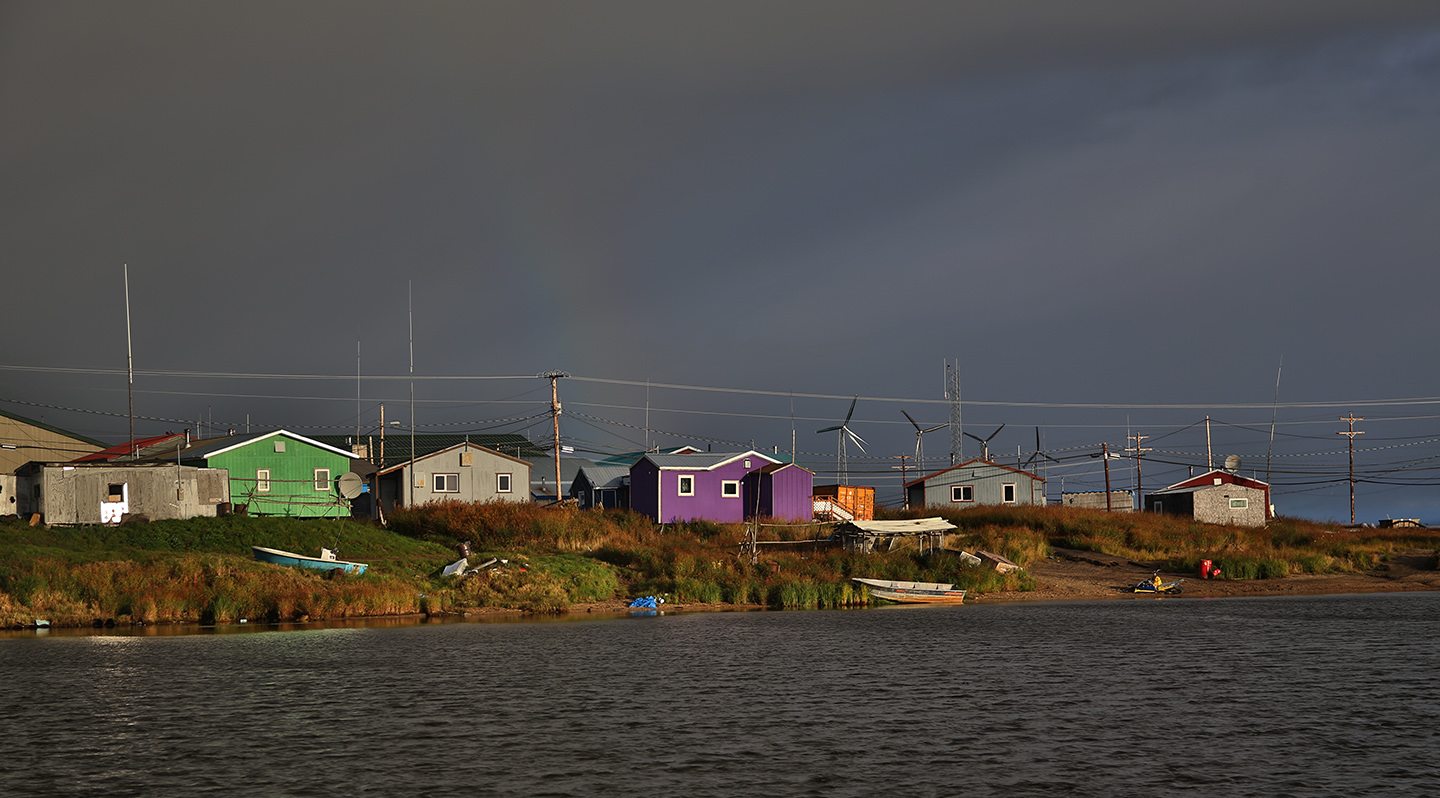 The village is powered by 4 wind turbines and a generator.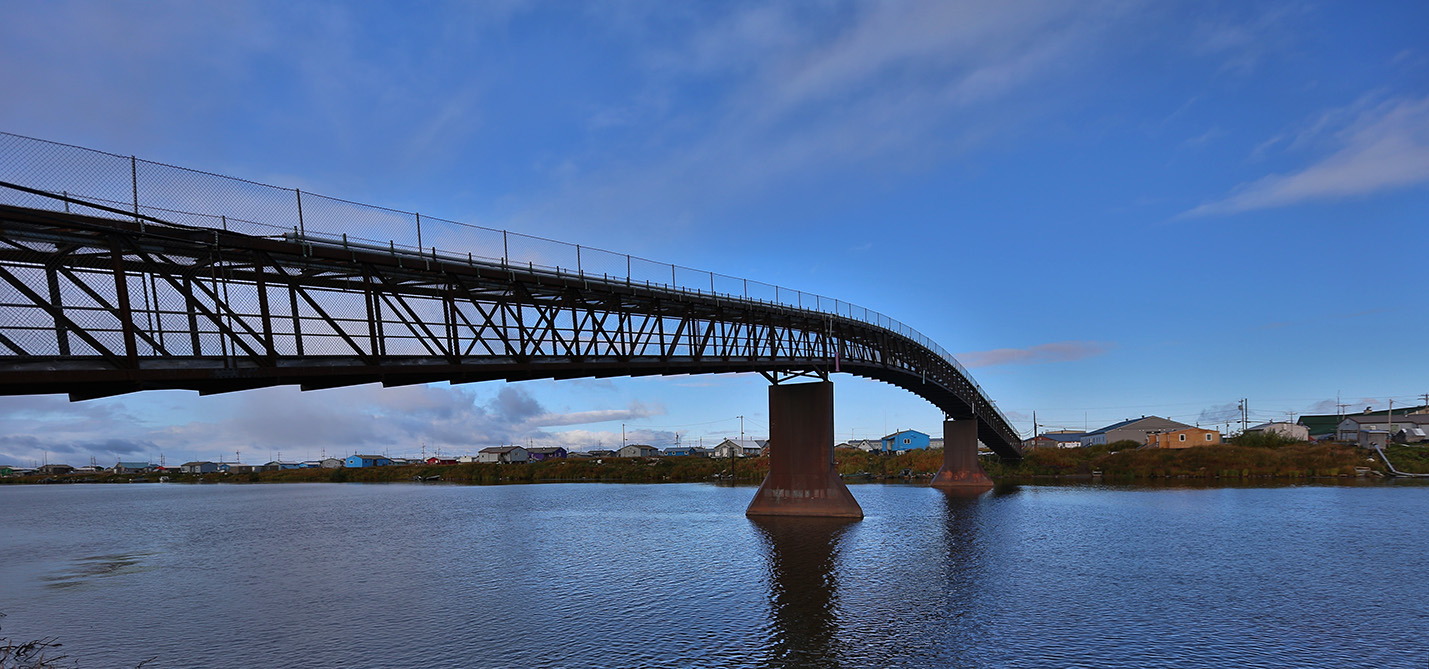 Most of Selawik is actually on an island inside the Selawik river. The is a bridge that allows the 4 wheeler traffic to access the village from the air strip.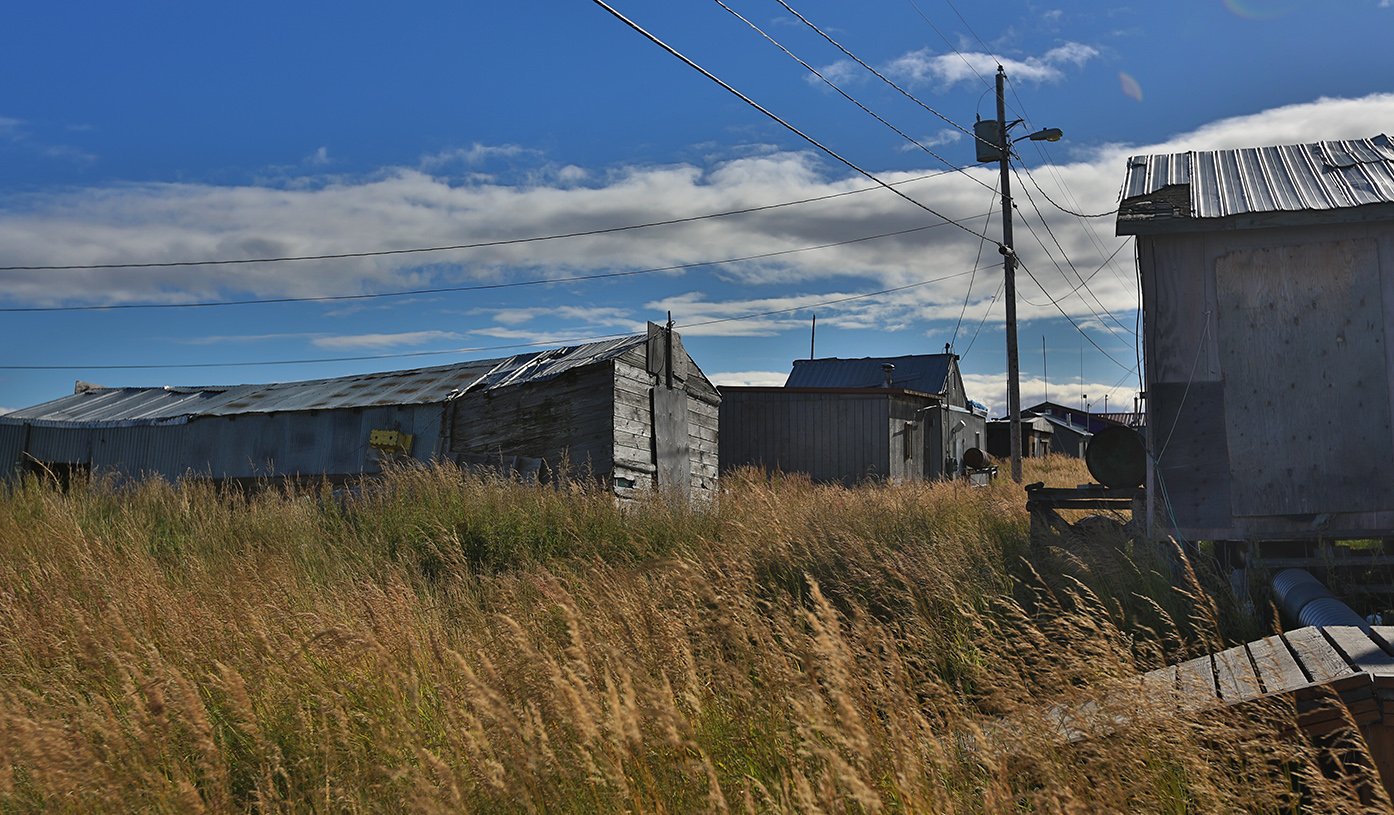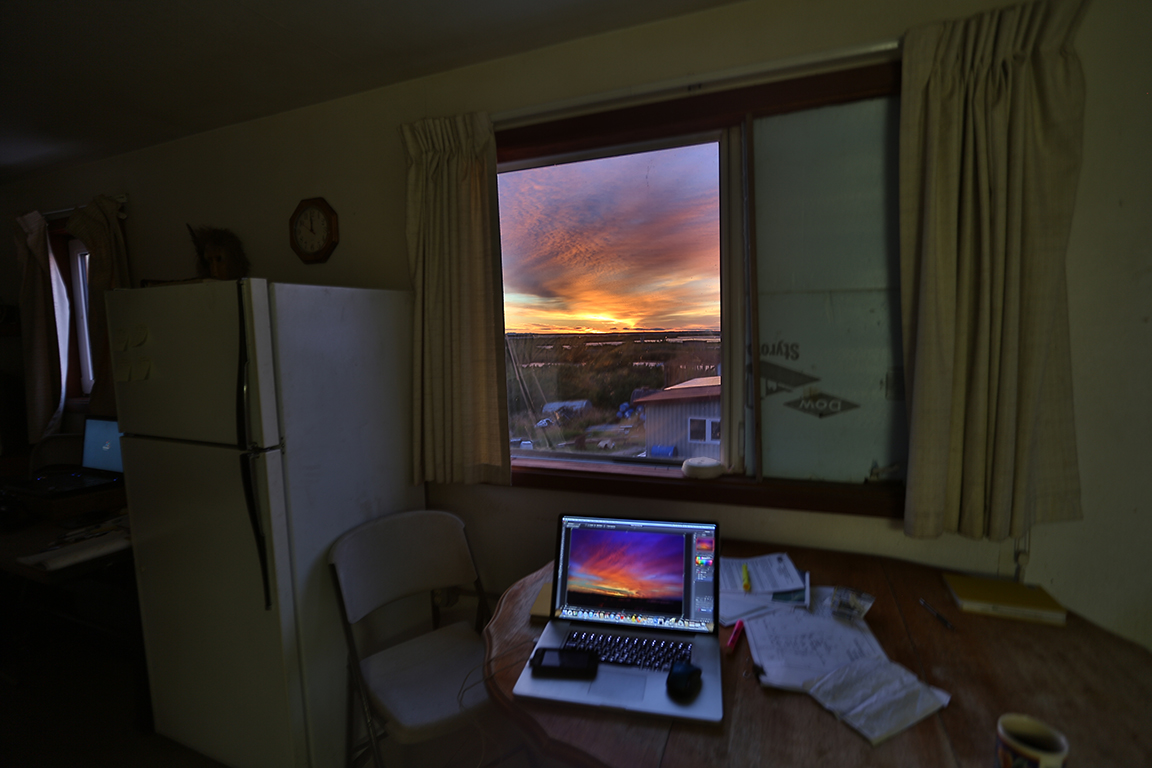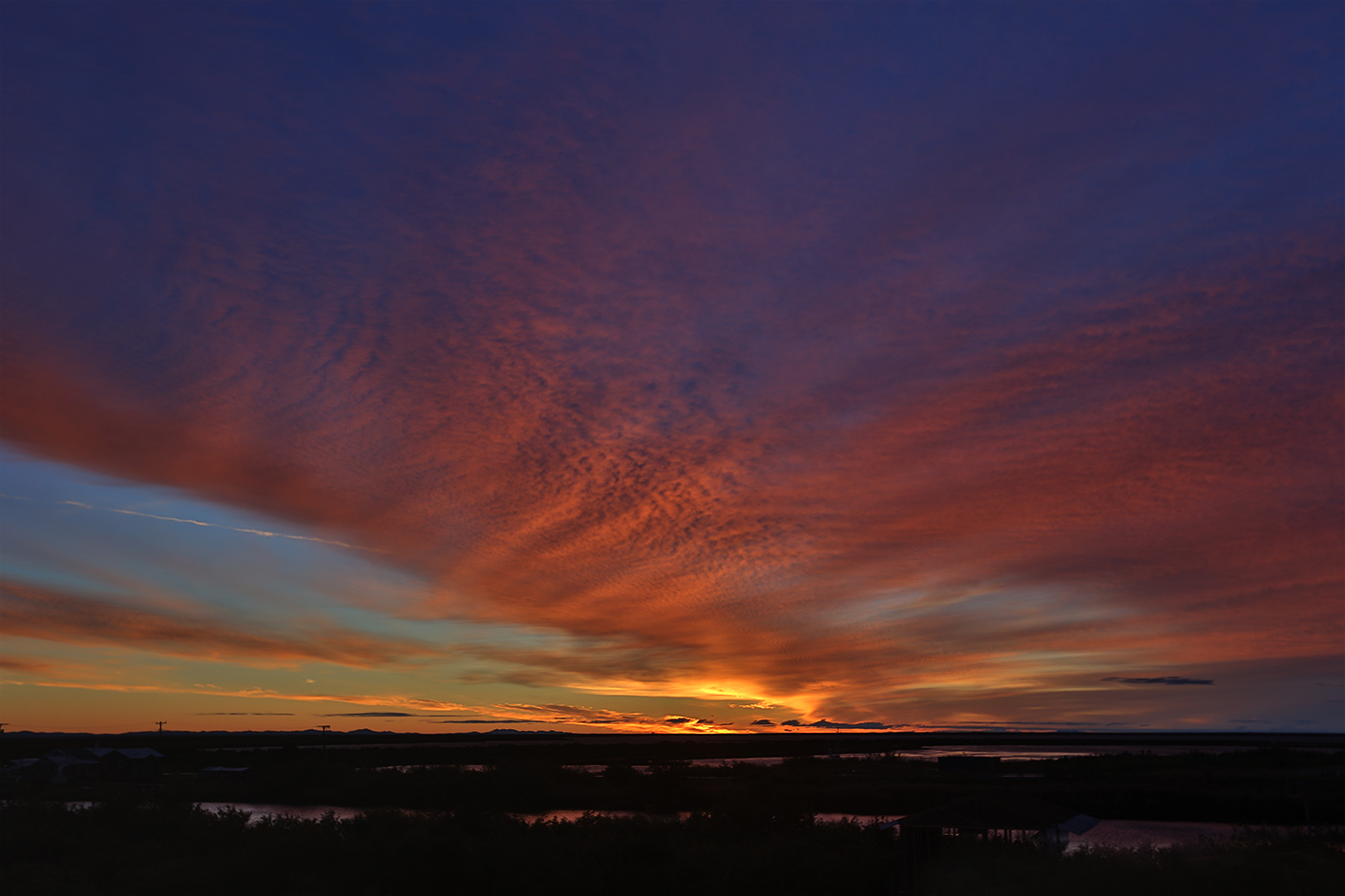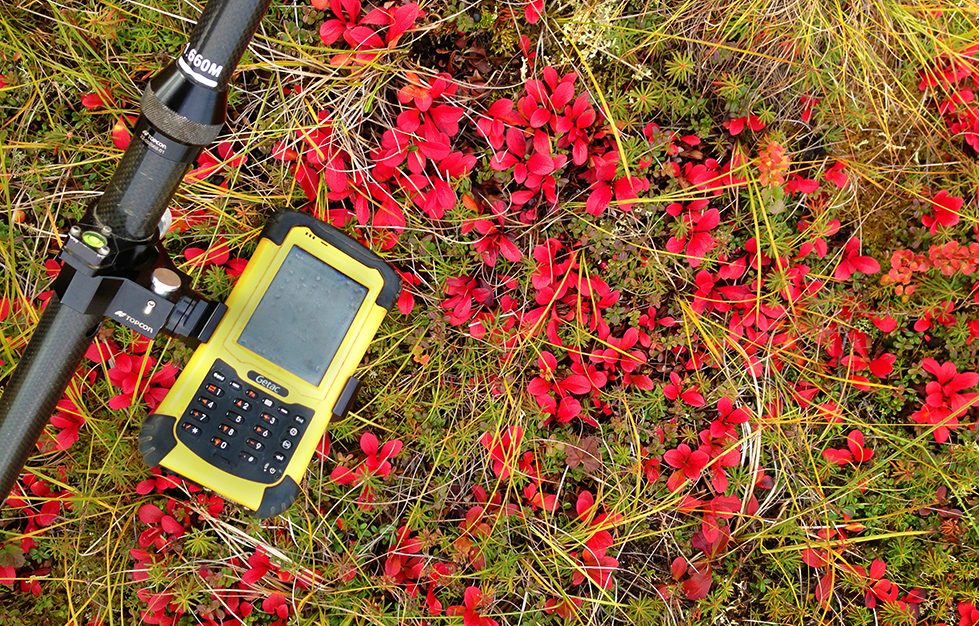 Fall has arrived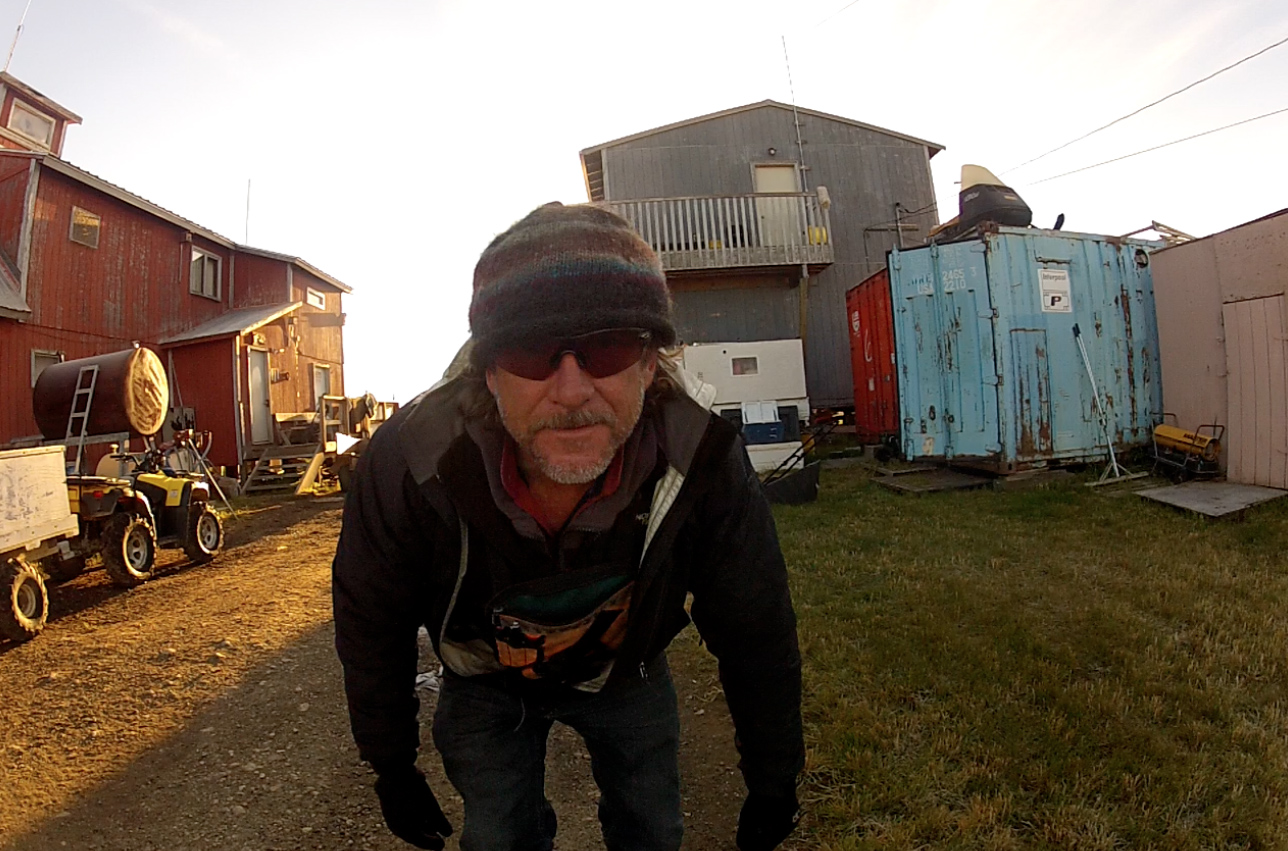 Attaching the Go Pro to the front of the quad runner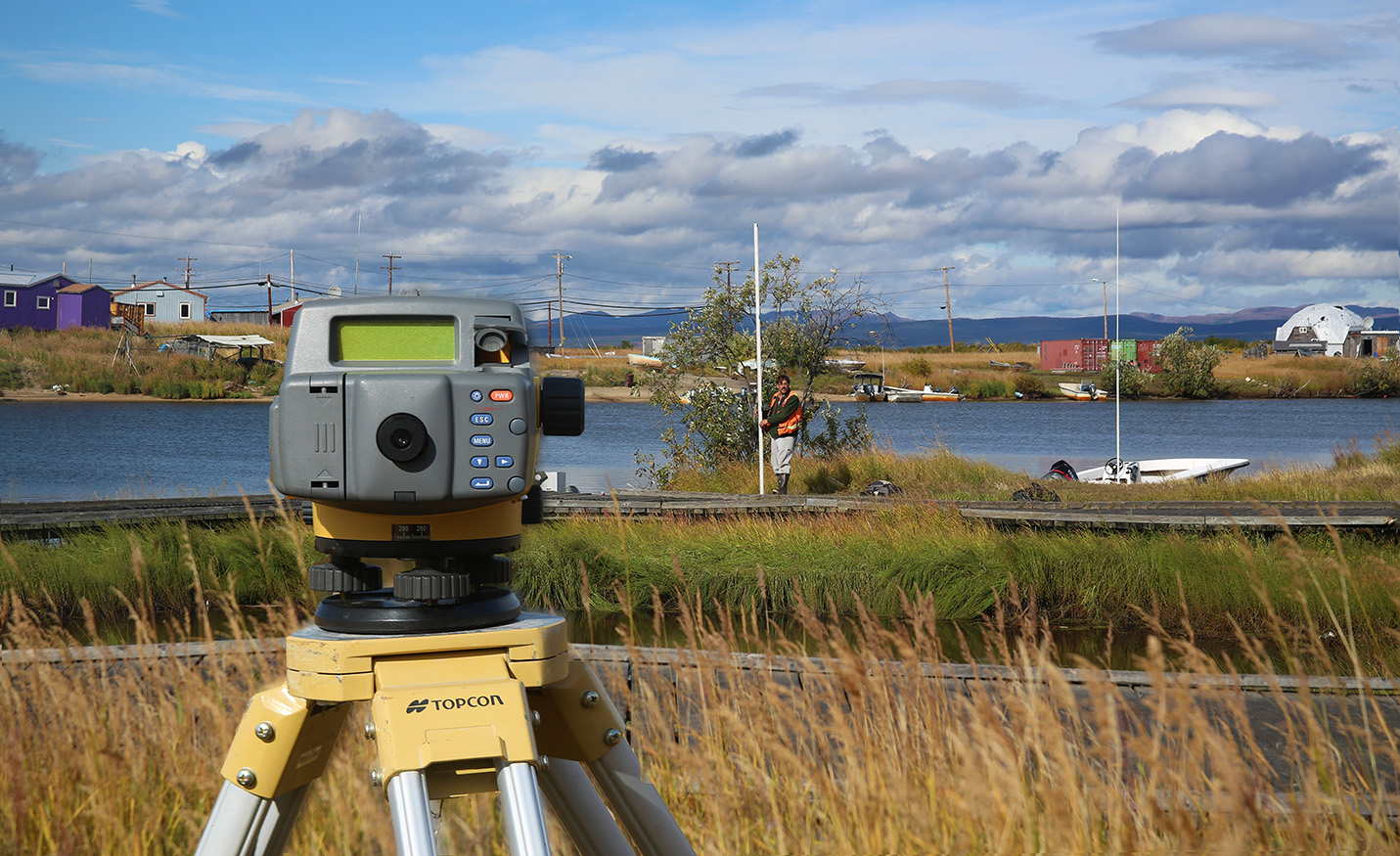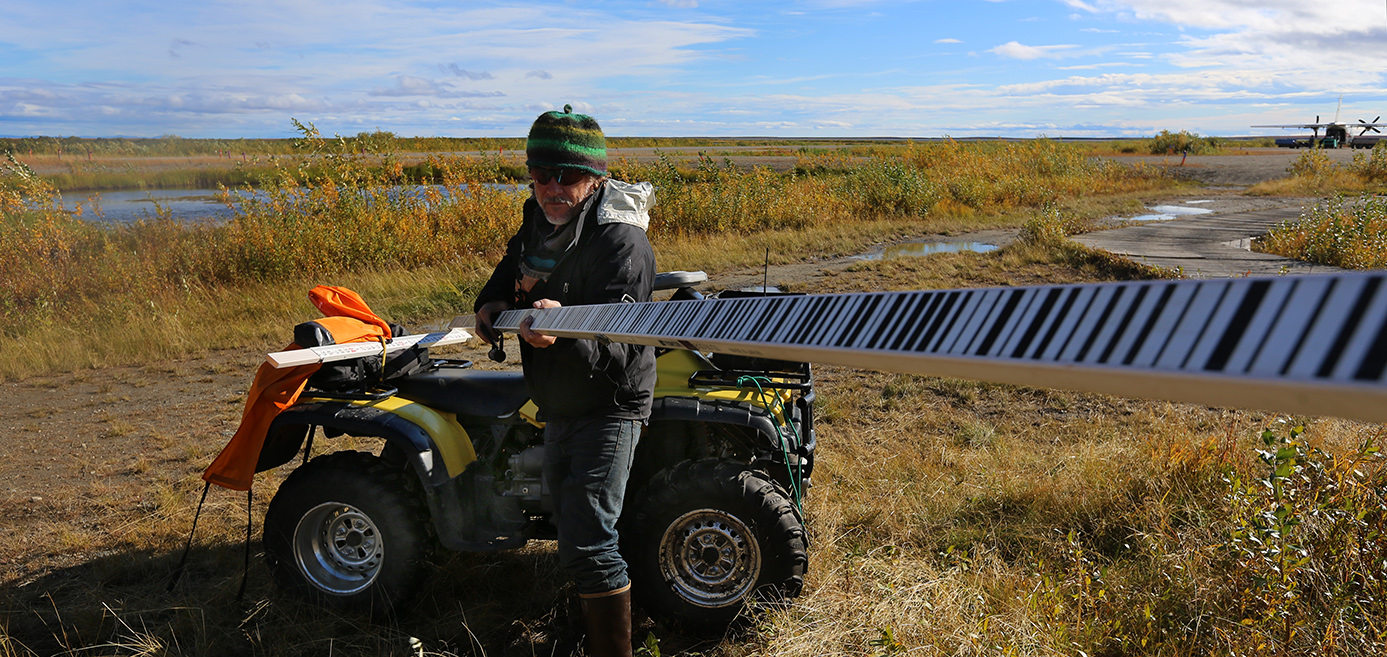 Cool ... the levels are done now I get to go topo the beach for an erosion study....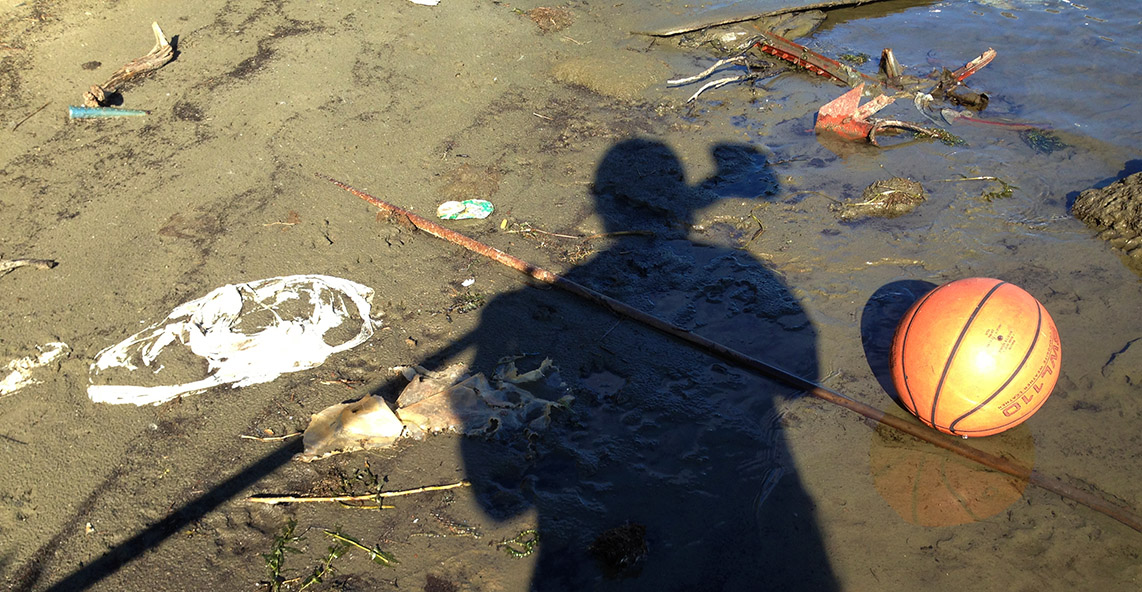 Not exactly a pristine beach ....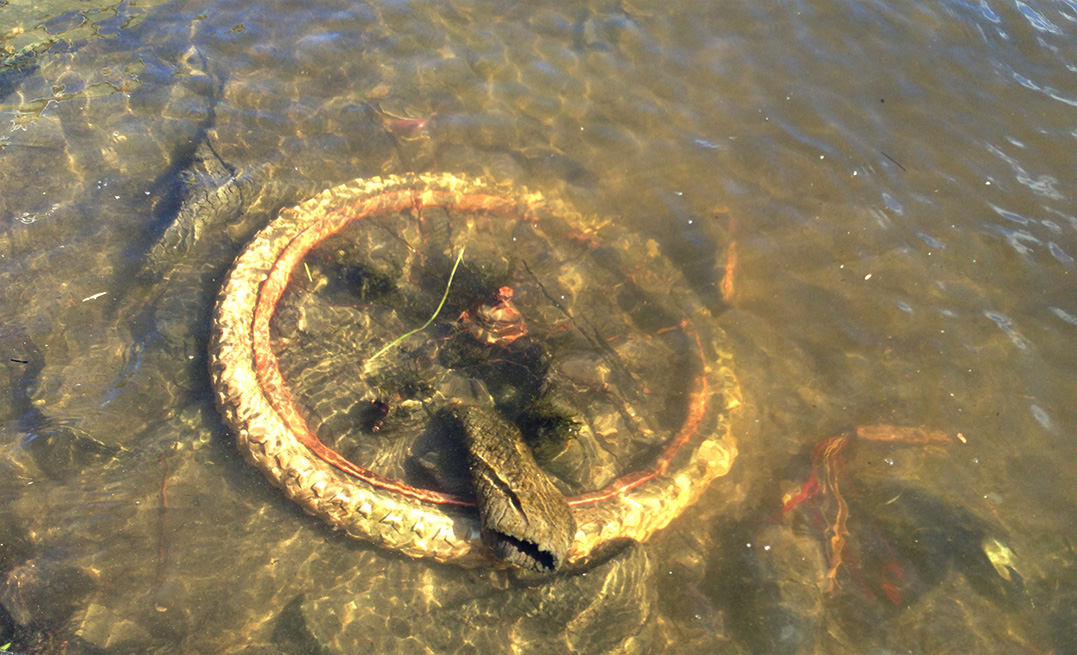 There is only a couple hundred bicycles and bicycle bits and pieces kickin around the shore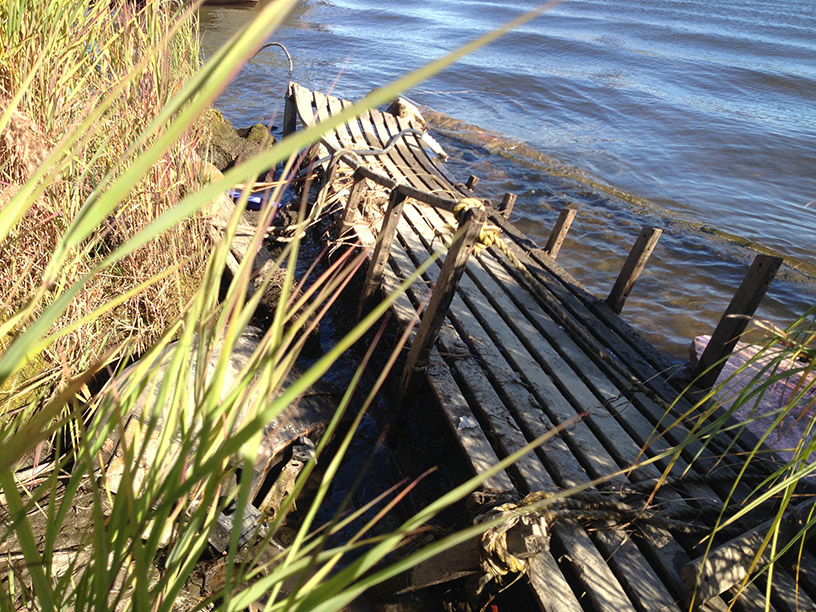 Old dog sled ...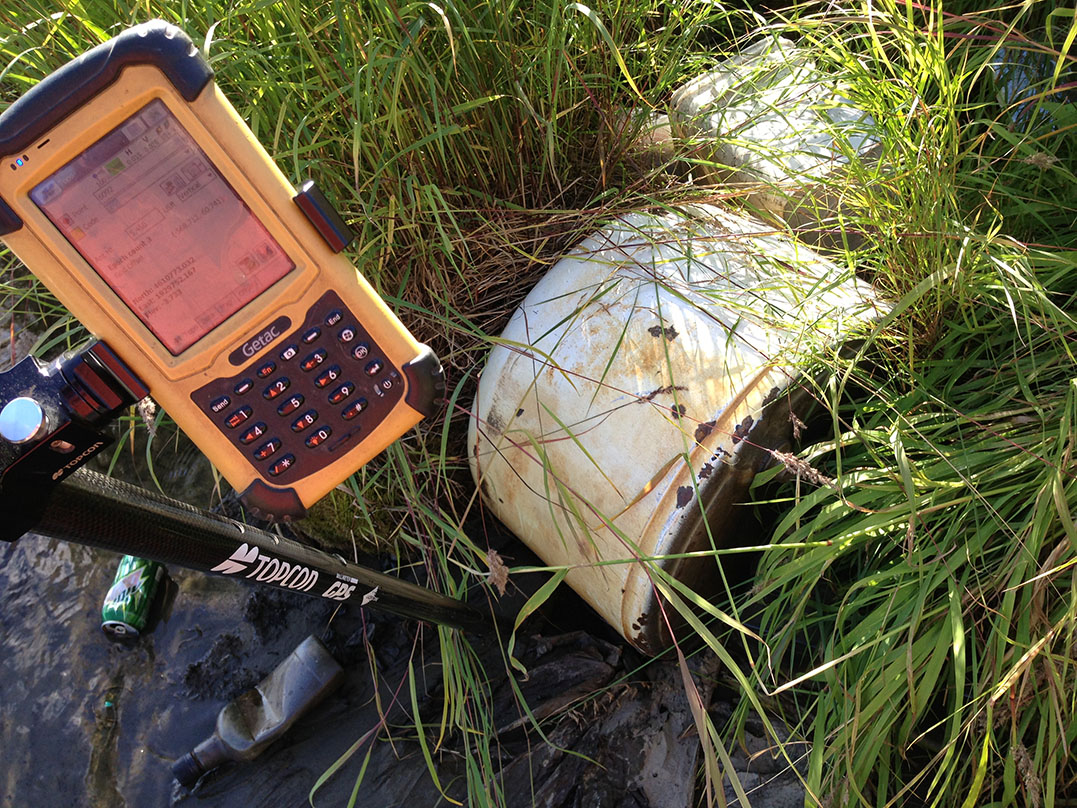 Old Washing Machine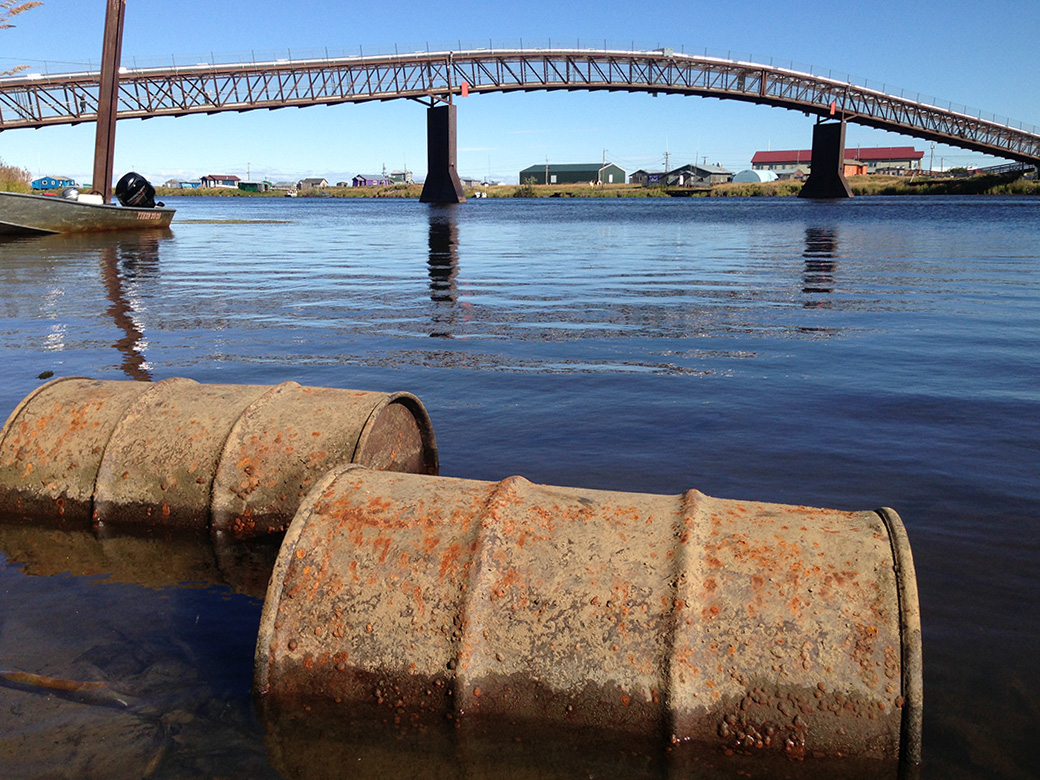 A Couple old barrels containing who knows what ...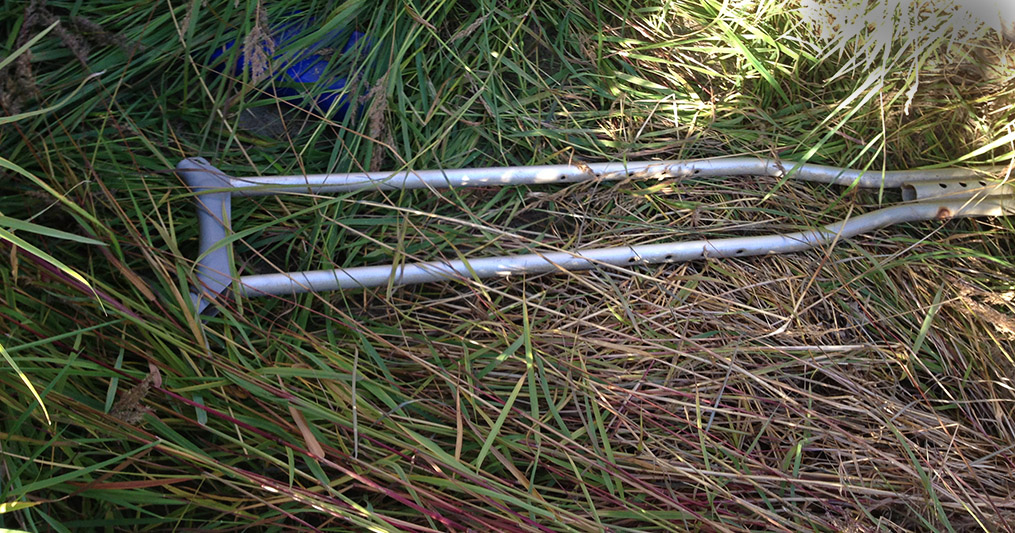 Oh...this will come in handy when I trip over all this junk and break my friggen leg ... again ...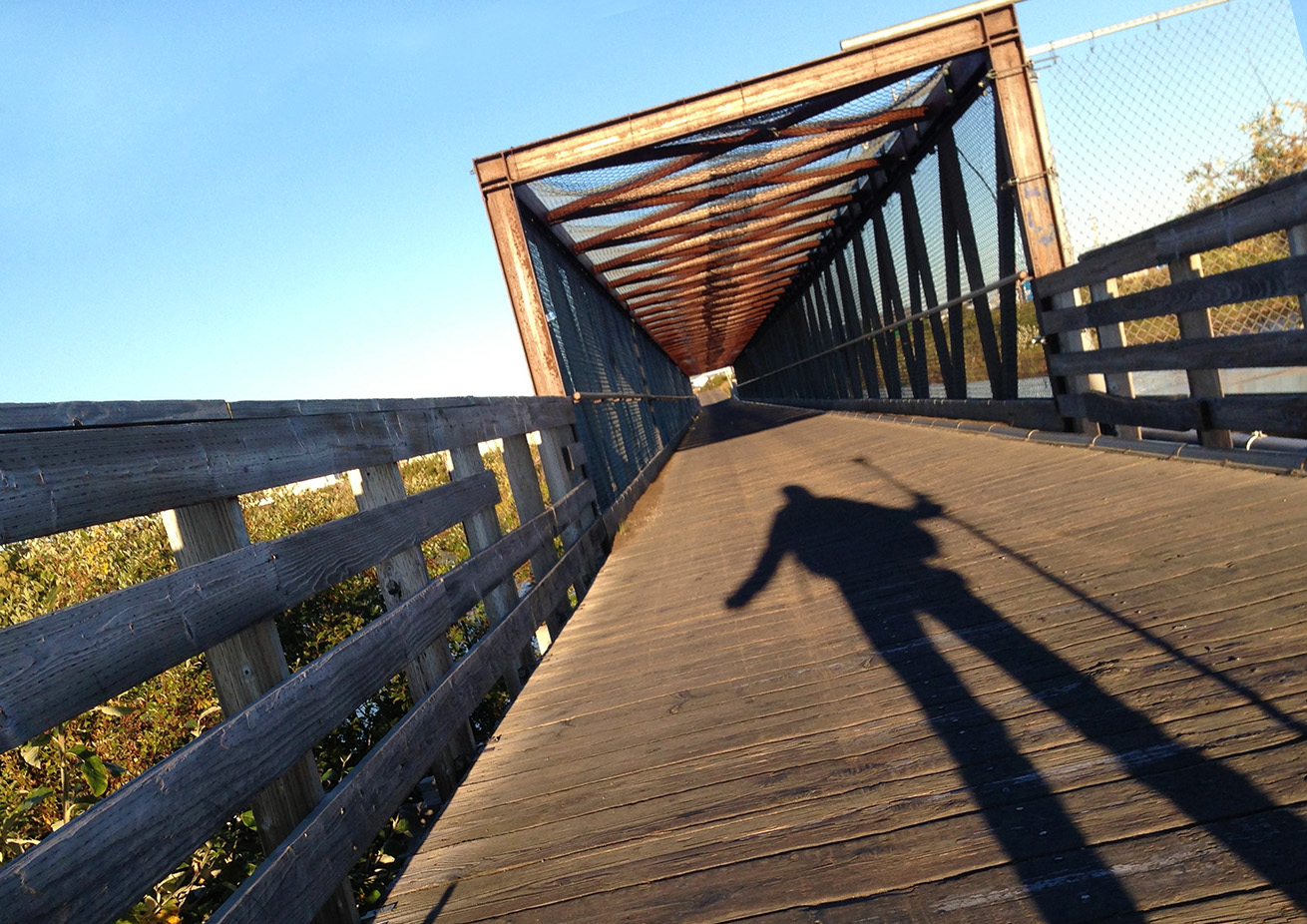 One more bridge to measure up and we will be done...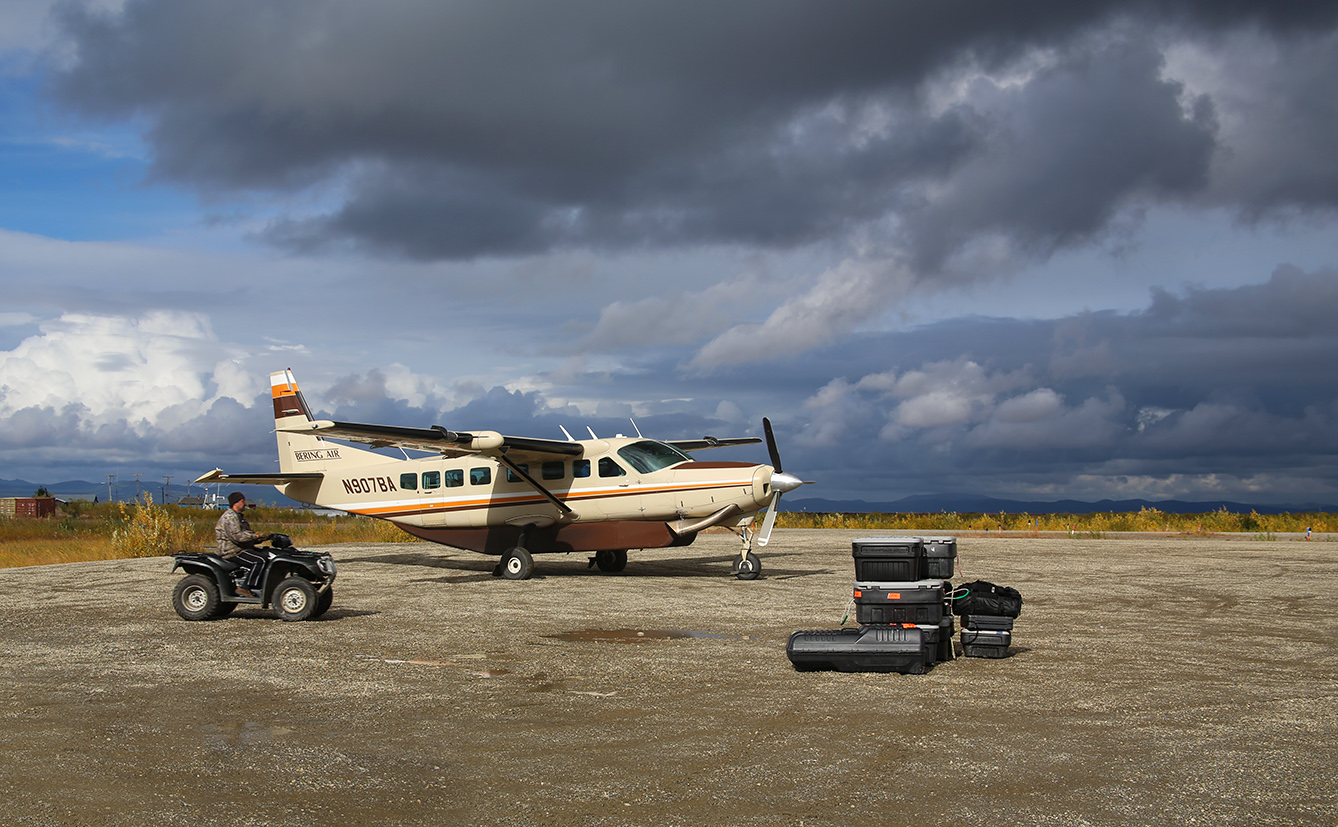 Getting outa town ... And we are still alive...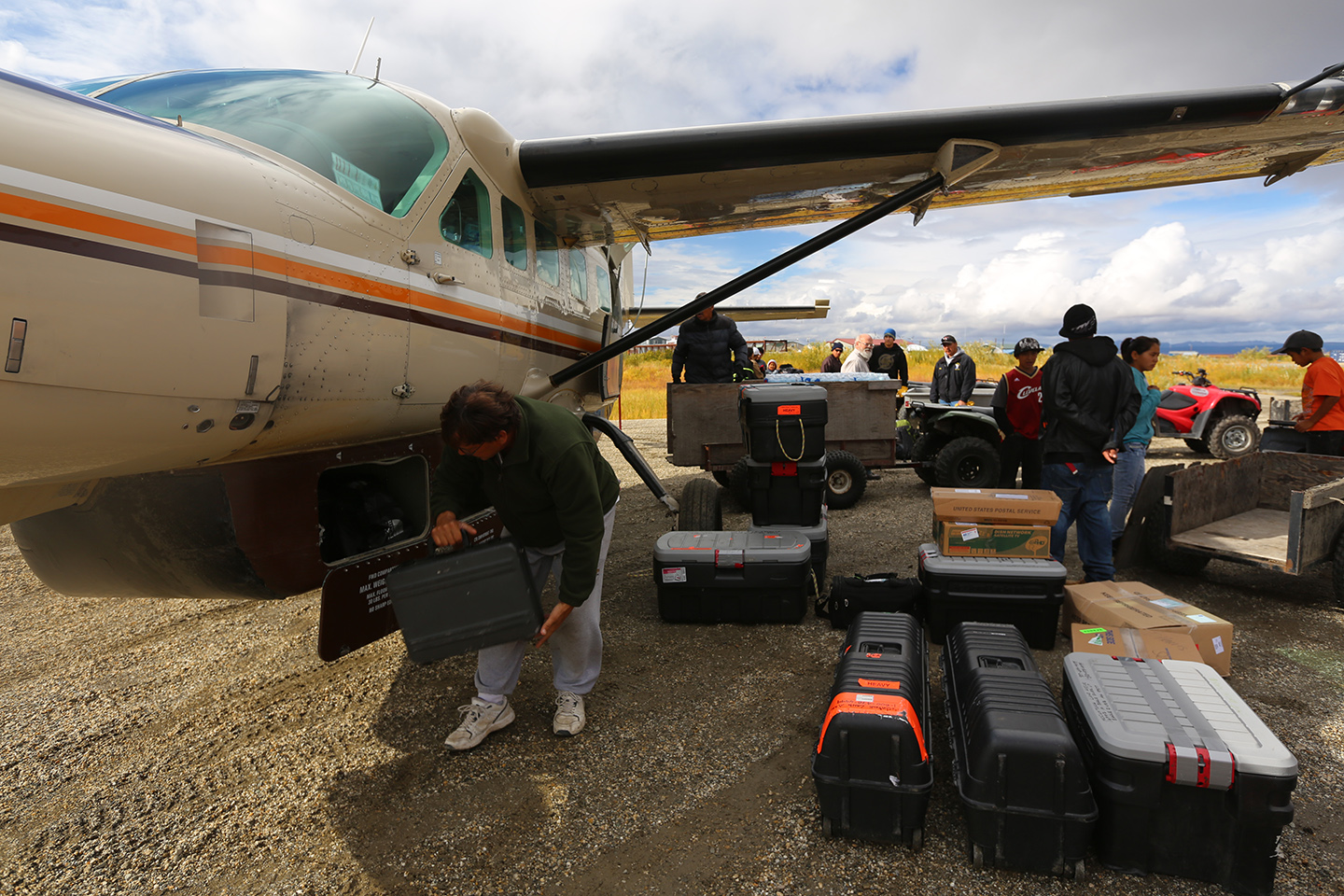 Always amazed how much stuff you can cram into these caravans.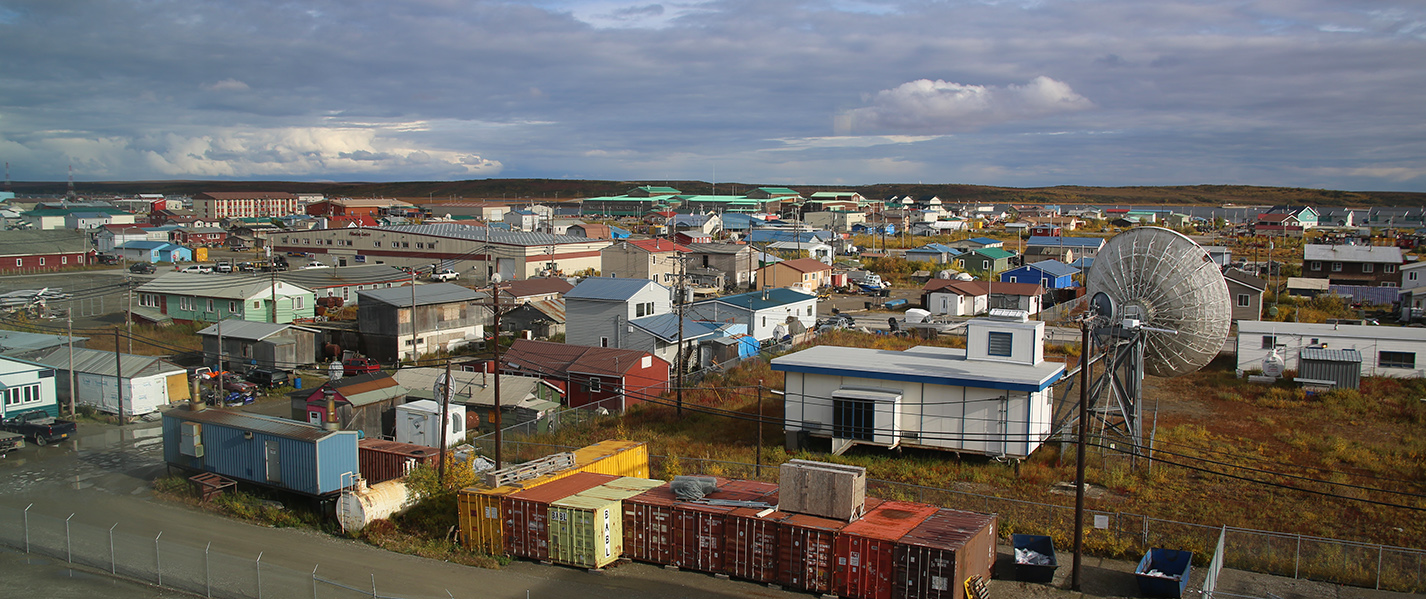 Ramshackle Funky Kotzebue from my room.
Well...time to get outa Kotz as well...I got to get to a solo job up on the Arctic Ocean...
Next Page ... Point Lonely