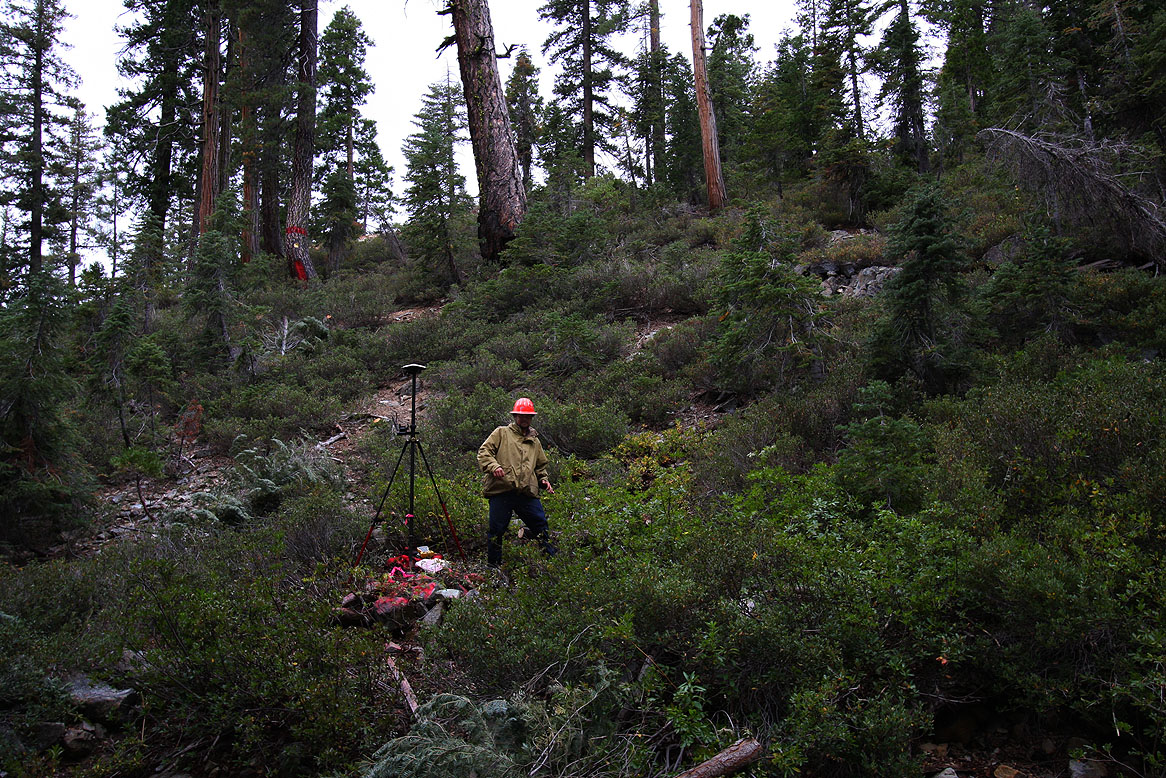 Matt at 700500....a problematic static session...ran it for over an hour to get enough data for it to process out. One difference in surveying between Cali and Alaska is the Satellite availability...to not have 12 sats locked in at any given time in Alaska is rare but in Cali ...with the tree canopy, terrain ...one is back to mission planning.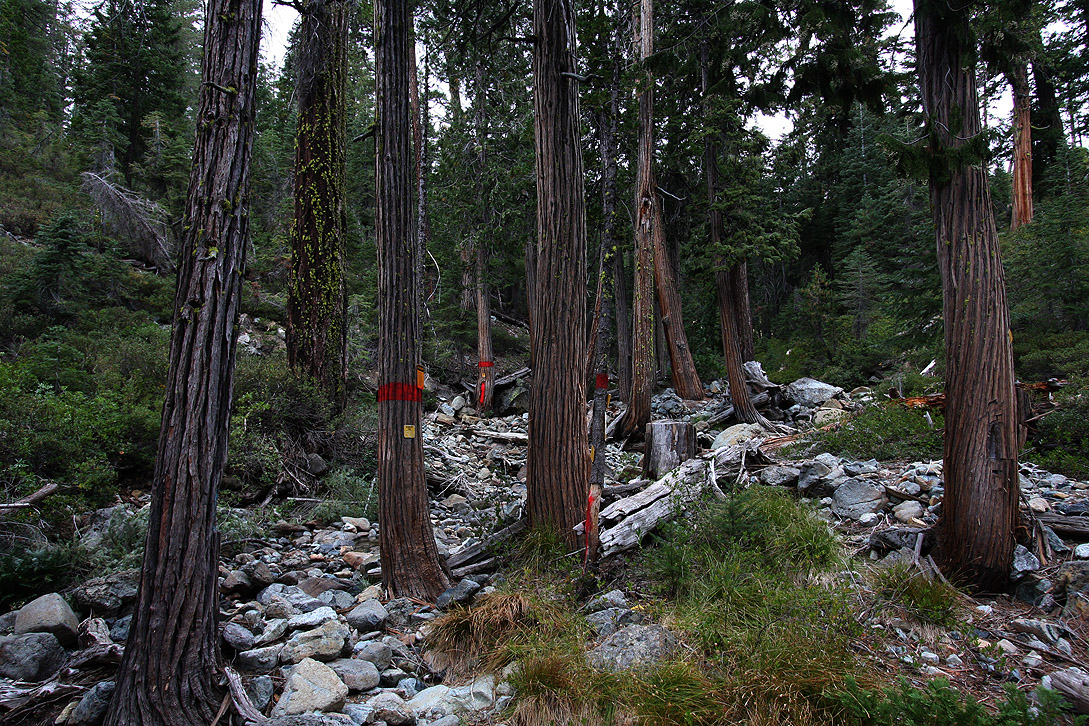 This section corner needs another Bearing Tree...Not. Kinda cool how the Cedars really like the bottom of the gulch here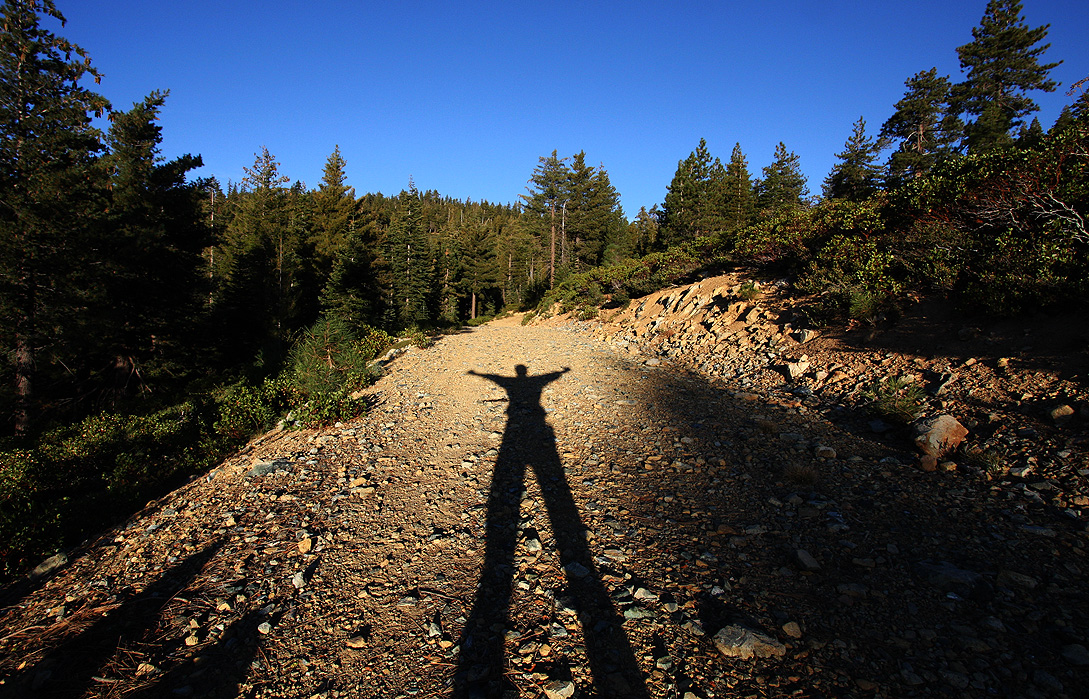 Early Morning light is my favorite light..
Mt. Shasta and Gray Rock from a traverse point.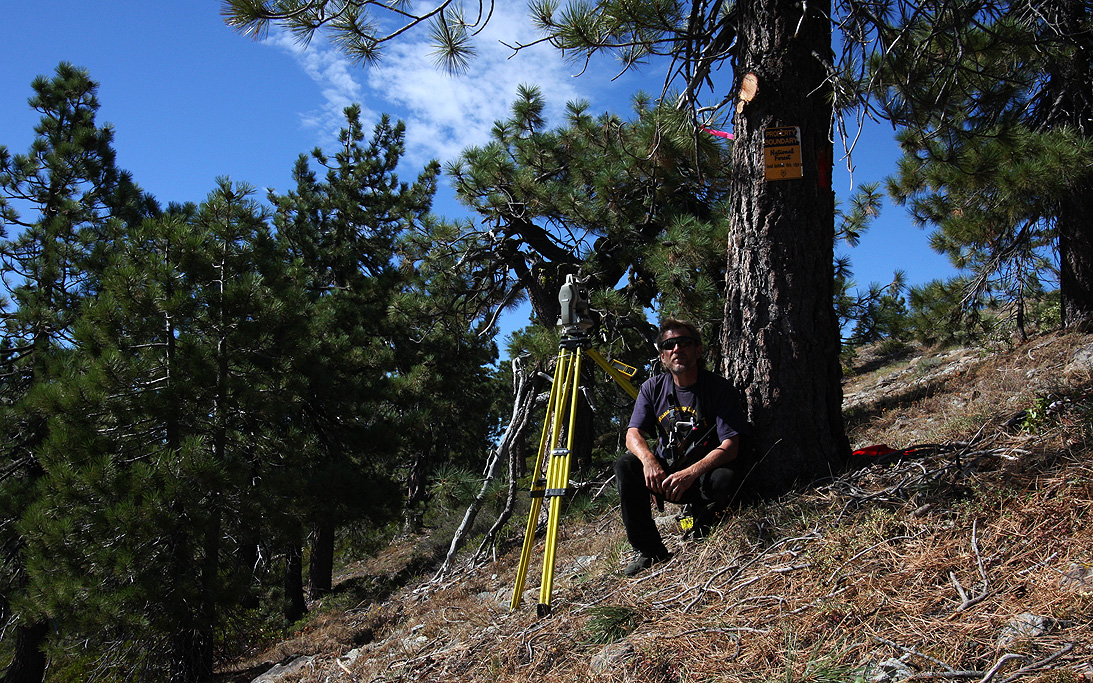 A line tree...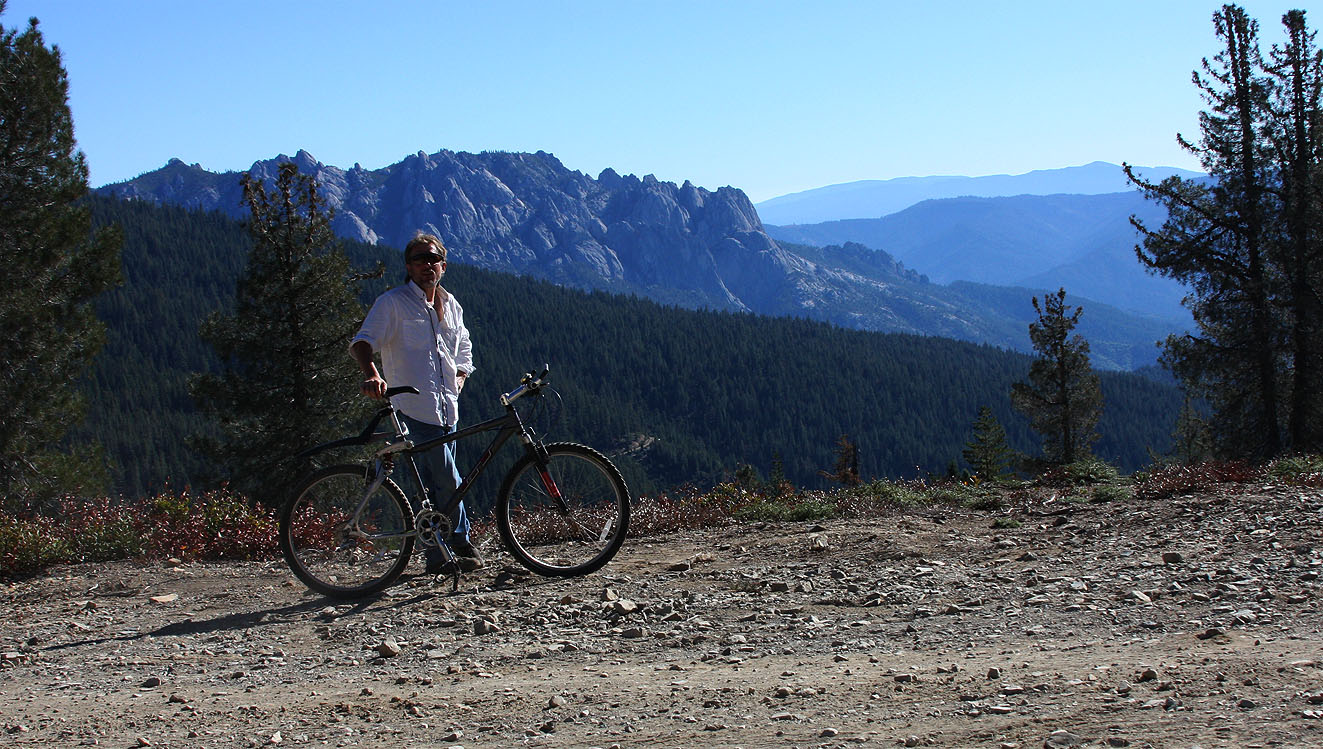 Sunday off...went for a bike ride this morning...the Crags in the background there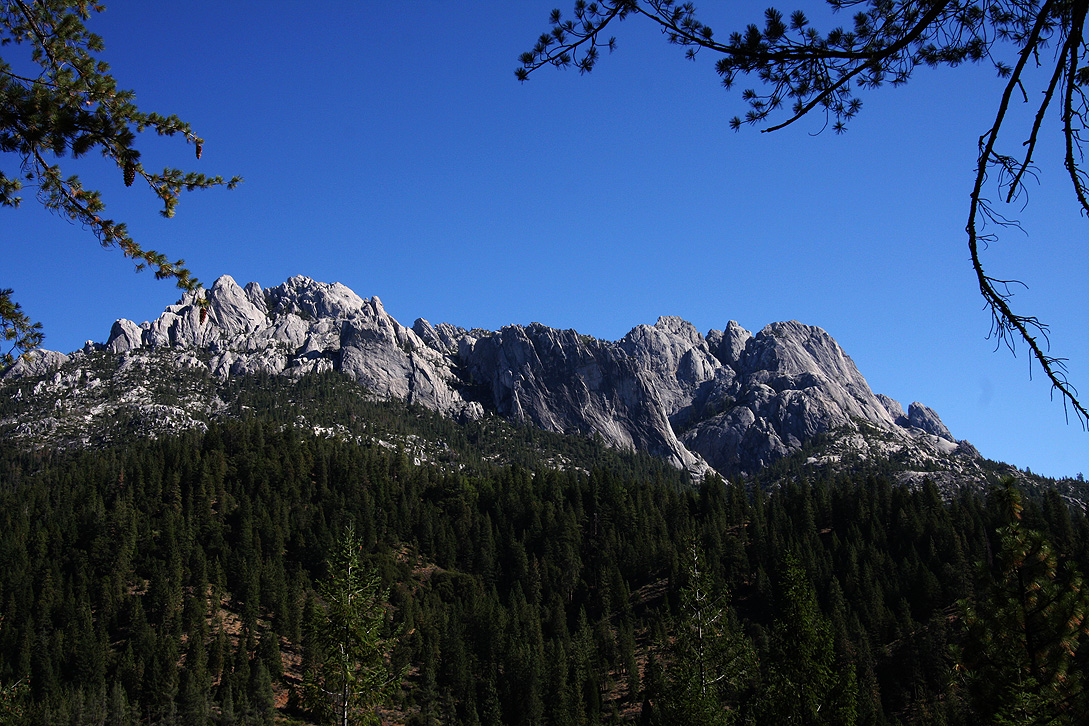 The Crags again as I drive towards Dunsmuir....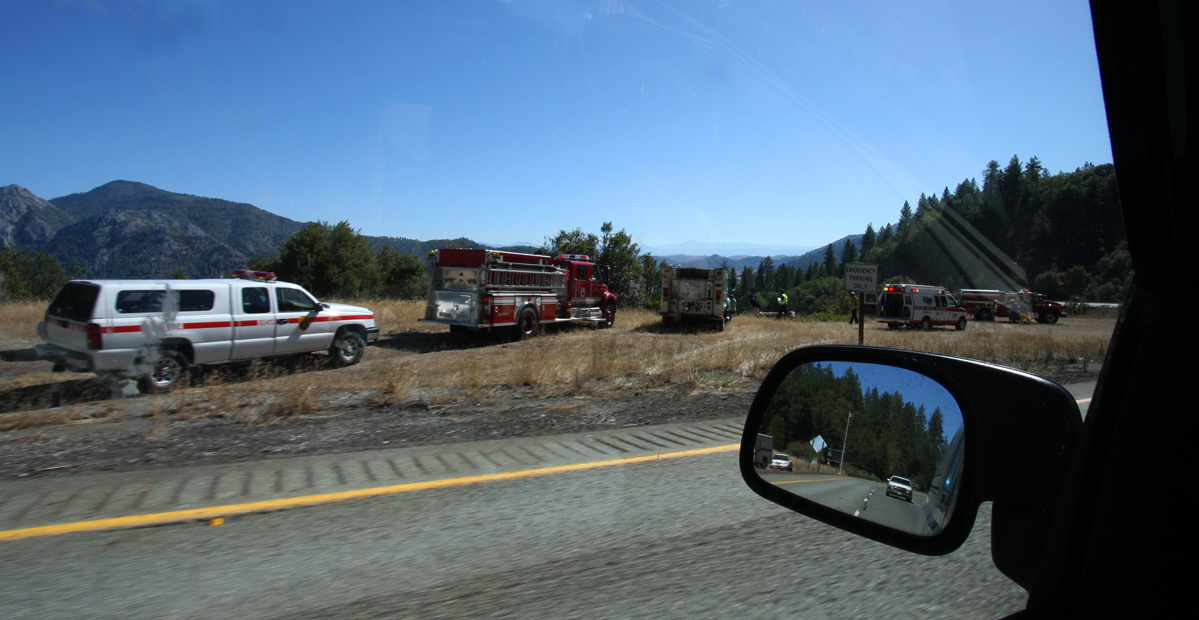 Drove to Redding today for a a copy of the New York Times and a football fix at a local sports bar ...ran into this accident scene...some poor fella missed the curve on I-5 and sailed off the cliff ...his/her car landing in some trees a couple hundred feet below the edge...I hope they survived but it looked rather grim.
...