Daryl's Chicken Marengo, Anglo Surveyor Style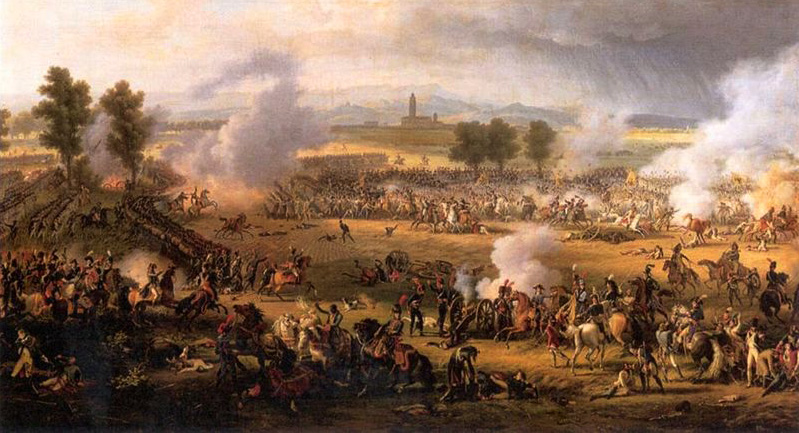 In 1812 after the Battle of Marengo, Napoleon Bonaparte was served this dish by his chef who made it from locally available ingredients collected from the French countryside. It was such a hit that Napoleon had his chef produce it after every battle...well...almost every battle...he probably got bread and water after the Battle of Waterloo...but that's another recipe. Here I'll replicate the famous dish with some minor modifications.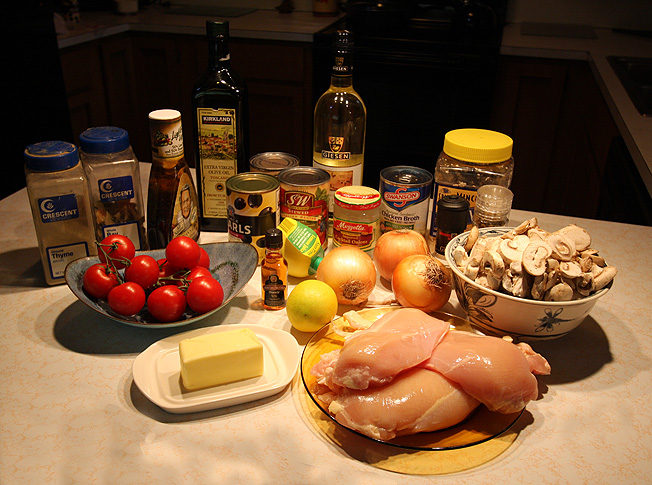 Firstly...Gather the Ingredients from your local countryside...or Safeway
3Chicken breasts

1 Onion

1/2 cup Olive Oil

White Wine

Garlic

Thyme

Bay Leaves

Parsley Sprigs

Chicken Stock

Italian Style Tomatoes

Small Cocktail Onions

1 lb sliced Mushrooms

1/4 cup butter

1 lemon

1 cup Black Olives

1 Jigger Brandy
Phase 1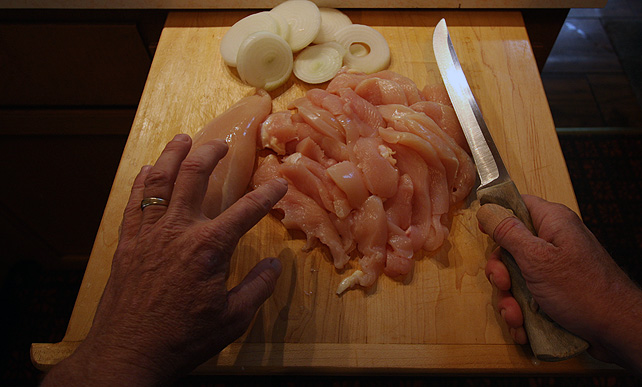 Now with a sharp knife...slice that chicken up into strips...and the Onion too while your at it.....(have Band-Aids nearby)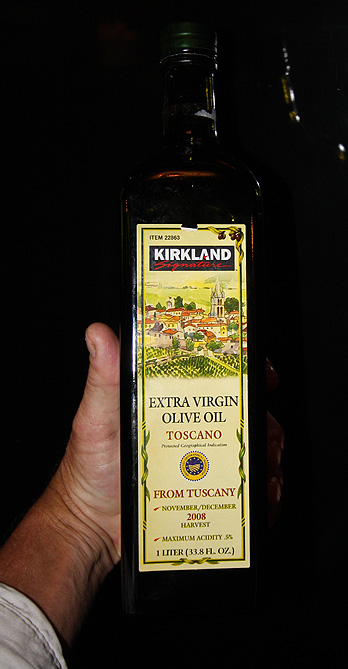 Take a 1/2 a cup of Olive Oil...That Good Extra Virgin Stuff from Tuscany is the ticket...and Sauté the Onions until delicately colored...not burned to a blackened crisp...then remove the onions into a big pan or pot as you will be using that later.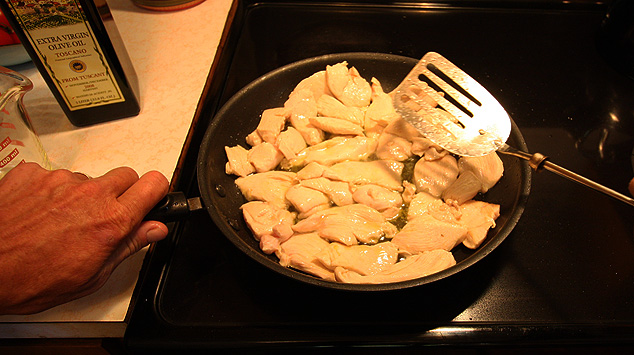 Now brown the chicken in the olive oil...dont cook it through...just brown it to kill the Trichinosis.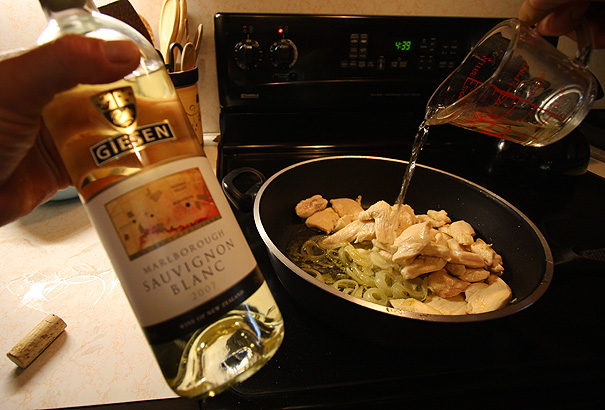 Put the Chicken in the pot with the onions and add a 1/2 cup of white wine (or more). What kind of white wine you ask? doesn't matter...I buy wine based on one of two criteria...recommendations by the renown Texas surveyor and wine connoisseur Kent McMillan...or by the appeal of the pretty labels. it doesn't matter if the wine is ka ka as long as it looks pretty sitting in the wine rack...you can always cook with ka ka wine. In this case I have chosen a New Zealand Marlborough because it has a rather pretty label of what appears to be a survey plat.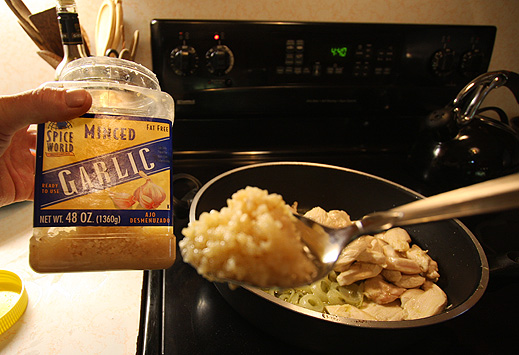 Add 2 crushed garlic cloves...but if lazy like me just a heaping spoon from the ol' minced garlic tub.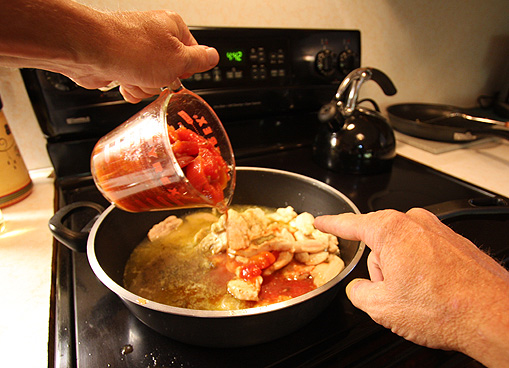 add 1 cup of Chicken stock as well as those 2 cups of Italian Stewed Tomatoes. (You say tomay-to...I say tomo-to)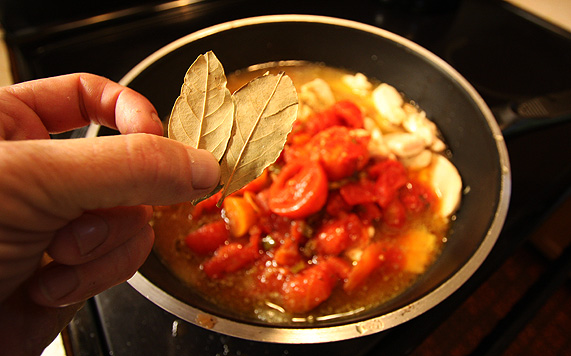 Toss in a couple three bay leaves...some fresh ones...not old yucky dry ones like I am using. Stir it all up throw a lid on the pot and let it slow simmer for about an hour. End of Phase 1...any recipe that has a built in rest break is a good recipe...gives you ample time to do other more interesting endeavors instead of slaving over a hot stove.....
Phase 2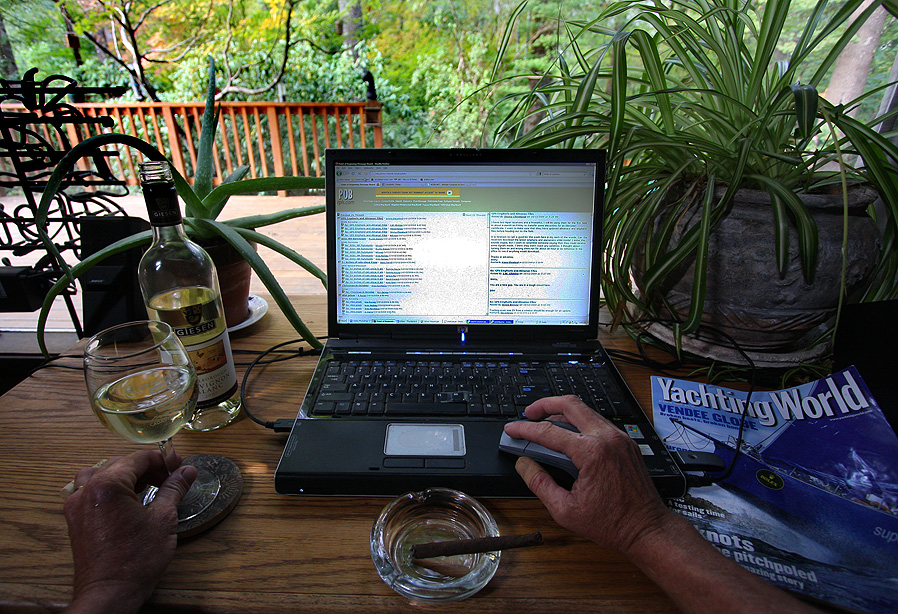 Such as surfing your favorite websites.....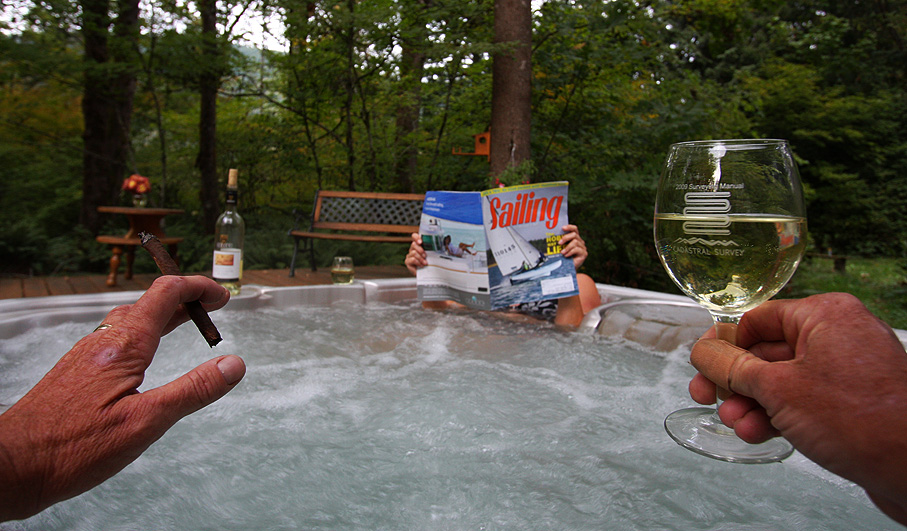 ...Or kicking back sampling the cooking wine with a fine cigar....
Phase 3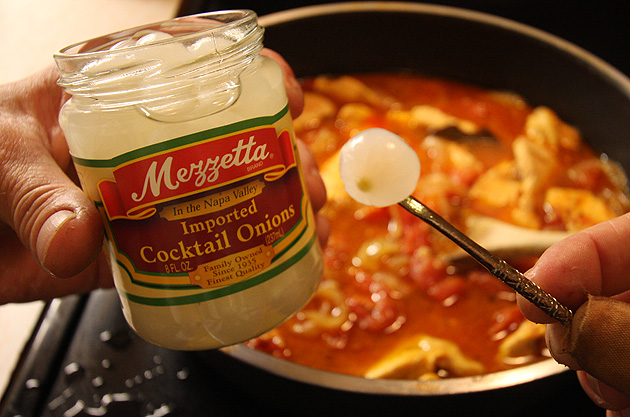 Those little cocktail onions are not just for cocktails anymore...throw about 20 of em in a fry pan with a 1/2 a stick of butter...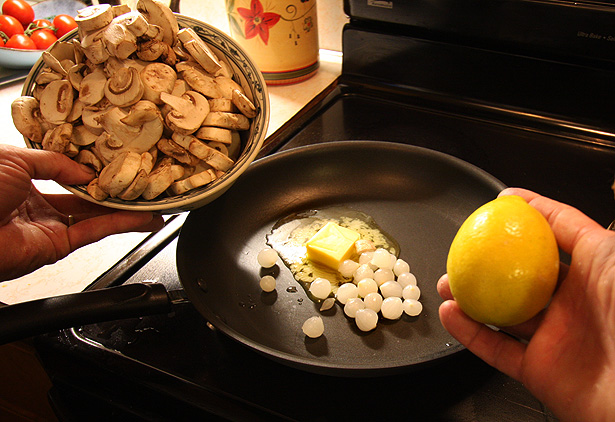 Sauté them along with a pound of mushrooms and the juice of one lemon...if you don't have a lemon tree in your living room like myself then that concentrated lemon juice stuff works great. Let em Sauté' for maybe 10 minutes then add em to the big pot.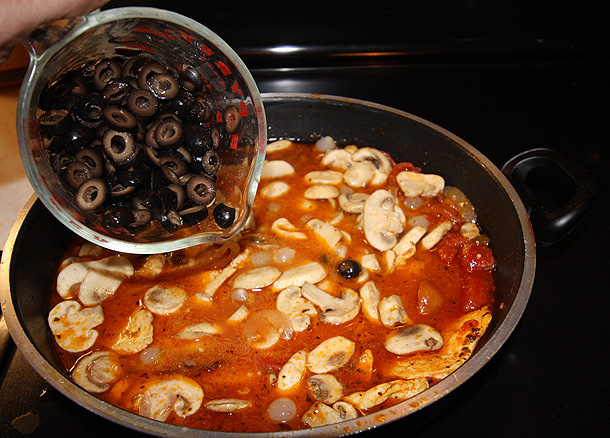 Add a cup of large pitted Black Olives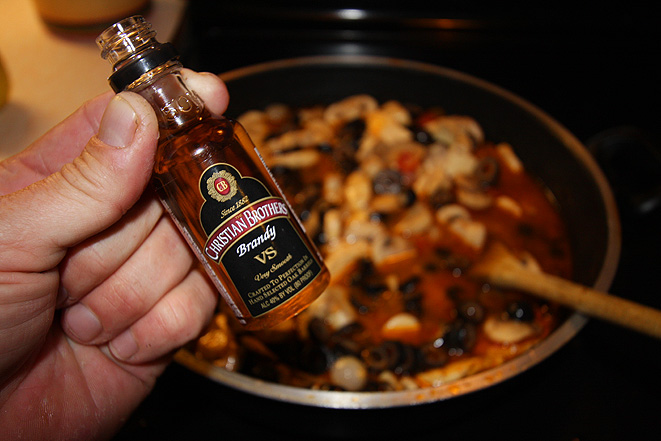 And the Top Secret ingredient...A wee bottle of Brandy or Cognac if you really want to be French...Now stir it all up...throw the lid back on and let it slow simmer for an additional 30 minutes...cool for 5 or 10...and Voila'....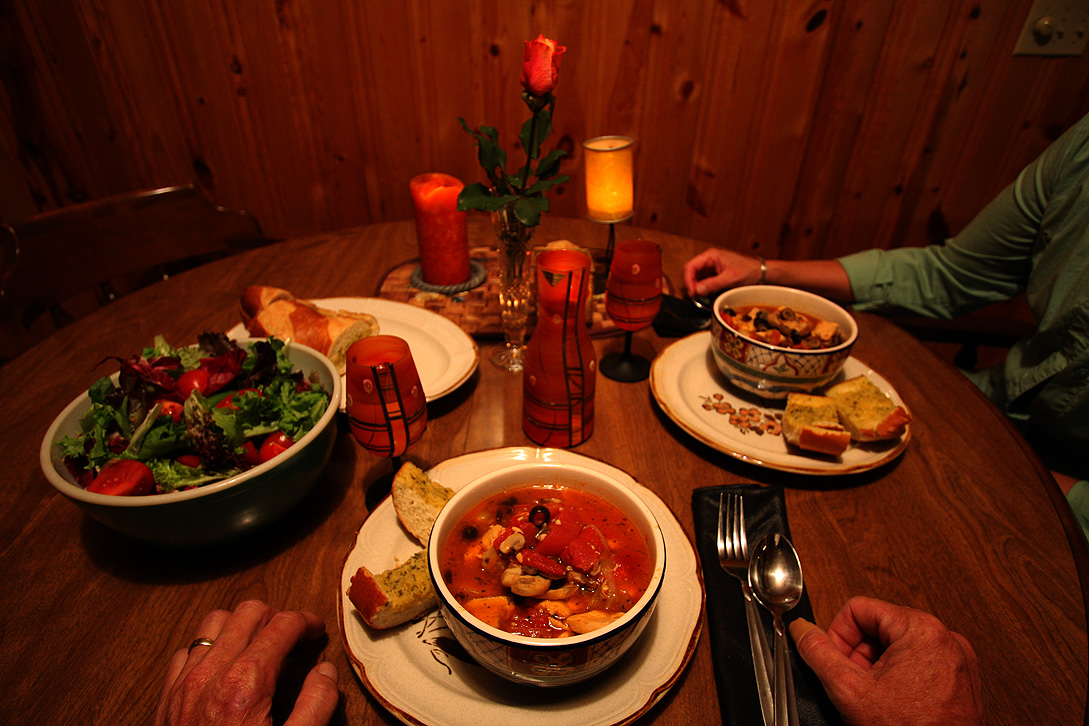 Chicken Marengo, Surveyor Style...serve with salad and Garlic Bread...and more wine!...turn the lights down...light the candles...throw some Brit rocker Duffy on the sound system...and Enjoy!
End of Phase 3....
Back to Phase 2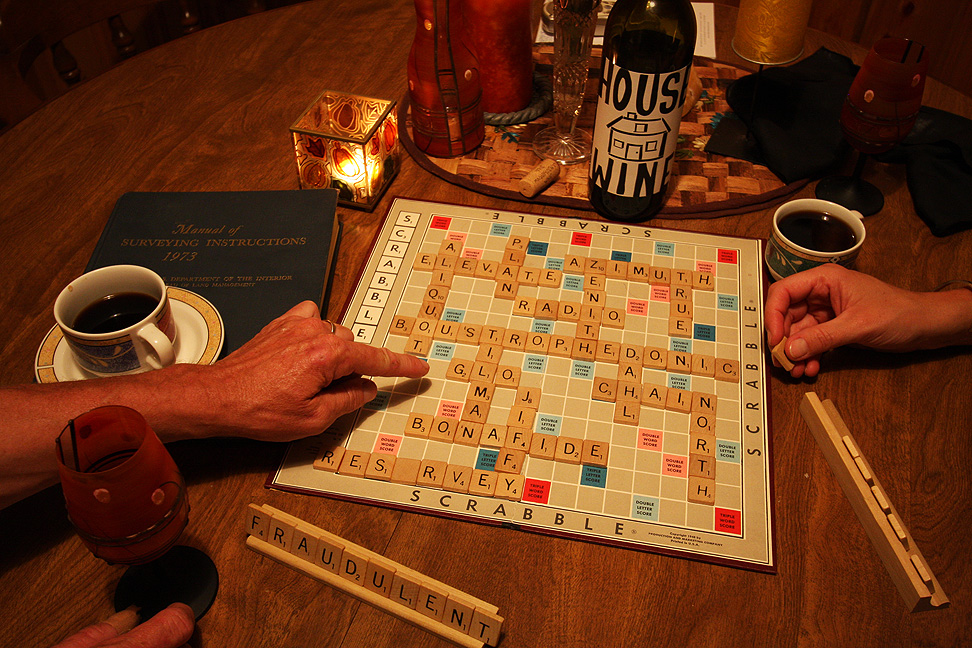 A good game of Scrabble...and more wine! But I'm calling BS on my partners use of GLO...it's so totally against the rules to throw in abbreviations...just because I had the whiz bang to come up with Boustrophedonic.
Dont miss our other culinary extravaganza designed specifically for people who want Thanksgiving dinner but are sick of turkey.
Brought to you by master chef DKM
http://www.landsurveyor.pro
and Brit Rocker Duffy