North to Angola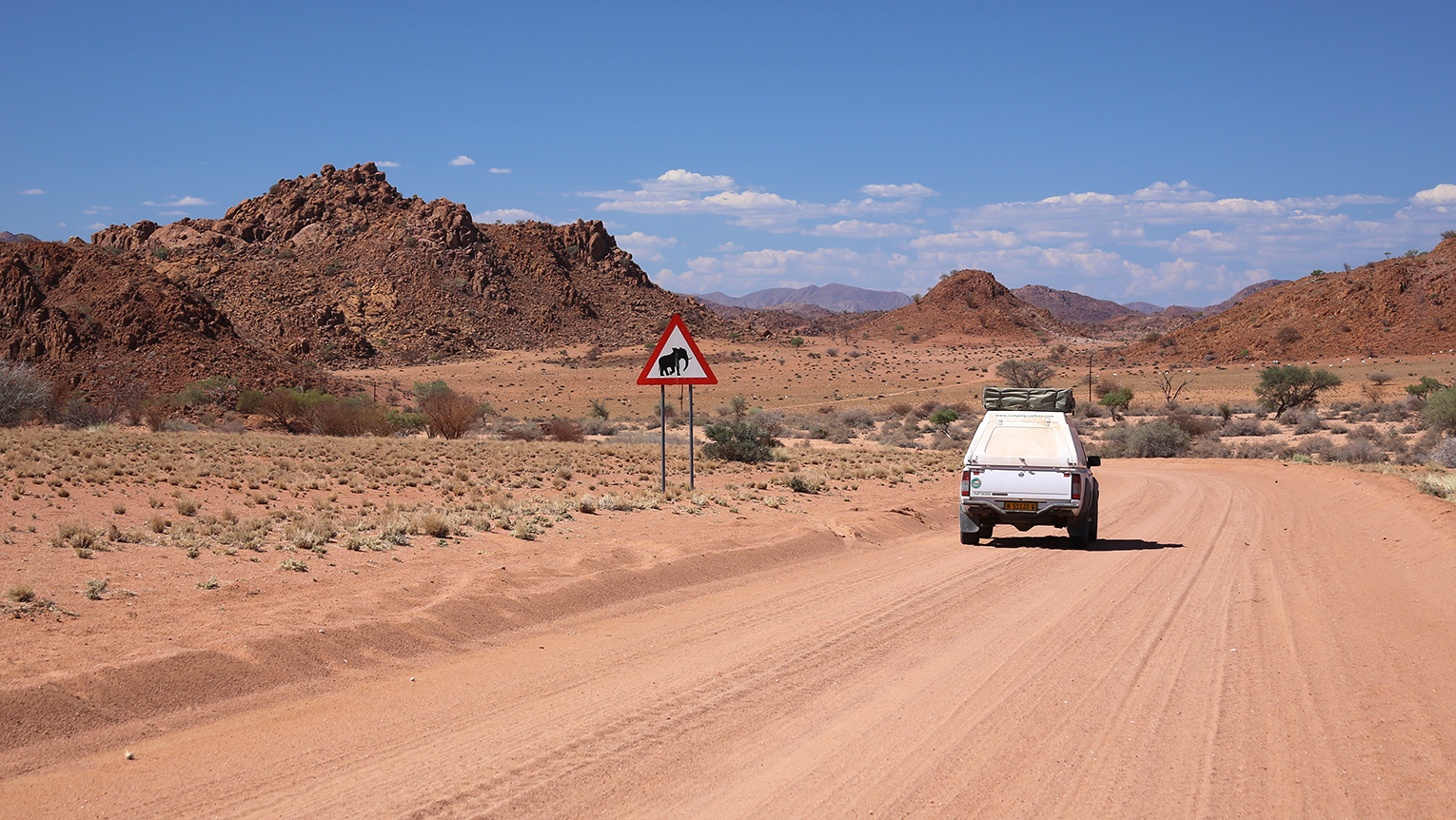 I haven't seen an elephant yet...this is the end of the rainy season except the rainy season didn't happen. Cattle have been dying enmasse across the country and the desert elephants have moved on to water some where, else where.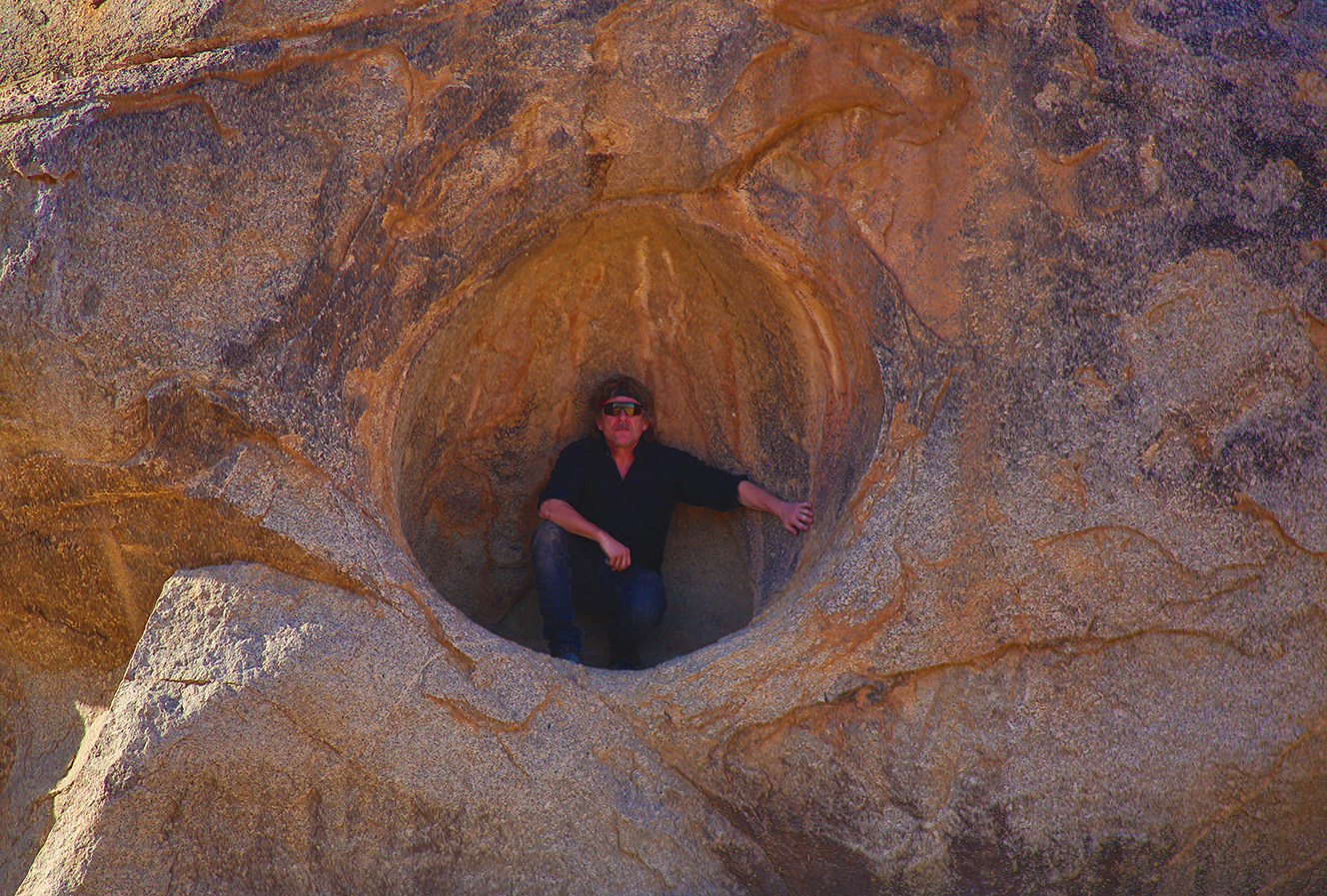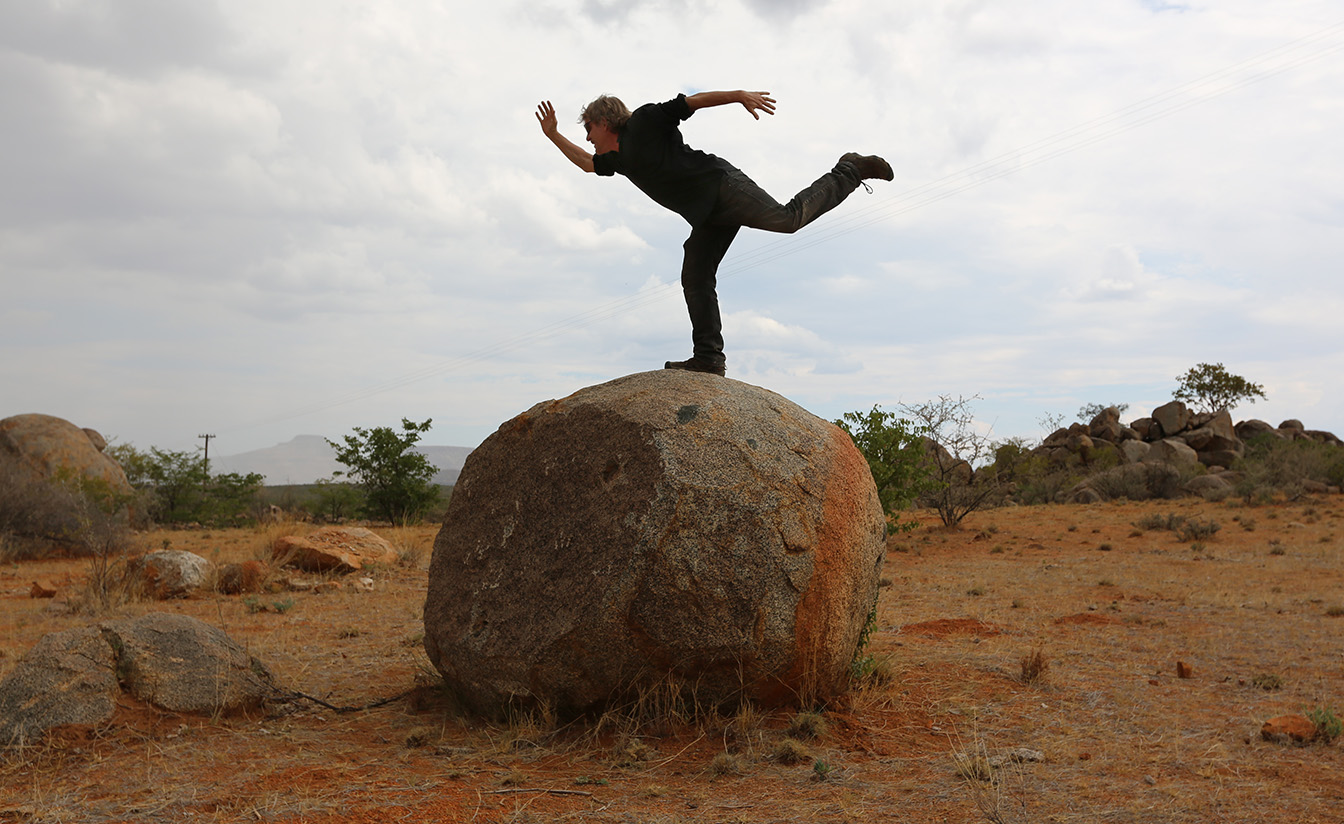 Gotta break up the drive some how ...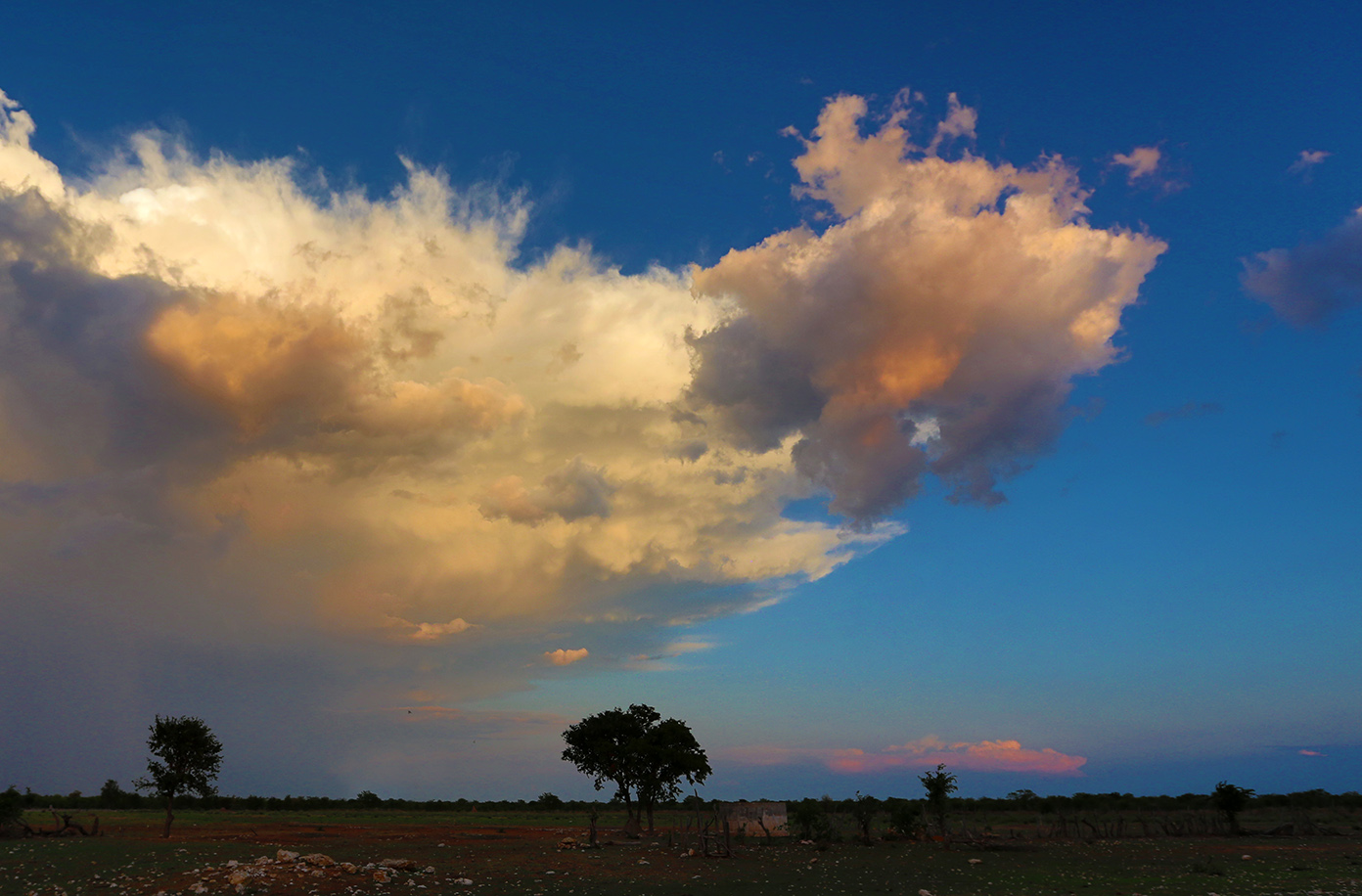 Coming into Ruacana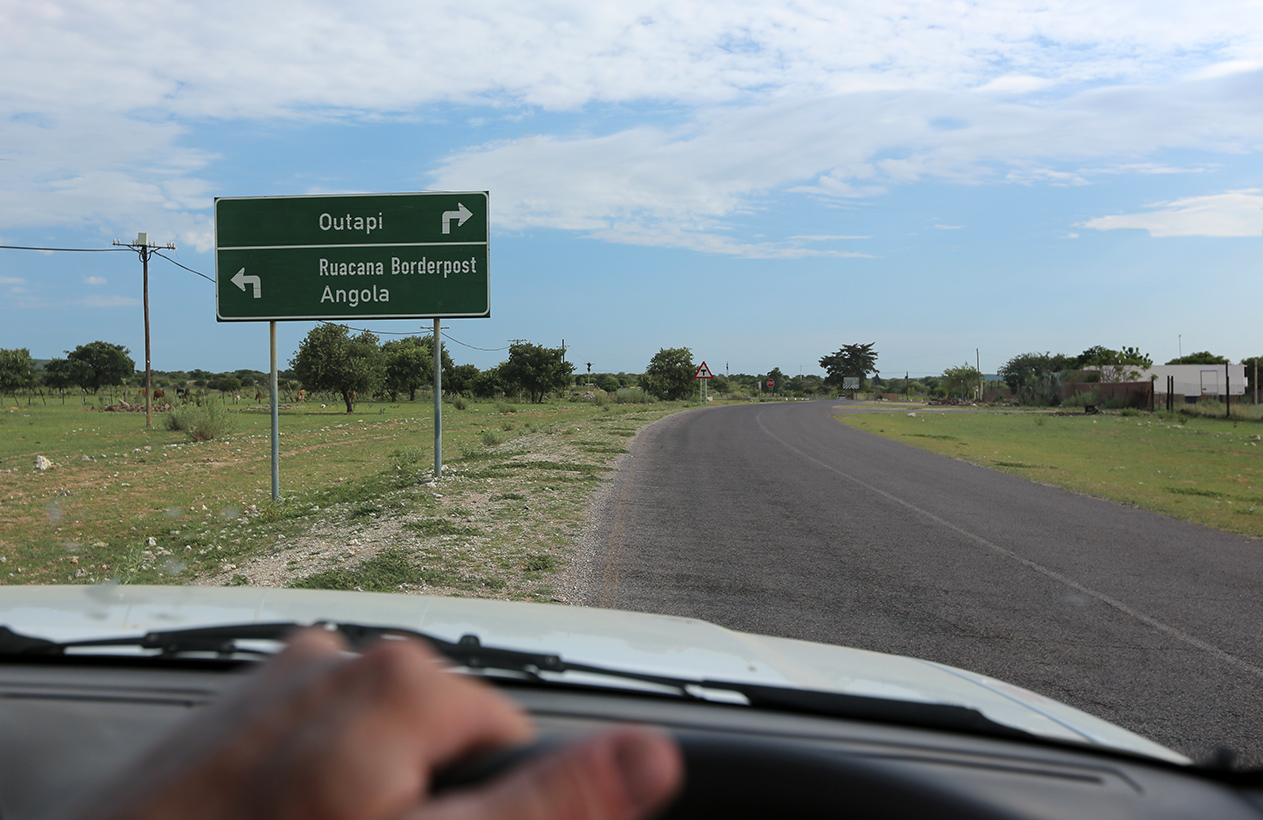 I'm stuck at the border ... I can go through but the Cameon is not permitted... It's papers are "not in order", I don't have the necessary permits...only for Botswana. I dwell on heading East down the Caprivi strip to Botswana or West into Kaokoland. Kaokoland is 19,000 square miles of utter desolation. The book I am using as sort of a guide says if you go into Kaokoland seek advice first and never attempt it alone, always travel with two vehicles. There are no petrol stations and driving overland is slow business. Sounds good to me so I detour into Kaokoland.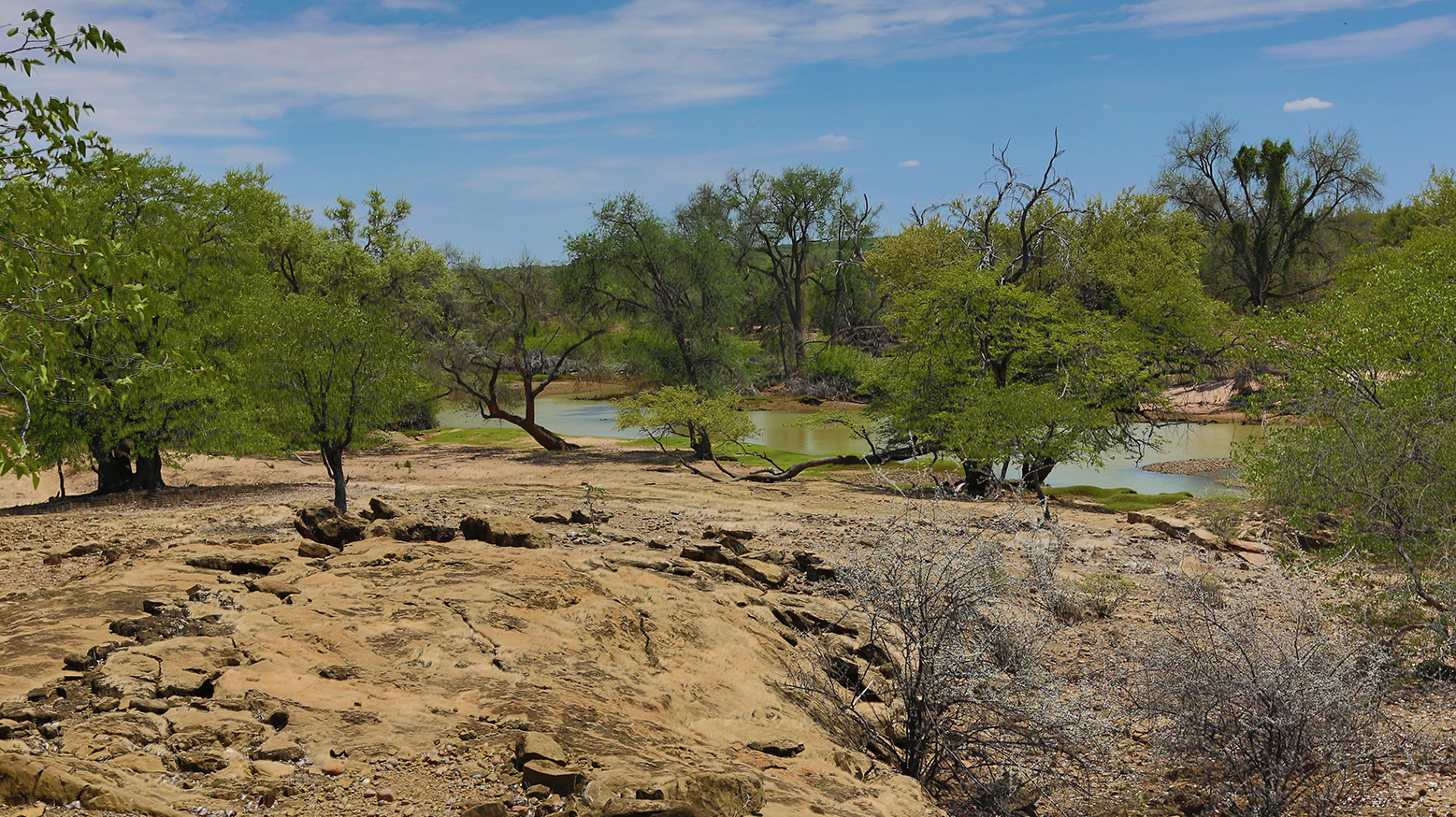 Kunene River ... the other side is Angola... water is full of hippos, biggest man killer in Africa ... beats land mines for border defense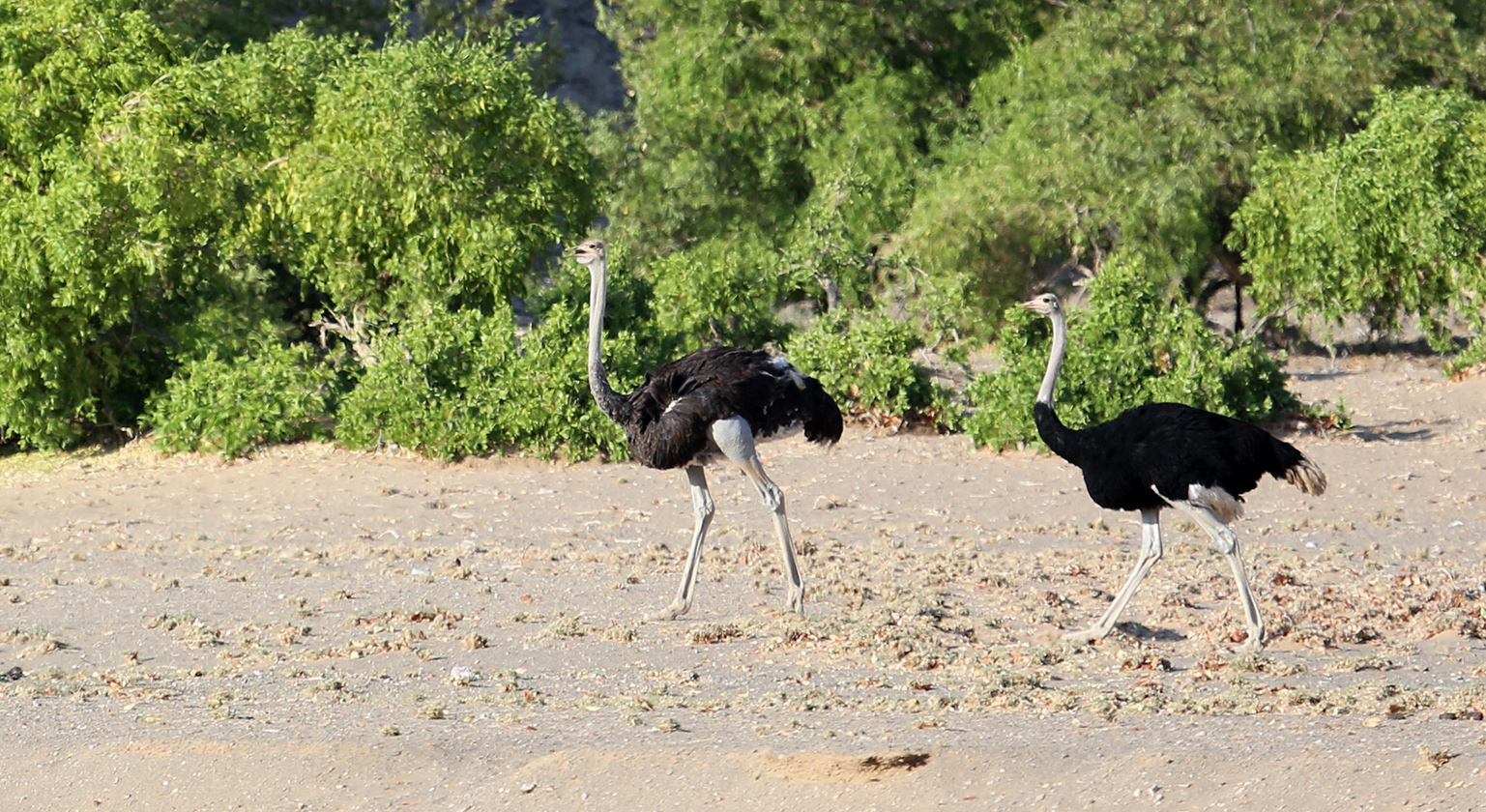 I'm always surprised to see what comes walking out of the bushes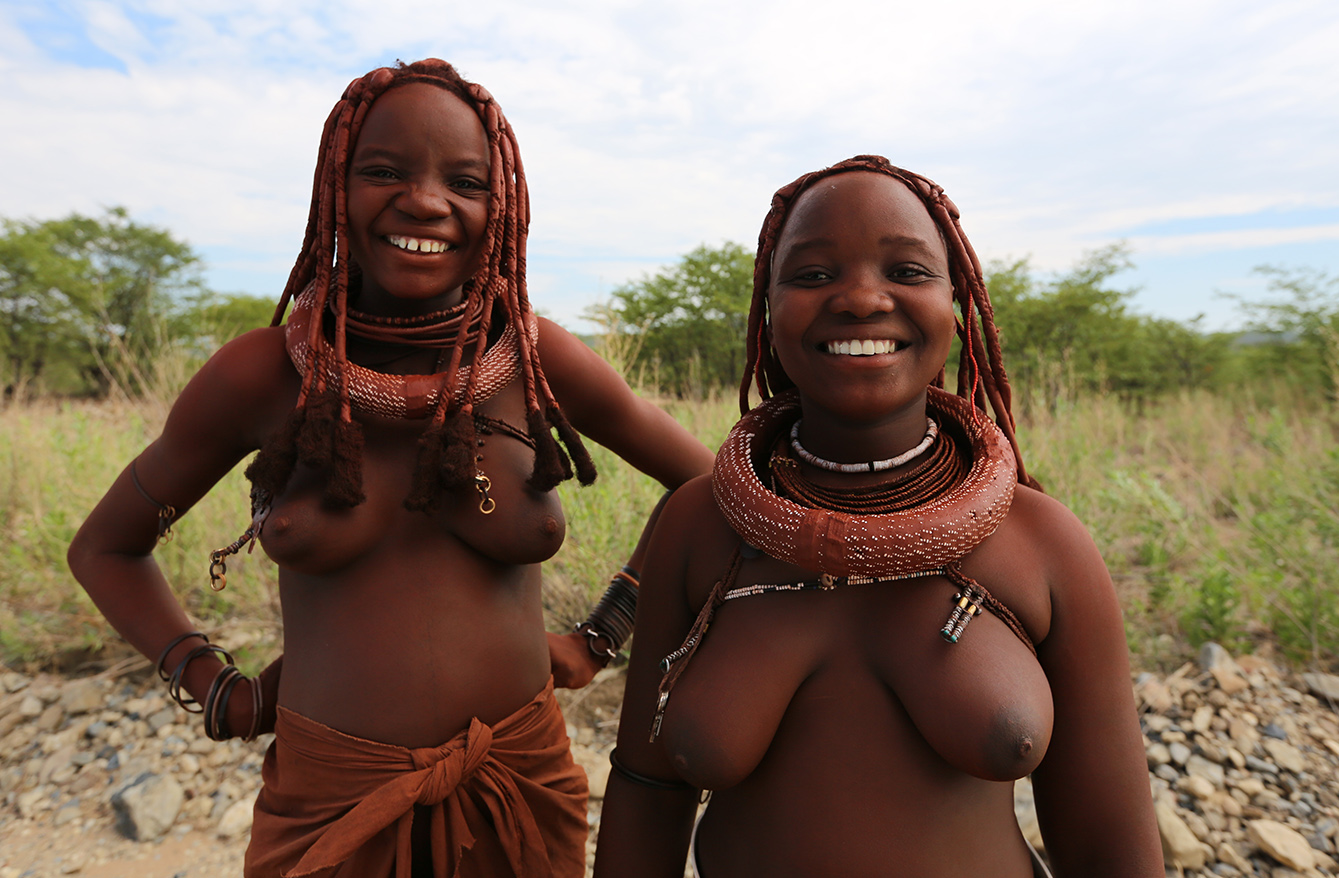 ...You just never know what....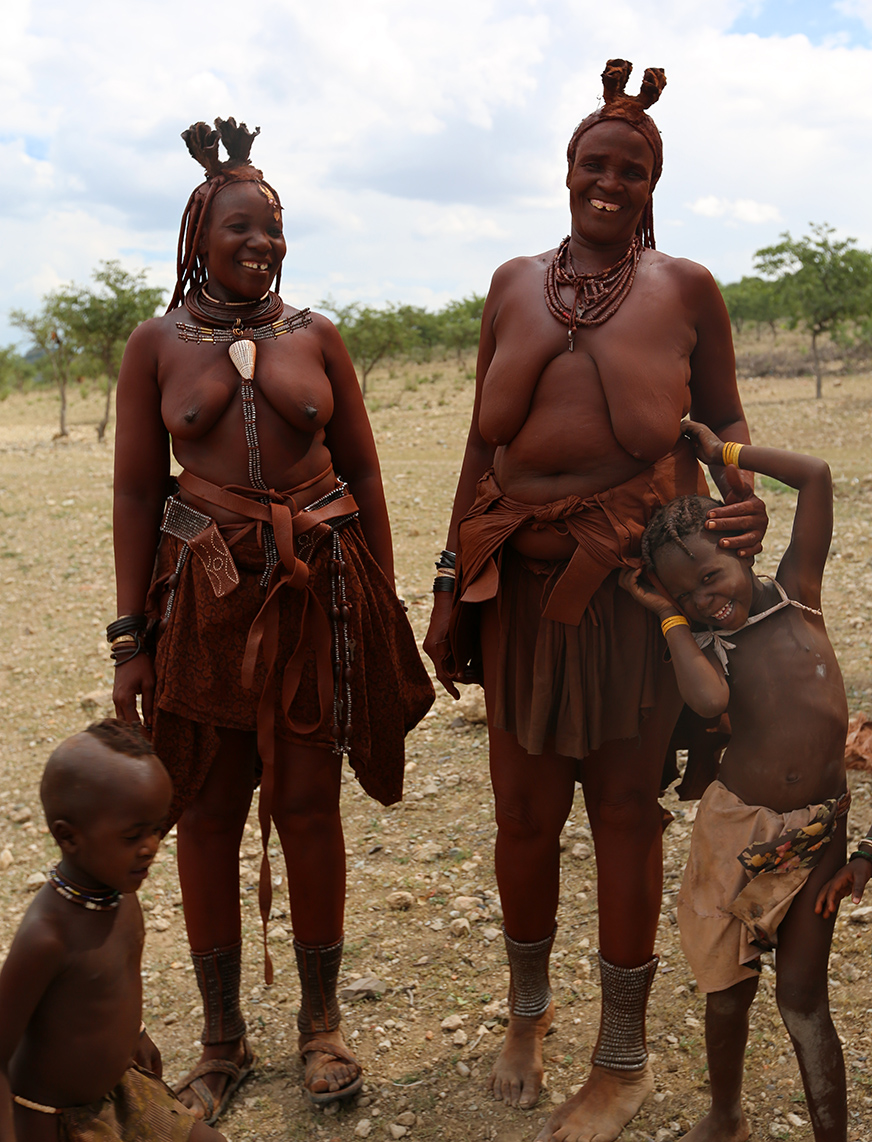 The Himba Tribe. Migrated down from Angola 300 years ago and still live exactly as they did back then ...
Their hair is caked with red mud and so is their bodies...I shook hands with one of the ladies and my hand was stained red for 3 days... The women are friendly but the guys of the tribe look at me with distrust as if I'm trying to steal their woman... and because they carry bows and arrows I try not to hang around for too long ...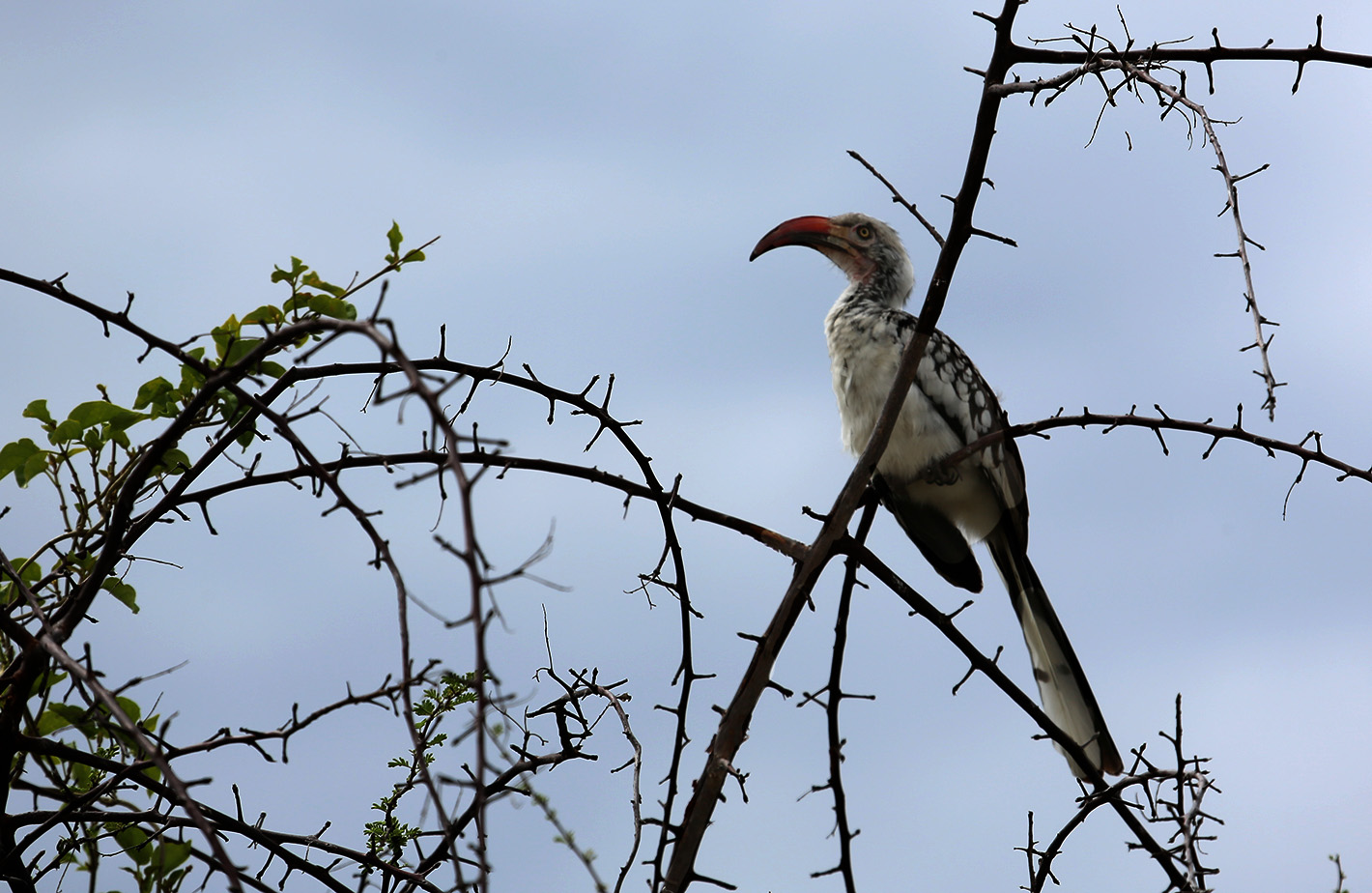 I'm starting to see a lot of these critters about...